Why Darcie From Old School Looks So Familiar
DreamWorks Pictures
Old School is one of those movies that, well, never really gets old. The 2003 comedy starring Will Ferrell, Luke Wilson and Vince Vaughn proved that R-rated stories could still be box office successes, and helped solidify all three actors as Hollywood mainstays for several years to come. But part of what makes it such an indelible modern comedy classic is the wide range of familiar faces that pop up in smaller roles — from American Pie's Sean William Scott to Grey's Anatomy's Ellen Pompeo.
One such actor is Elisha Cuthbert, who plays the small but unforgettable role of Darcie Goldberg. As Mitch's no-nonsense one night stand, she helps him begin the process of forgetting about his toxic ex, Heidi (Juliette Lewis). While she doesn't stick around for long on screen, she makes a huge impression on him. 
Elisha Cuthbert likely made an impression on many fans, too — and not just for her role in Old School. The 38-year-old actress has worked regularly in Hollywood since the mid-1990s, so if she looks familiar, there are several movies and TV series roles that could explain why. Let's take a look at some of her most memorable roles so far.
Elisha Cuthbert got a spooky start on Are You Afraid of the Dark?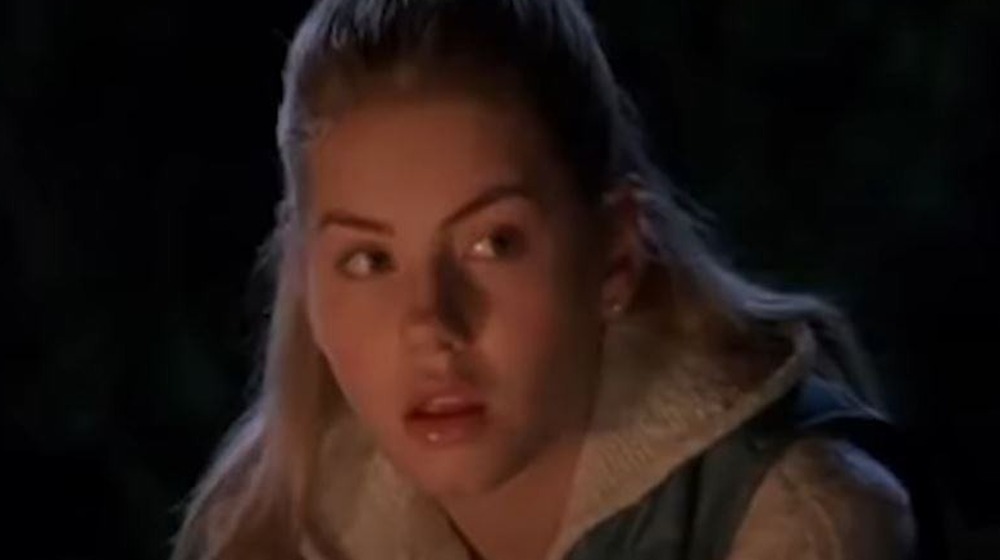 Nickelodeon
If you're a nineties kid, there's a good chance you remember sitting down every weekend to watch Are You Afraid of the Dark? on Nickelodeon. The ensemble for the series was pretty huge, so it's hard to remember every single face — but Elisha Cuthbert did play a memorable part on the beloved anthology series. In fact, she played more than one role.
The young actress first appeared on the series in the 1996 episode "The Tale of the Night Shift." While it was a bit part at best — her character's name was "Young Girl" — she did return to the series in a more substantial capacity later on. When Are You Afraid of the Dark? was rebooted in 1999, Elisha Cuthbert appeared in a recurring role as Megan, a kind-hearted member of the Midnight Society. Between 1999 and 2000, she logged 27 episodes on the teen horror series, proving even at a young age she had what it took to sustain a character — a quality she's carried with her throughout the rest of her career, and especially into one of her biggest roles to date.
As Jack Bauer's daughter on 24, Elisha Cuthbert had a lot of long days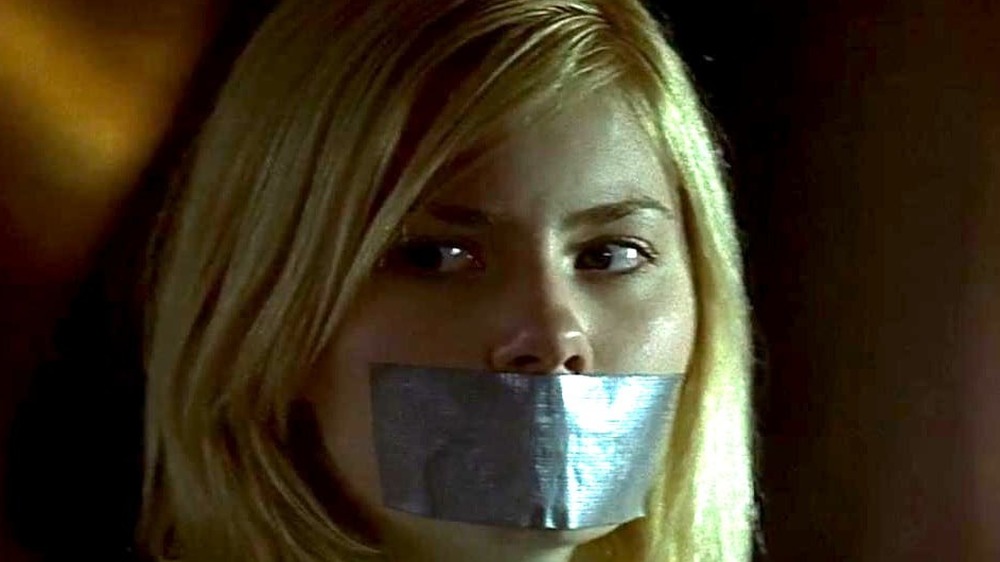 Fox
FOX's early aughts TV thriller 24 was memorable for a lot of reasons: its buzzworthy premise, wherein each season lasted the span of a day, it's sometimes controversial takes on governmental authority, and the fact that at one point in season two, Kim Bauer — played by Elisha Cuthbert — ended up stuck in a cougar trap.
The fact that Cuthbert was able to convincingly pull that bizarre subplot off, as well as many other extremely dramatic moments, made her one of the series' standout stars. While she didn't make an appearance in every day that 24 tracked, she was a mainstay in the first three seasons. During that time, she was the teenage rebel daughter of Jack Bauer (Kiefer Sutherland), a captive, a heroine, a member of the CTU, and much more. Elisha Cuthbert's ability to show Kim Bauer's growth over time, while also selling the series' unique format, was a testament to her wide range as an actress, which she had been cultivating for years in other roles.
Elisha Cuthbert became a leading lady in The Girl Next Door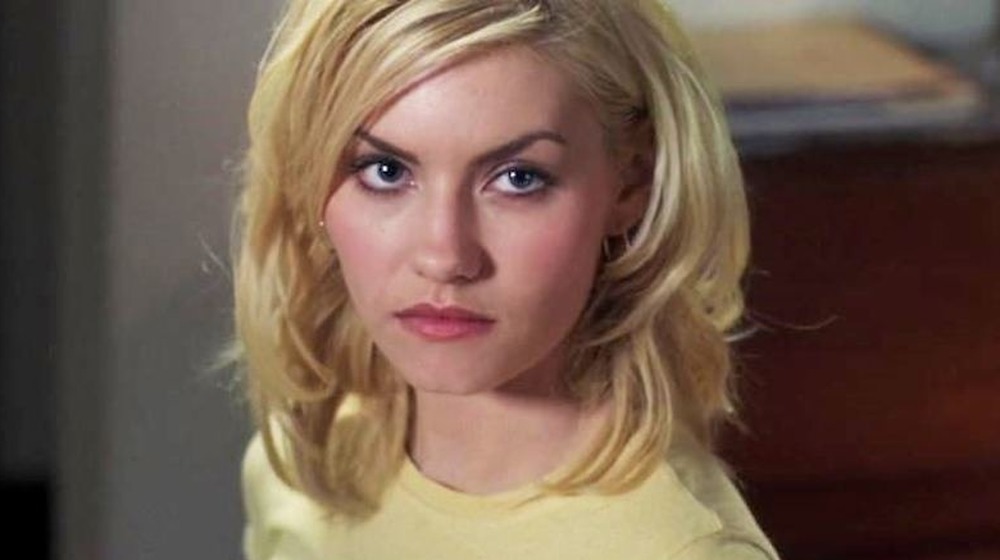 20th Century Fox
Like other, more popular teen romantic comedies of its generation, the way that The Girl Next Door handles sensitive themes is a little bit hard to swallow in hindsight. However, it's hard to deny that Elisha Cuthbert was the most memorable part of the movie, thanks to her performance as Danielle, the retired porn star neighbor of high school senior Matthew (Emile Hirsch), who is looking for a way to escape her past.
The Girl Next Door was the first film in which Elisha Cuthbert played a romantic lead. She definitely made it her own, and the role was more challenging than it might appear at first glance. Elisha Cuthbert had to play two parts of Danielle's personality — one demure and sweet, the other kind-of sadistic, in regard to the way she strings Matthew along. For her troubles, she earned an MTV Movie Award nomination for Best Breakthrough Performance. She also proved she had what it took to be a leading lady, which came in handy for future roles.
Elisha Cuthbert was the unforgettable childhood sweetheart in The Ranch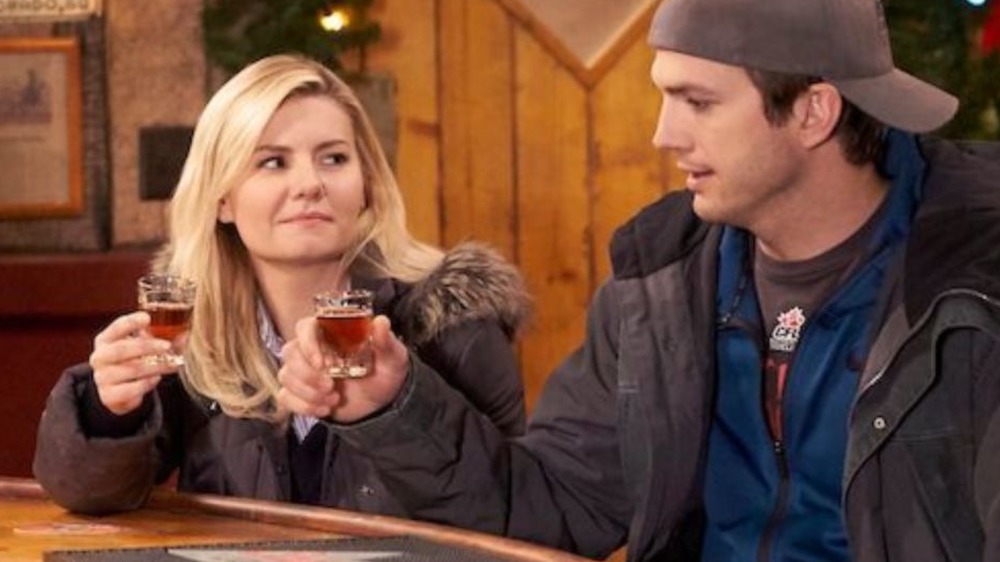 Netflix
When Elisha Cuthbert first appeared on the Netflix series The Ranch, she was fresh off playing dimwitted Alex in the sadly short-lived series Happy Endings. As Abby, the childhood sweetheart of the endearingly dumb Colt (Ashton Kutcher), she had a chance to flip the script a bit. Elisha Cuthbert had a recurring role in the first season, but later graduated to a main gig for the remainder of the series' four season run, until it wrapped in 2020.
As the romantic co-lead, she had great chemistry with Kutcher. She was convincing as a small town teacher who kept a flame alive for her former love, even if she didn't just sit around and wait for him. The love triangle between Abby, Colt and their former classmate Kenny (Bret Harrison) was one of The Ranch's most memorable plotlines. Throughout the series, she had a chance to show off her keen sense of comedic timing, and in the end, proved to be one of the most beloved characters.