Why Studio Ghibli Switched To CGI For Earwig And The Witch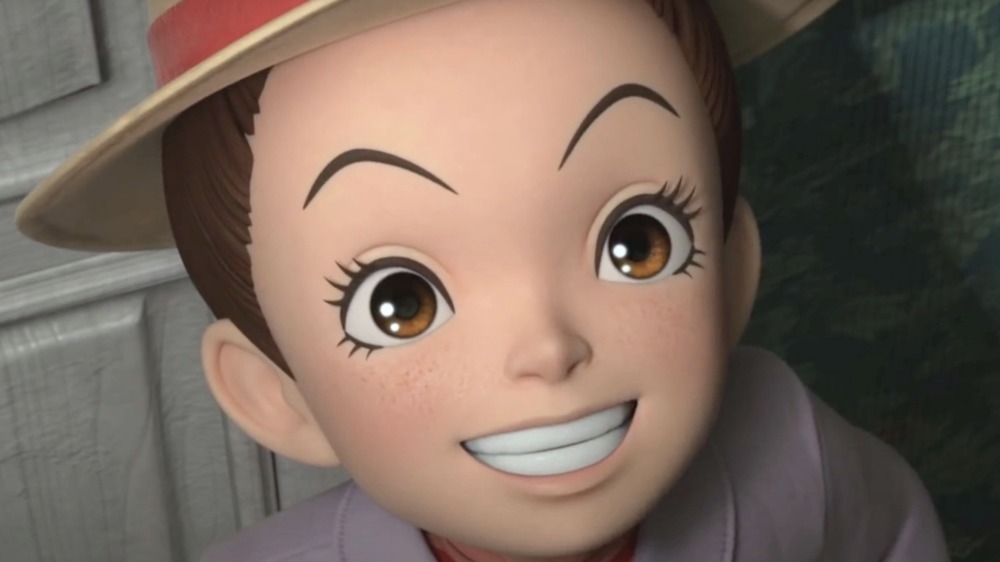 NHK
If you're a fan of Studio Ghibli, you know that part of the charm of the Japanese studio's animated films are the beautiful 2D hand-drawn creations, bringing magical, fantastical creatures like Totoro from My Neighbor Totoro and No-Face from Spirited Away to life. However, its latest film, Earwig and the Witch, deviates from the formula, by going full CGI. 
Earwig and the Witch, which was made available to American audiences when it debuted in a limited amount of theaters on Feb. 3 and then on HBO Max on Feb. 5, is a story based off a novel by Diana Wynne Jones, who is also the writer behind another book that got turned into a Studio Ghibli film, Howl's Moving Castle. It's the first Studio Ghibli movie to be released in four years, and is the directorial product not of Hayao Miyazaki, the studio's founder, but his son, Gorō Miyazaki. 
The tale is about a young orphan who has it all her own way at an orphanage in the British countryside, until she's adopted by the strange couple, Bella Yaga and the Mandrake, who appear to have a connection with her long lost mother. She's taken to their house to be Bella Yaga's servant. With all her new home's disappearing rooms and magical features, it's definitely a story effectively told through animation. But why the switch to computer-generated animation?
The younger generation is boldly moving forward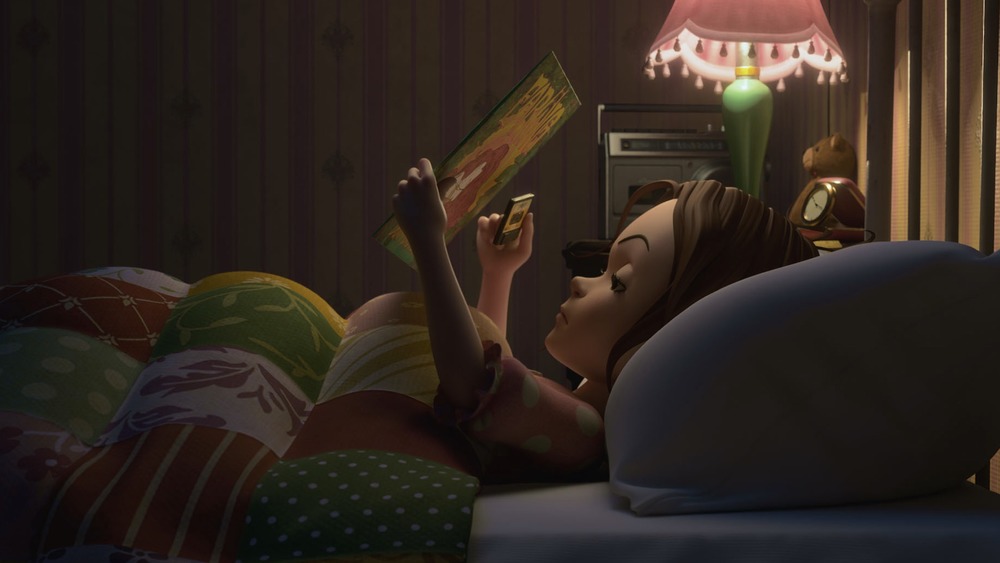 NHK
In explaining the switch to IndieWire, the younger Miyazaki listed a couple of different reasons: his artistic independence and the survival of the studio through diversifiation. He believes it necessary to try new things, "whether it goes down well or not."
"It's not enough just to carry on the legacy of what they have built because it would only be a copy and an inferior version of that even," Gorō Miyazaki said. "And, for me, that was to try the first CG movie at the studio. I've seen hand-drawn animators, who have huge talent and have done great work outside of Studio Ghibli, [struggle] because of the pressure. So CG was a good way for us and we made this without the huge pressure."
Miyazaki told Kotaku that he had been interested in doing a full-length CG project, but that the original idea came from producer Toshio Suzuki, who pointed out that CG was everywhere. However, the movie retains hand-drawn background elements as a nod to Studio Ghibli's trademark style.
"This time, it's full 3D CG. I was the only person in Ghibli who knew how to make it, so I was able to proceed without consulting anyone," Gorō Miyazaki said in a press conference, according to (via Google translation). "It was Hayao Miyazaki who told me to do this project, and it was the producer Suzuki (Toshio) who suggested that it was okay, but the rest ... was left alone. So I made it with the young staff and didn't consult with the older guys."
Apparently, making Earwig and the Witch a CGI project required some standing up to the studio's management, but Miyazaki persevered with a small team of animators with the goal of making a more realistic, more tactile film. In a way, this method seems to parallel the story of plucky Earwig herself, who rises up against Bella Yaga and deftly manipulates the situation to her advantage. Perhaps that's one reason the younger Miyazaki felt pulled to this particular story.
Is CGI the future of Studio Ghibli?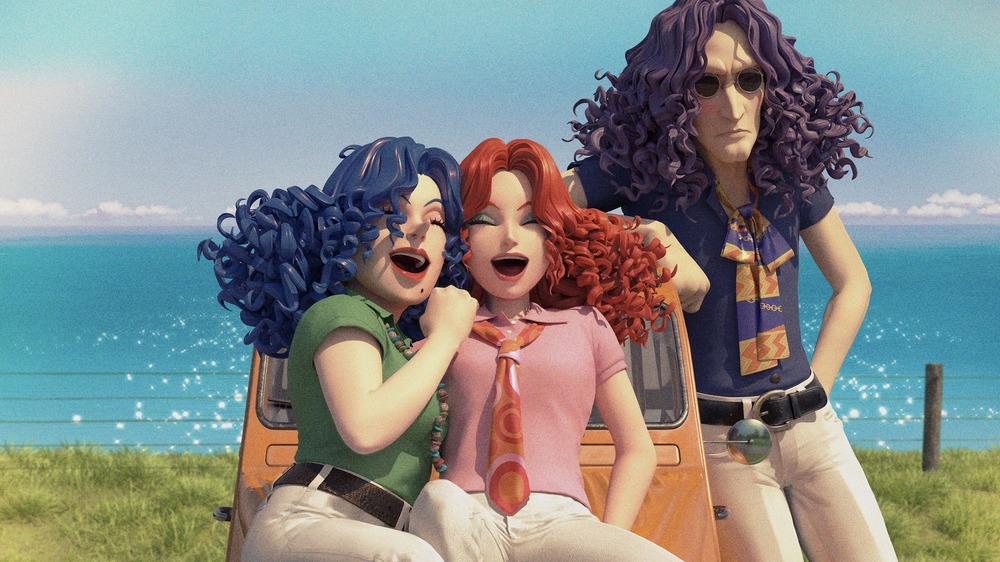 NHK
The elder Miyazaki reportedly approved of his son's moves with Earwig and the Witch, telling Gorō (according to Polygon) that the finished movie was as good as Pixar's films. Although he has specifically denigrated AI-driven CGI in the past, Hiyao Miyazaki has also said, during the documentary Never-Ending Man, "We can't stop CGI from taking over animated films."
Unfortunately, reviewers don't agree with Miyazaki's opinion of Studio Ghibli's newest piece. Critics seem to think that, despite Studio Ghibli's attempt to inject some of its usual personality into Earwig and the Witch, the younger Miyazaki and his crew missed the mark big-time. Engadget called the project, originally produced for Japanese TV, "an ugly, half-baked film filled with unlikable characters." Pajiba said it seemed like a "cheap knockoff of Studio Ghibli, even if it is the real thing." CBR criticized the production's lack of expressiveness in the computer-generated animation, a problem Studio Ghibli never had in its hand-drawn projects. On Rotten Tomatoes, the movie has a Tomatometer score of just 33 percent, with the audience score slightly better, at 65 percent.
It remains to be seen what the future of Studio Ghibli looks like. However, if public opinion plays into Studio Ghibli's considerations, CGI might not be a part of it.