Which Ghibli Films Did Earwig And The Witch Director Goro Miyazaki Make?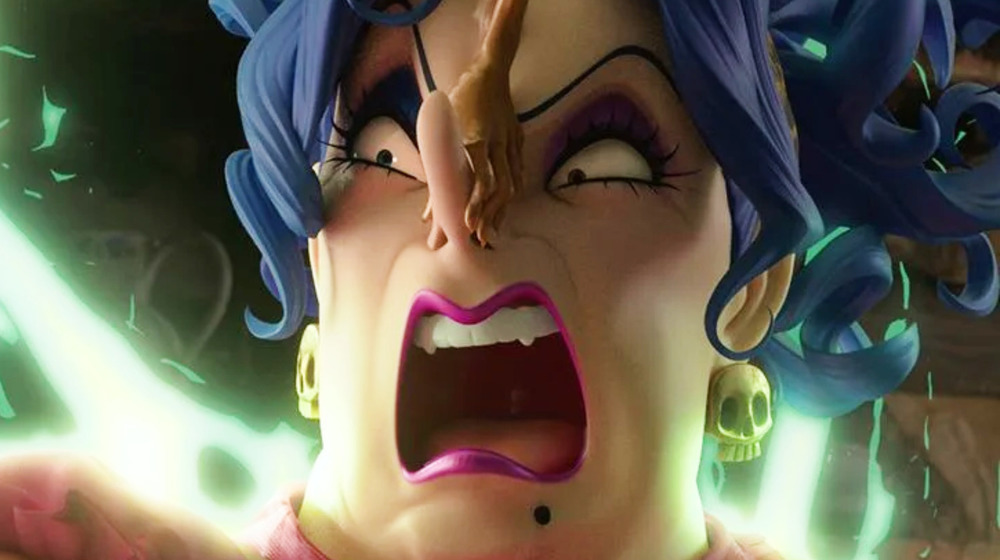 NHK General TV
Fans of Studio Ghibli have been eagerly anticipating the latest project by director Gorō Miyazaki, called Earwig and the Witch, and they don't have to wait much longer. The animated film is about an orphan girl who is adopted by a mysterious witch, and it's the studio's first 3D-CG film. However, whether you're only familiar with a few films produced by Studio Ghibli, or you've seen everything released by the Japanese anime powerhouse, you might be wondering which Ghibli films Earwig and the Witch director Gorō Miyazaki made, specifically.
As Anime News Network notes, Gorō Miyazaki was born in 1967, in Tokyo, Japan, and he is the son of the revered animator, and original co-founder of Studio Ghibli, Hayao Miyazaki. Gorō was reportedly slow to follow in his famous father's footsteps as a creator of animated films, according to the Los Angeles Times, and he served as the director for the Ghibli Museum (which he also helped design) from 2001 to June 2005 before making his first movie. 
He made his directorial debut for Studio Ghibli with Tales from Earthsea (2006), and it's the first of three films Gorō Miyazaki has made for Ghibli to date. Gorō Miyazaki's first movie for Studio Ghibli was loosely inspired by the first four books of the Earthsea series by Ursula K. Le Guin, and Tales from Earthsea takes place in a mythical kingdom in which strange events start to occur, including the appearance of dragons. Ged, a wizard, and the teenage Prince Arren set out to investigate, though they must contend with Kumo, a witch.
Gorō Miyazaki has done more than direct "Earwig and the Witch" for Studio Ghibli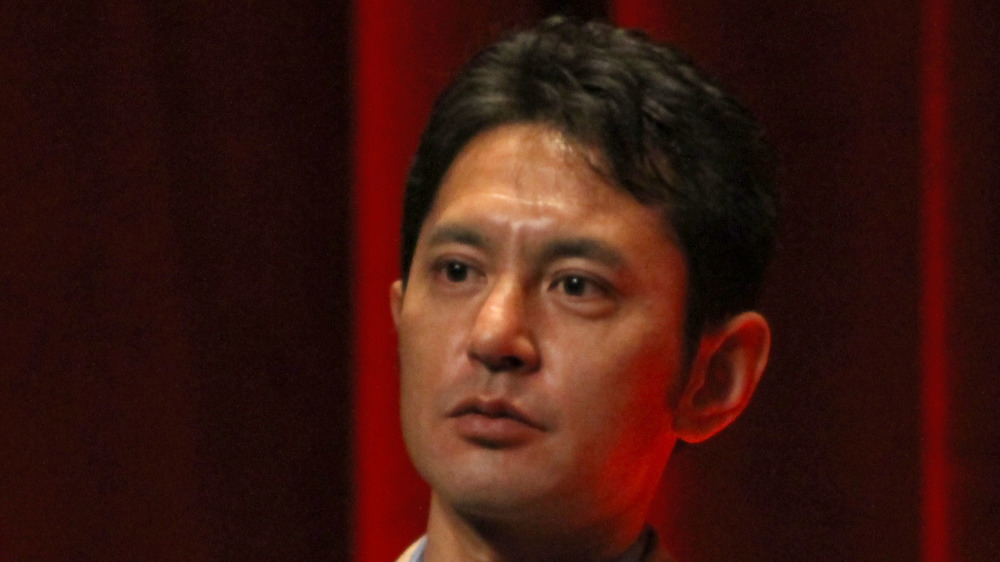 Jonathan Leibson/Getty Images
The second film Gorō Miyazaki directed for Ghibli was From Up on Poppy Hill (2011). According to the Anime News Network, From Up on Poppy Hill is a drama that follows the efforts of a teenage girl and boy as they try to prevent one of their school's old club houses from being demolished by the high school chairman. However, in the process of trying to save the club house, the pair discover they might be related, and they set out to find the truth about their family's history.
Earwig and the Witch is Gorō Miyazaki's third film for Studio Ghibli, but before its 2020 release in Japan, he directed the animated television show Ronja the Robber's Daughter (2014). As Anime News Network notes, the TV show follows the adventures of a young girl who encounters magical creatures and befriends a boy from a neighboring tribe in the forest between their homes. Gorō Miyazaki was also an animator on a film his father directed, Ponyo on the Cliff by the Sea (2008): This film is loosely based on the Hans Christian Anderson tale, The Little Mermaid, and it follows the friendship between a human boy and a magical goldfish who wants to leave life in the sea behind.
So, while Gorō Miyazaki has only directed three feature films for Studio Ghibli, he has multiple links to the animation studio. As for Earwig and the Witch, the film hits North American theaters Feb. 3, and it will be available on HBO Max Feb. 5.