WandaVision: How Jimmy Woo's Card Trick Really Came Together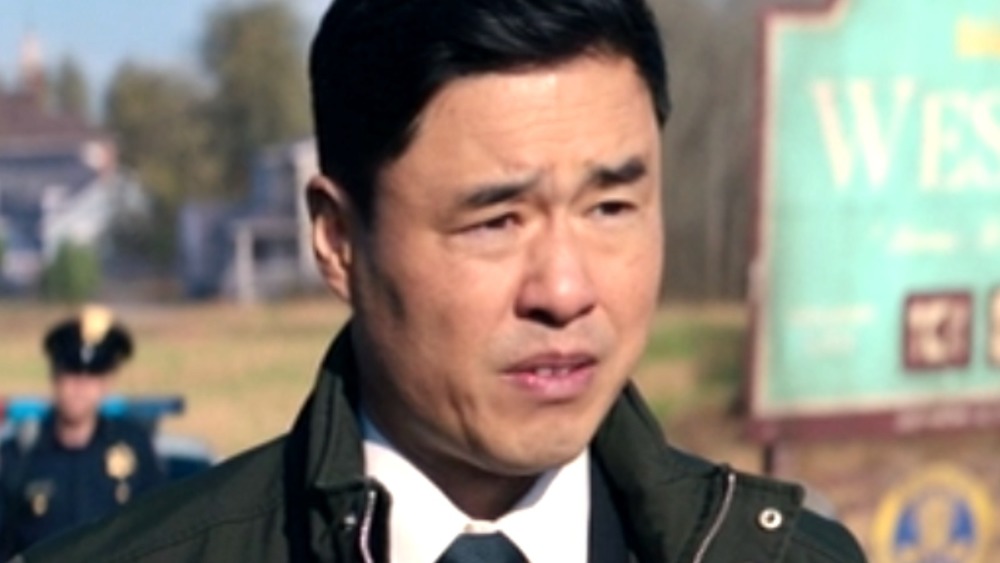 Disney+/Marvel Studios
Contains minor spoilers for WandaVision
WandaVision has done an exceptional job so far of connecting to other areas of the Marvel Cinematic Universe. Wanda (Elizabeth Olsen) talked about her brother, Pietro (Aaron Taylor-Johnson), for the first time since his death in Avengers: Age of Ultron, and soon received a brand new brother who looks pretty different. Meanwhile, on the outside of cheery Westview, militaristic forces are primed and ready to take out Wanda as soon as the opportunity arises, but the witch has some allies on the outside whom the audience should be familiar with. 
Darcy Lewis (Kat Dennings) from Thor and Thor: The Dark World makes a comeback, now armed with her PhD. Monica Rambeau (Teyonah Parris), who was initially introduced as a child in Captain Marvel, is all grown up and freshly returned from the blip when she arrives on the scene of the Westview anomaly. And while Jimmy Woo (Randall Park) was a tertiary antagonist to Scott Lang (Paul Rudd) in Ant-Man and the Wasp, he proves to be a valuable asset to the good guys this time around. 
What's exciting about these appearances is that they aren't just there for the sake of cameos. They're becoming more fleshed-out characters — particularly Jimmy. In fact, his introduction on the series features a fun callback to his previous role by showing that he finally learned how to do close-up magic tricks after being impressed with Scott's skills. That little moment wasn't even one of the show's many VFX shots; actor Randall Park learned how to do it for real. 
Randall Park learned the card trick a couple days before they filmed the scene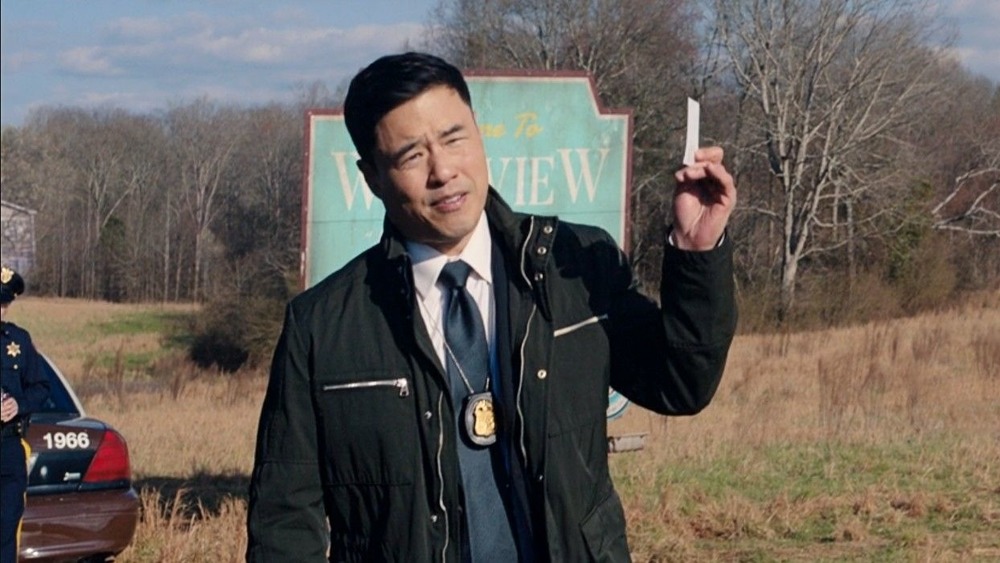 Disney+/Marvel Studios
It may not be the most powerful character arc in history, but there's something special about watching Jimmy Woo evolve from an interested student of magic in Ant-Man and the Wasp to an actual performer on WandaVision. It seems as though Randall Park wanted to do justice to that arc by learning how to do the trick for real, as he explained in an interview with IGN. When asked if he really did the card trick, the actor responded, "I am doing it for real. I am, and I remember, I think, learning it maybe a couple days before, how to do it." 
While becoming a magician can take years of practice, the ol' magically-appearing card-in-the-hand trick is fairly straightforward. You can even learn how to do it yourself off of some YouTube tutorials; however, doing it as seamlessly as Jimmy in the show requires some work. He went on to say, "I don't think it took a ton of takes, but I'm sure I botched it here and there."
As of right now, it's unclear what Jimmy Woo's role in the future of the MCU will be, but it's been great to see some of those character traits from his first appearance have stuck around. If that Jimmy Woo-starring X-Files type show that's been rumored online ever gets off the ground, maybe we could end up seeing even more magic tricks. It'd be pretty great watching a character try to master spoon bending in a world where actual witches and sorcerers exist.