Amazon's Mr. & Mrs. Smith Series Reunites Two Star Wars Stars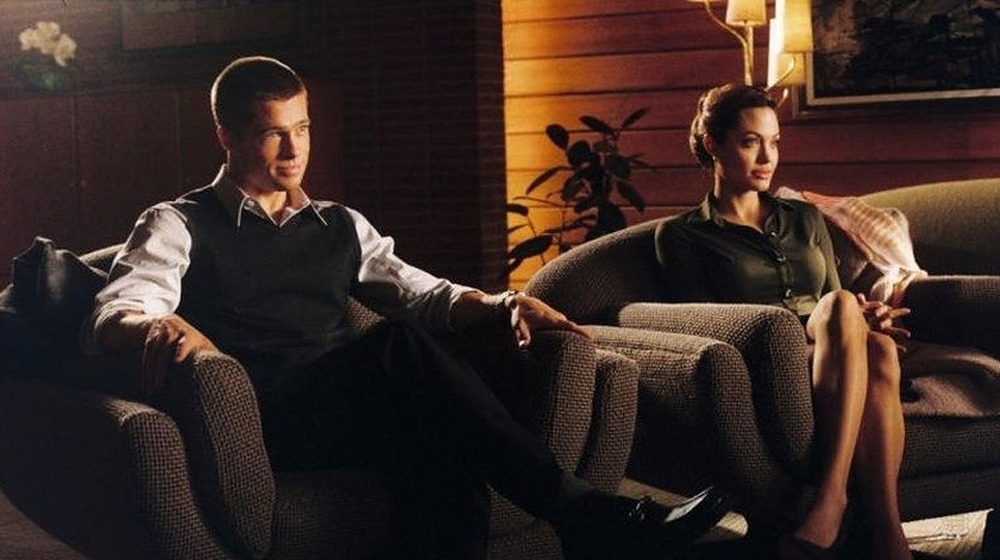 New Regency
Two stars from a galaxy far, far away are coming to Amazon to lead the streamer's reboot of the 2005 spy-couple classic Mr. & Mrs. Smith. 
Variety reports that Solo: A Star Wars Story actors Donald Glover and Phoebe Waller-Bridge will be pulling double-duty as both the stars and executive producers of the anticipated series. The duo, who played the scene-stealing Lando Calrissian and droid L3-37 respectively in the 2018 film, are expected to put their own distinctive spin on the adaptation of the Angelina Jolie and Brad Pitt film. The project was initially announced through an Instagram story posted to Glover's account, featuring brief clips of the actor "flossing" while Waller-Bridge leans seductively against a door frame. Amazon Studios head Jennifer Salke also confirmed the news over Twitter, including its expected release date, which is currently sometime in 2022.
While there are few details about the plot of the series, the original Mr. & Mrs. Smith follows a couple whose marriage has not only lost its flame but is built on a major secret — they're both assassins who work for competing agencies. After they receive assignments to kill the same target (played by Adam Brody), the truth surfaces, forcing their real identities into the light. With the truth out, the two find themselves facing yet another explosive twist. They're now one another's new targets and must make the ultimate personal and professional choice — either they (literally) kill their marriage or fight to save it and each other. 
During its theatrical run, the Doug Liman-directed action-comedy earned nearly $500 million worldwide, according to Variety, but failed to drum up a sequel. 
Glover and Waller-Bridge have made waves as creators of Emmy-winning TV series and their established relationships with Amazon. Waller-Bridge is best known for her first project with the studio, the British black comedy Fleabag, and Glover for his Amazon Original movie-musical Guava Island.
Phoebe Waller-Bridge and Donald Glover are being hailed as a "dream team" for the adaptation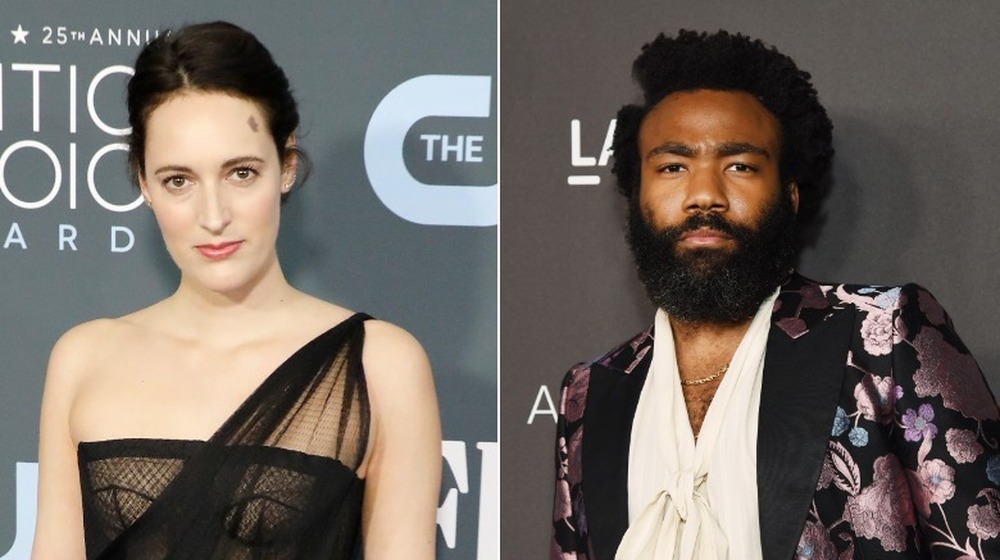 Taylor Hill, Michael Kovac/Getty Images
In a statement provided to Variety, Amazon Studios head Salke described Glover and Waller-Bridge — who have frequently complemented and supported each other's work — as a "dream team" before expressing her excitement over the project's announcement.  
"Donald and Phoebe are two of the most talented creators and performers in the world. It's truly a dream for us, as it will be for our global audience, to have these two forces of nature collaborating as a powerhouse creative team," Salke said, "Mr. and Mrs. Smith is an iconic property, and we can't wait to see how Donald, Phoebe and Francesca make it their own." 
Backed by Amazon Prime Video and New Regency, the studio behind the mid-2000s hit film, Francesca Sloane will serve as co-creator and showrunner. Yariv Milchan and Michael Schaefer from New Regency and Jenny Robins of Wells Street Films are set to executive produce. 
In their own statement, New Regency's Milchan and Schaefer pointed to Glover as the source of the adaptation idea while championing his work on their last collaboration Guava Island. "Having had the pleasure of successful collaborations with the incredibly talented Donald Glover, most recently on 'Guava Island,' we all started talking about other projects to do together," they said in a statement. "When he suggested the idea of a new take and iteration on the New Regency film, Mr. & Mrs. Smith, we jumped at the chance to get going right away." 
They also offered high praise for Waller-Bridge, cementing their support of what is sure to be an interesting spin on the hit film. "Adding Phoebe and her company Wells Street Films as a collaborator and co-star takes everything up another level and makes the project worthy of a reimagining for both new audiences and past fans of the original film," Milchan and Schaefer said.