Mr. & Mrs. Smith 2 Almost Happened. Here's Why The Sequel Got Turned Down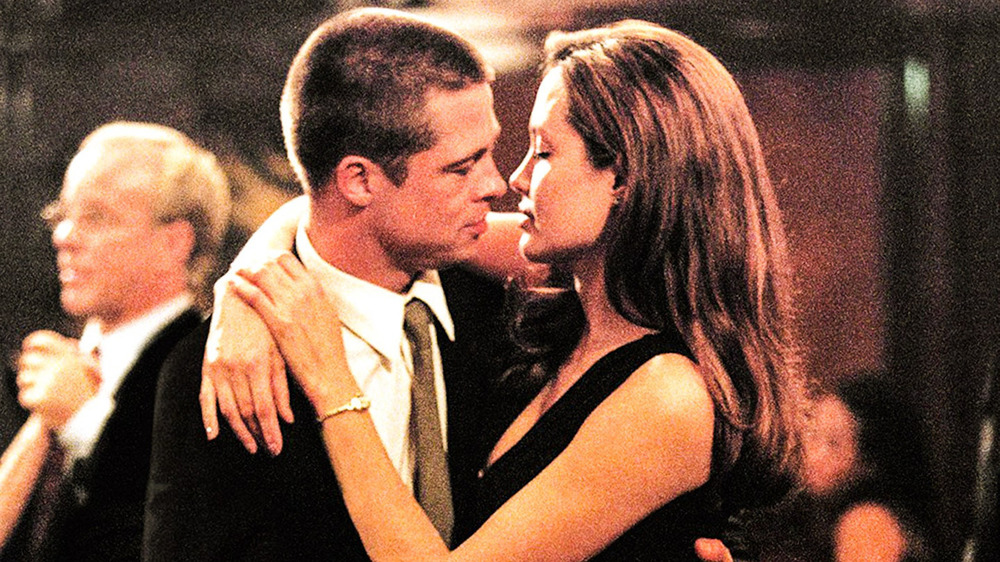 20th Century Fox
If you're a fan of this classic romantic comedy that boasts two seriously A-list stars, you've probably wondered why a sequel was never made... and now, you have your answer.
Famous — or perhaps infamous — for its dramatic real-life romance between its two stars, director Doug Liman's film Mr. & Mrs. Smith stars Angelina Jolie and Brad Pitt as Jane and John, two highly trained assassins masquerading as a normal, suburban couple. Both bored with their humdrum lives, the Smiths are thrust into an unexpected adventure when they discover that not only are they both spies, but since they work for different agencies, they've actually been ordered to kill one another.
Despite the fact that Pitt was married to Friends star Jennifer Aniston while he filmed the movie, he and Jolie famously struck up an on-set romance during the filming of Mr. & Mrs. Smith, with Pitt ultimately divorcing Aniston and publicly committing to Jolie to create the media sensation that earned the nickname "Brangelina." Though many people probably associate Mr. & Mrs. Smith with the real-life scandal that followed, the witty action comedy also stands in its own right, and fans have probably been curious about a sequel for years.
However, according to Jolie herself in an interview conducted over a decade ago, Mr. & Mrs. Smith 2 just wasn't in the cards — and at this rate, the concept seems potentially impossible. Here's why Mr. & Mrs. Smith 2 didn't get made after the film's 2005 release, and why it probably wouldn't get made today.
Angelina Jolie once revealed why Mr. & Mrs. Smith 2 never happened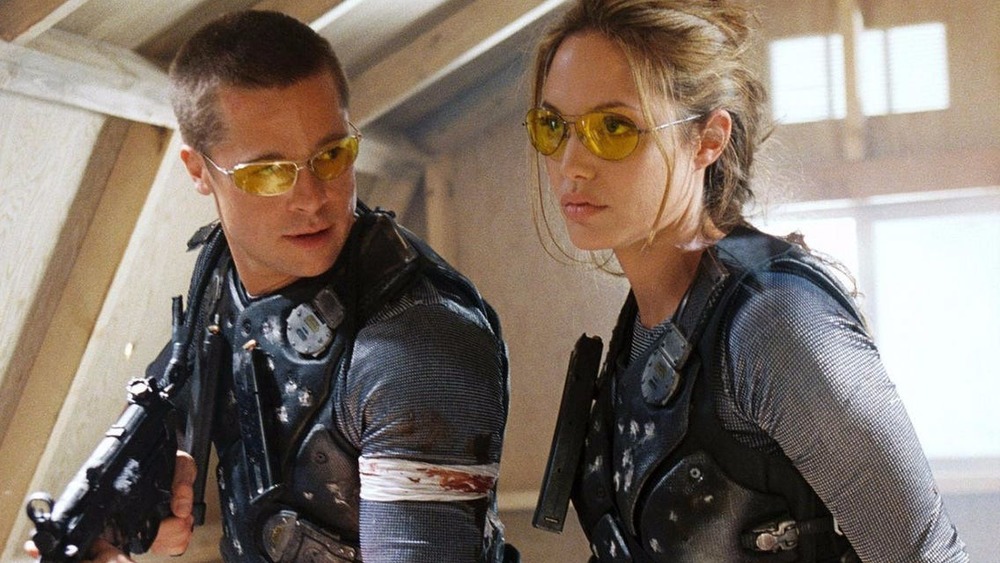 20th Century Fox
In a 2010 interview with Vanity Fair, Jolie opened up about her then-relationship with Pitt — the two divorced in 2016 — as well as their six adopted and biological children. When asked about the potential of a second Mr. & Mrs. Smith movie, Jolie demurred, saying the project was pretty unlikely.
"People have tried [to make it]," Jolie told Vanity Fair. "And it's strange: do we have kids in the movie? We've thought about that, but it becomes personal now that we actually have kids. And if we work on it, we pull from our own life, which is funny to us, but you feel strange sharing too much. We did ask somebody to look into Mr. & Mrs. to see if they could crack a sequel, but there wasn't anything original. It was just, Well, they're going to get married, or they've got kids, or they get separated. Never great."
At the time, however, Jolie did say she would love to work with Pitt again, but probably on a different project. "We've talked about it," the actress continued. "We'd have to figure out who's going to watch the kids, but it's really about finding the right thing, because we've looked. When you're a couple, there are certain things people don't want to see you do. It becomes too indulgent, too personal. I don't think people want to see people who are really together intimate on-screen. Maybe we have to play bad guys that try to kill each other, so it's just fun and aggressive, not dealing with some man-woman deal." Ultimately, the duo did appear on screen together again in the 2015 drama By the Sea, which Jolie directed and shot during the couple's honeymoon.
Here's why Mr. & Mrs. Smith couldn't be made today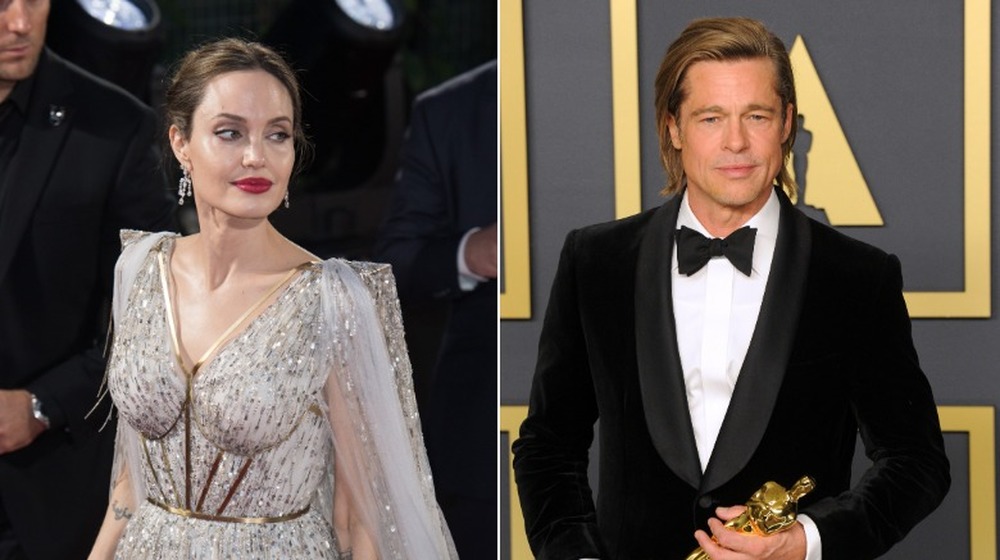 Jeff Spicer, Albert L. Ortega/Getty Images
Despite the fact that Mr. & Mrs. Smith was an undisputed box office success, earning $487 million worldwide, a sequel would be impossible today.
Putting aside Jolie and Pitt's divorce — which obviously complicates whether or not the two would even portray a couple on screen again — Jolie, Pitt, and director Doug Liman have all been quite busy in the years since Mr. & Mrs. Smith's release. After earning Academy Award nominations for films like Moneyball and The Curious Case of Benjamin Button, Pitt earned his first ever acting Oscar in 2019 for the Quentin Tarantino epic Once Upon a Time in Hollywood..., marking his second collaboration with the director after 2009's Inglourious Basterds. Alongside his acting successes, Pitt's production company, Plan B Entertainment, has produced Oscar winners like The Departed, 12 Years a Slave, and Moonlight.
As for Jolie, aside from appearing in films like the Maleficent franchise, the actress has directed four other films besides By the Sea, including 2011's In the Land of Blood and Honey and 2014's Unbroken. She has also emerged as a leading humanitarian, working as a Special Envoy for the United Nations to help refugees and promote equal education opportunities, women's rights, and conservation across the world.
Meanwhile, Liman's newest film, Locked Down — which was shot during the COVID-19 pandemic — has just hit HBO Max, and the director will reunite with his Edge of Tomorrow star Tom Cruise for a mysterious project that may be shot in space (with the help of Elon Musk). Between these three, Mr. & Mrs. Smith doesn't seem to be in the cards, based on schedules and Jolie and Pitt's split.
If you want to revisit the original, Mr. & Mrs. Smith is available to rent on major streaming platforms.