The Forgotten Jackie Chan Action Comedy You Can Stream On HBO Max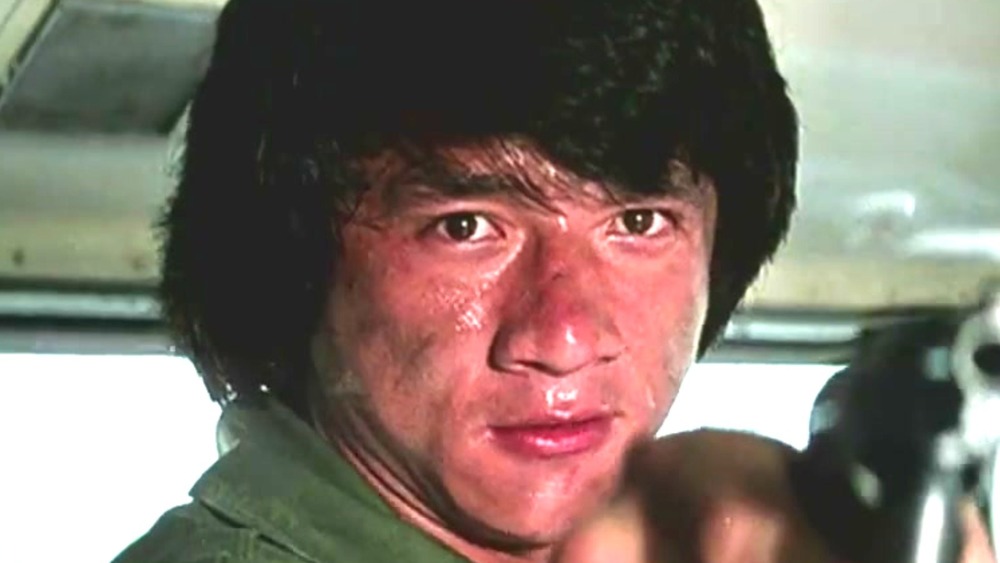 Fortune Star Media Ltd.
If you click a link and buy a product or service from a merchant, we may be paid an affiliate commission.
Consider this your periodic reminder to put some respect on Jackie Chan's name. In America, Chan is primarily known as the goofy, heavily-accented star of the Rush Hour franchise. But anyone who's familiar with the movies he made in Hong Kong before he went to Hollywood knows that he's among the greatest action movie stars of all time, whose acrobatic fight scenes, death-defying stunts, and charismatic comic ability propelled him into becoming the second-highest-paid movie star in the world, according to Forbes.
One of his definitive movies is Police Story, a 1985 Hong Kong action comedy he co-wrote, directed, and starred in. Police Story is an acclaimed and much-imitated action classic; according to BuzzFeed, scenes from Police Story have been copied in movies including Tango and Cash, Rapid Fire with Brandon Lee, and Bad Boys II. It was a huge box office hit in Asia, and even won Best Film at the 1986 Hong Kong Film Awards. In 2016, a Time Out poll of action movie experts, including filmmakers and stunt performers, named Police Story the fourth-best action movie of all time. It spawned a franchise with six other installments, including sequels and reboots.
And it's currently available to stream on HBO Max.
Police Story is an action classic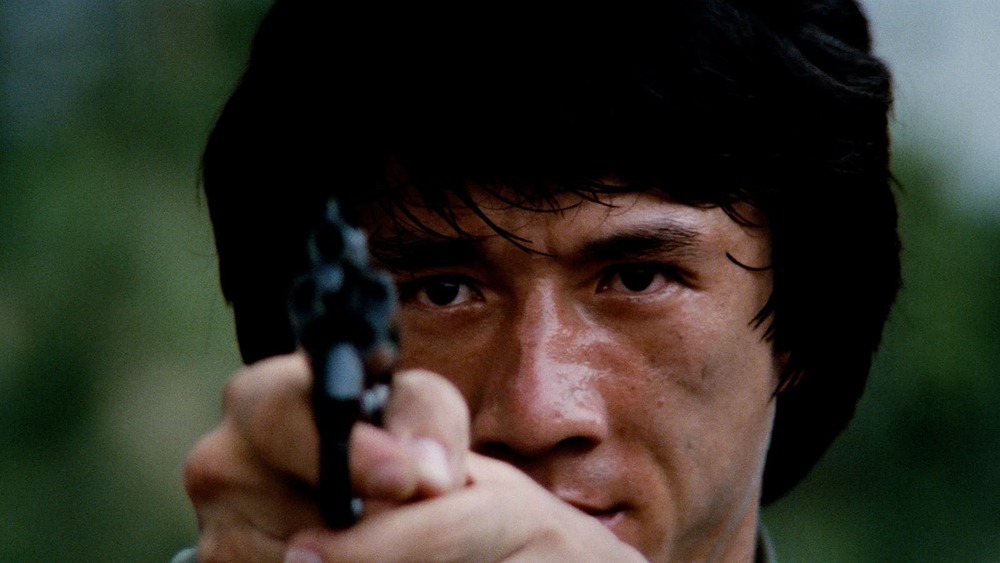 Janus Films
Police Story follows hot-headed Hong Kong cop Kevin Chan (Chan) as he works to capture local crime kingpin Chu Tao (Chor Yuen). After getting in trouble for reckless activity during a sting operation, Chan is assigned to protect Selina Fong (Brigitte Lin), an employee of Chu's who has agreed to testify against him. Chan gets involved in an increasingly complex web of double-crosses and deceit, and has to fight his way out of many jams, using whatever he has lying around as weapons. The plot is primarily just there to set up Jackie Chan's extraordinary stunt work in the film, like the climactic scene in which he slides down a pole covered in string lights that explode as he hits them.
Police Story has a 93% "Fresh" rating on Rotten Tomatoes. In a review of the 2019 4K restoration of the film, the Los Angeles Times' Justin Chang called it "A brazen mix of head-through-the-glass violence and pie-in-the-face slapstick, with a dash of Capra-esque working-class comedy for good measure, Police Story is remarkably seamless in tone and execution." If you've never seen it, do yourself a favor, because it's an incredibly fun flick, even if its dumb pro-police brutality attitude will make you roll your eyes.