Emma Caulfield Talks WandaVision, Buffy The Vampire Slayer, More - Exclusive Interview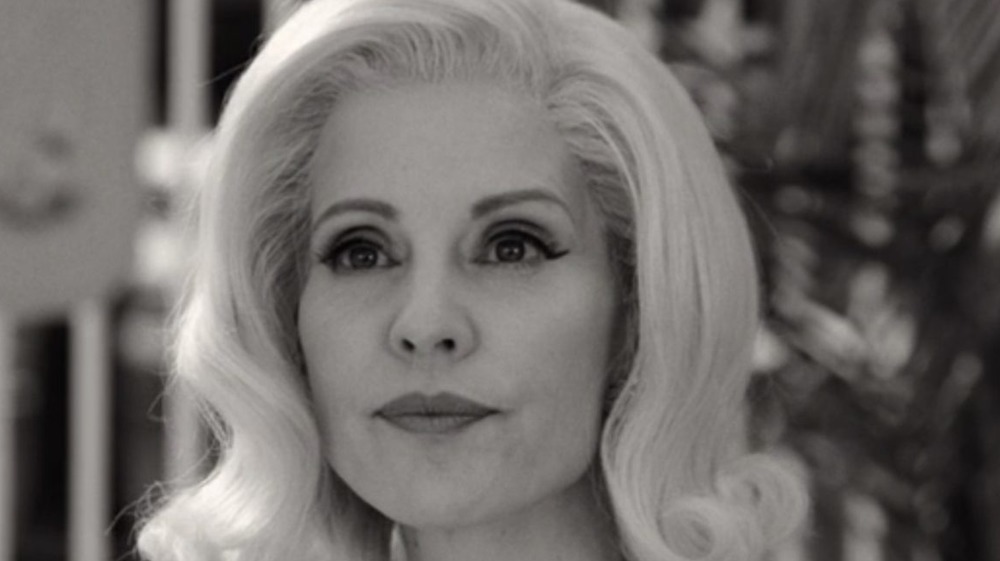 Easily one of the biggest standouts among the supporting characters who have found themselves in the mysterious classic TV sitcom world of Marvel Studios' Disney+ series WandaVision is actor Emma Caulfield, who instantly had fans guessing what was behind the icy demeanor of Dottie — the commanding organizer of the Westview Talent Show fundraiser — in episode 2.
Caulfield certainly has the wherewithal to play compelling characters, having proved that time and again in a career that spans more than 25 years — including the vengeance demon Anyanka (aka Anya Christina Emmanuella Jenkins) in 85 episodes of the hit TV series Buffy the Vampire Slayer from 1998 to 2003. Fans also know Caulfield from the relationship her character, Susan Keats, had with Brandon Walsh (Jason Priestley) on Beverly Hills, 90210 from 1995-'96, as well as her guest turn as the Blind Witch in 2012 and again in 2016 on the fantasy series Once Upon a Time.
Perhaps Caulfield's most important role, at least as it relates to WandaVision, came in 2009 as the lead character, Oona O'Leary, in the independent comedy romance TiMER, the screenwriting and directorial debut of a then-unknown filmmaker named Jac Schaeffer. The film forged a long-lasting friendship between the actor and filmmaker, and more than a decade later, Caulfield has found herself once again working under Schaeffer, who created WandaVision and is the series' head writer.
In an exclusive interview with Looper, Caulfield talked about reuniting with Schaeffer, her work with WandaVision stars Elizabeth Olsen and Paul Bettany, and more, including some memories of working on Buffy the Vampire Slayer.
The right time(r) for a reunion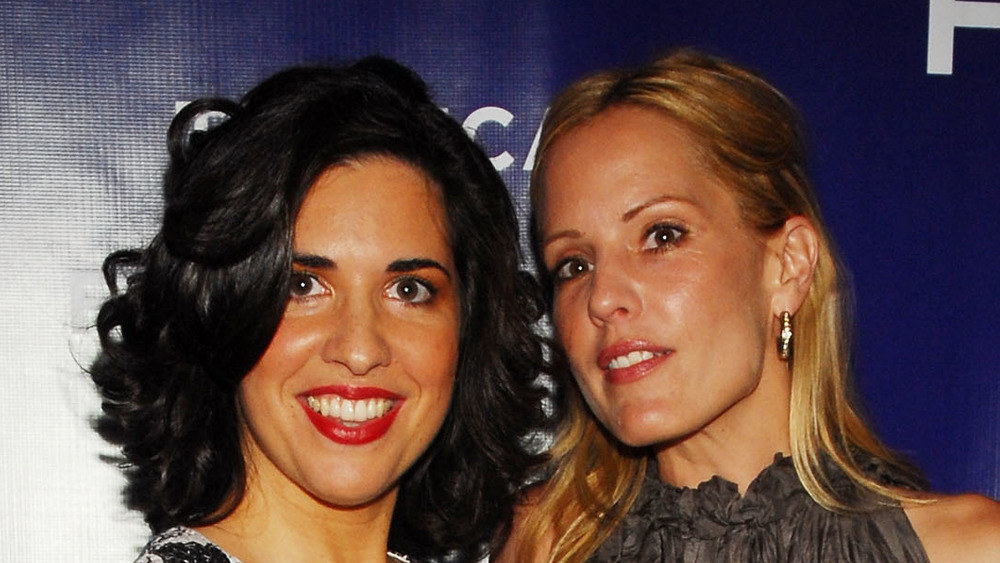 Rob Loud/Getty Images
I'm a person who loves seeing people reunite on projects, so I was thrilled to see how Jac Schaeffer brought you in after directing you on TiMER.
I love her so much.
It has to be a really good feeling knowing that Jac hasn't forgotten her sense of loyalty, and for someone really, who is so instrumental in her first film as a director and a writer, I mean, that's got to be a great feeling.
Oh, yes. We were friends from that time on, she was just like a part of my world, and we've stayed close throughout the years, and we wanted to work together forever. We've always wanted to reconnect. It's bummer it took this long, but also kind of awesome that it's on this as well. I'm just really happy to be in each other's space and to get to say her words again, and she's just a phenomenal writer. She's just so smart and clever, and unique and different. She's just the best.
Using her icy prettiness ... 'in the best possible way'
There's a strong sense that there's something more for Dottie in future episodes that's part of the larger story that's encasing Wanda and Vision's idyllic life together.
Yeah. Something's definitely amiss, right?
I'm wondering, since you and Jac do have that history that goes back to Jac's debut in TiMER, do you think she wrote Dottie with you in mind? Was there a particular strength of yours that Jac knew about that knew that you could come in and just take over this role?
I'd have to ask her. I don't even think I asked her that. I don't know if she wrote that with me in mind or it was just a happy coincidence. Although it would make sense that she would have, because she was always trying to figure out some way of incorporating the sensibilities that she knows I'll bring to something that she's doing, and that doesn't always sync up. But this one did. She [said], "You've got this icy prettiness, and you're really funny, and then if someone's awful to you or awful to someone you love, you're so mean... I just want that icy mean." I [said] "Thank you? Thank you, Jac." [Smiles]
But then she was like, "No, in the best possible way. You're a total softy, but when you want to be mean...," and she's not wrong. I can get my feelings hurt quickly. I'll cry at the drop of a hat or anything that comes to animals or whatever. I'm very aware of humanity's energy, and I'm just kind of like... I just kind of keep it in. I appear very tough, and I can be, but I'm not really. But that side definitely will come out, especially if someone messes with me or messes with someone I care about, then I definitely will not take any issue with leveling the floor with you.
Becoming a part of the fans' theories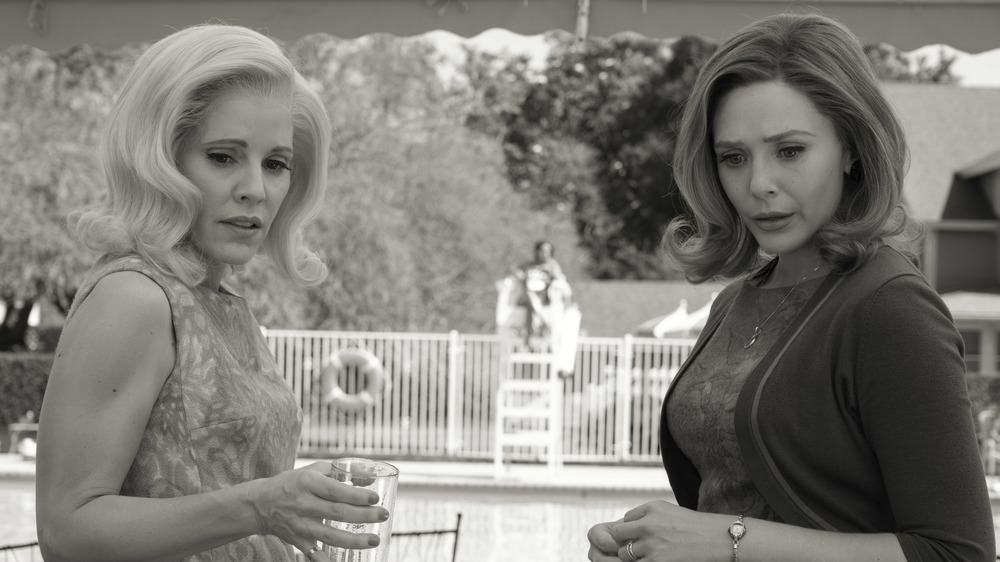 What do you make of the social media speculation about Dottie? Because I think that's part of the fun with the MCU, is people are so involved and they pick up on every little clue — whether they pan out or not.
I know, everything.
For example, there is speculation that Dottie's identity could connect to the MCU Squadron Supreme superhero team. Now, I don't expect you to spill the beans...
No, I haven't heard that one.
Part of the fun of being involved with the MCU now is that it's fun to engage in that sort of thing, isn't it?
It's so fun. Yeah, from the moment it dropped or maybe even before. I think it was right... it coalesced right around the same time where it was just, "Dottie's this, Dottie's that." I knew that there would be a fan response, and I knew of course, going into any Marvel project, there's a certain base level of intensity, but the passion with these particular theories is so fun. Of course I'm just watching it, because I can't say anything. I can't confirm. I can't deny. I can't really acknowledge. I just kind of go, "Oh, okay."
I'm used to this sort of, "I'm not really what I appear to be," because even when paparazzi leaked photos of me onset and [I had] a mask on, they thought I was Scarlett Johansson, or they thought I was Lady Gaga. They thought I was anybody, so I'm literally kind of been anonymous and non-anonymous at the same time... that's definitely never happened before, so I find it super fun. It's really interesting. Yeah.
Were you a particular fan of any of the characters in the MCU saga? I mean, were you fascinated, for example, by Wanda Maximoff and Vision? Now, this is again, presuming that you've seen at least some of the films.
I have.
I ask this because I talked with Debra Jo Rupp last week and she hadn't seen any of them, so I just can't presume now that everybody has seen everything.
Well, I think the show's great in that they're able to explore those characters more fully and those characters together in a way that the films hadn't allowed for. I think getting to see them and really just getting them really... seeing them fleshed out has just been wonderful because I've just — unless I missed a movie somewhere — I don't think their story in particular had really been given all this little minutia that the show has been able to give, which I love watching. I love watching them together. They genuinely really like each other, and it shows, so that's just great.
Reflecting on Anya in Buffy, as well as fantasy role she'd like to play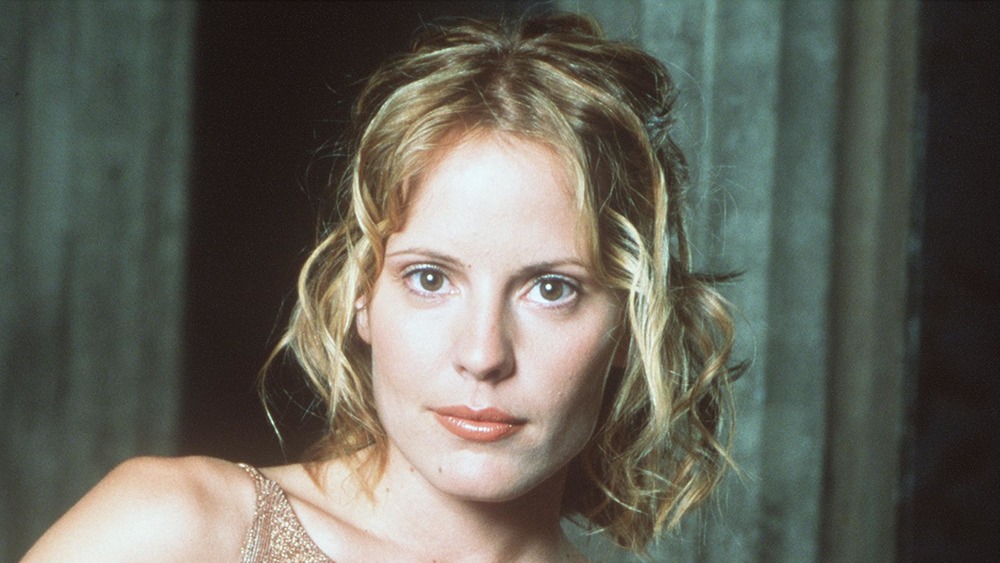 Getty Images/Getty Images
Let's get back to Dottie. She's definitely the queen bee of the group, and the audience doesn't seem to be quite sure if she's nefarious or not. You played a similar character, Anya, in Buffy the Vampire Slayer — while it was more clear-cut, she also had a bad side to her. Reflecting back in your time on Buffy, was there anything that you would change about Anya?
No. No, gosh. No. I thought she was perfectly done. She was an incredibly well-written character. She was this really ridiculous person and ultimately full of a lot of heart and a lot of heart. Those are always really just fun things to explore, and that they wrote it in a way that they did it through humor and allowed her whole character to be explored through humor ultimately, or pretty much always. That was a joy. I think it would have been very tiring if I were really hurt and sad all the time. That's no fun, as much as it's fun. I mean, it's just rewarding.
I think seven years would have been a long time to be brooding. It was a lot of fun to make people laugh, and I do enjoy that. I do enjoy finding the comedy and drama. I think I just do that in general in my life anyway. I try to find something to laugh about, especially this past year with so much, I mean, if you couldn't find something to laugh about, you could just lose your mind completely.
You've been blessed to be a part of two big fan franchises now with Buffy and now the MCU. Are there any other franchises that you have your eye on from afar that you're longing to become a part of?
Gosh. I mean, in a parallel universe, somewhere I'd be Ripley [in the Alien franchise]. I think that'd be really cool. I'm fighting aliens somewhere with my adopted daughter, Newt. I think that would have been really, really cool. Overall, I'm just happy to be doing what I'm doing.
A new episode of WandaVision drops every Friday on Disney+.