Debra Jo Rupp Discusses WandaVision, That '70s Show, And Almost Passing On The MCU - Exclusive Interview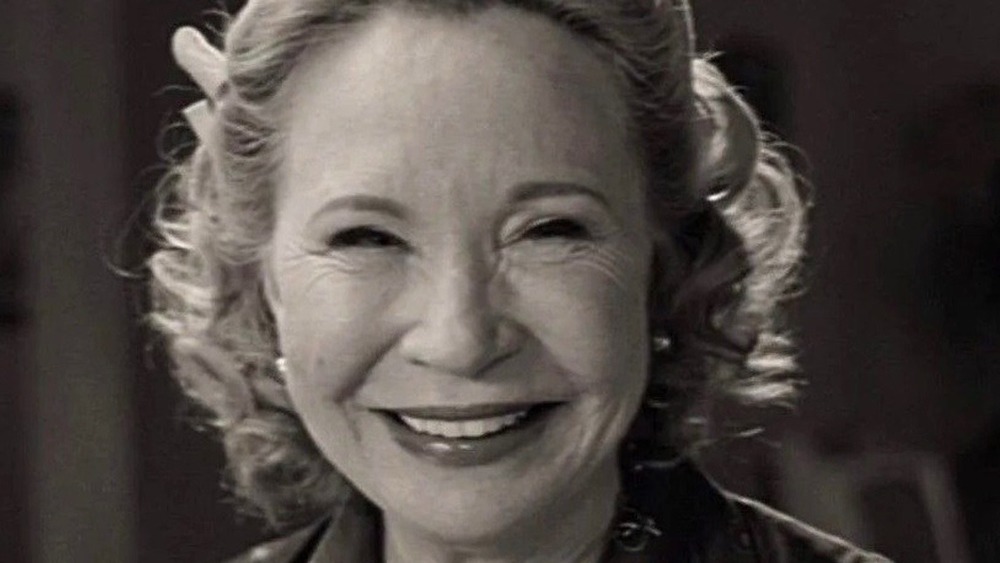 It seems like a no-brainer that Debra Jo Rupp was asked to join the MCU with WandaVision, which marks Marvel Studios' debut series on Disney+. After all, Rupp was a big part of recreating the indelible tone that helped defined the classic television era of days gone by with That '70s Show and her performance as the lovable Kitty Forman.
Rupp's perpetually sweet television persona feels like a blueprint for her role in WandaVision, where she appears in the pilot episode as endearing the Mrs. Hart, who with her husband Arthur (Fred Melamed) is invited to a customary "get to know you" dinner at Wanda Maximoff (Elizabeth Olsen) and Vision's (Paul Bettany) house — where Vision hopes to impress his new boss Arthur enough in order to get a promotion. The setting of the first episode establishes WandaVision's unique approach to the series, as each initial episode takes place in a different decade paying homage to classic television sitcoms, with the pilot taking place in an idyllic 1950s world reminiscent of The Dick Van Dyke Show — an apparent illusion that's encased within a much bigger story involving the MCU superhero couple.
In Rupp's reality, though, her work as an actor began in the 1980s, and she's been busy ever since with roles in such comedy films as Big and She's Out of My League as well as series including Friends, Davis Rules, The Ranch, and That '70s Show — where she appeared in 200 episodes from 1998 to 2006. Rupp has also appeared in plenty of dramatic roles, too, on such series as Law & Order, NCIS: Los Angeles and This Is Us. All this experience, as it turns out, came into play as the actor was being considered for WandaVision.
In an exclusive interview, Rupp chatted with Looper about her role in WandaVision, which is streaming now on Disney+.
Debra Jo Rupp had to take a crash course on the MCU
I absolutely loved seeing you in the first and second episode of WandaVision, and I'm sure over the decades you've been in this business you realize nothing's predictable, but all of a sudden, this Marvel project ends up in your possession. Is that something you ever could have expected?
I didn't even know what Marvel was. I knew the comic books and I knew the cartoons, and that's what I thought it was. When I was offered the job, I kind of went, "Well, I don't know. I don't know." And then I talked to my great-nephew Johnny, who said, "Aunt Debbie, if you don't take this job, I will never speak to you again!" And then I realized that there was like a thing. There was the thing about this. I had no idea how big it was. I had no idea, none. And I'm so glad that I made my great-nephew happy, because it was some kind of experience, I have to say.
So you were familiar with the comic books, but not really familiar with any of the movies? Or did you get a crash course in the movies before you started?
No, no, no. I will watch just about anything that Robert Downey Jr. does, because I think he's brilliant, but I was like, "I don't think I can go to the thing. I don't think I can go to that Marvel thing." And then when I got the job, I thought, "Well, maybe you should do a little investigating, Deb, and see what you're dealing with here." And in my hotel room one day I watched four of the movies, in a row — boom, boom, boom, boom. And I got very involved. And then I went, "Oh, I see, I see what this is." And I think that I'm caught up. I've had time, but I will not watch Endgame because I feel that people die that I care about. So I won't watch it. I won't, I've gone. That's how old I am. Happy endings, please. Happy endings.
That '70s Show, stage work led to Debra Jo Rupp's role in WandaVision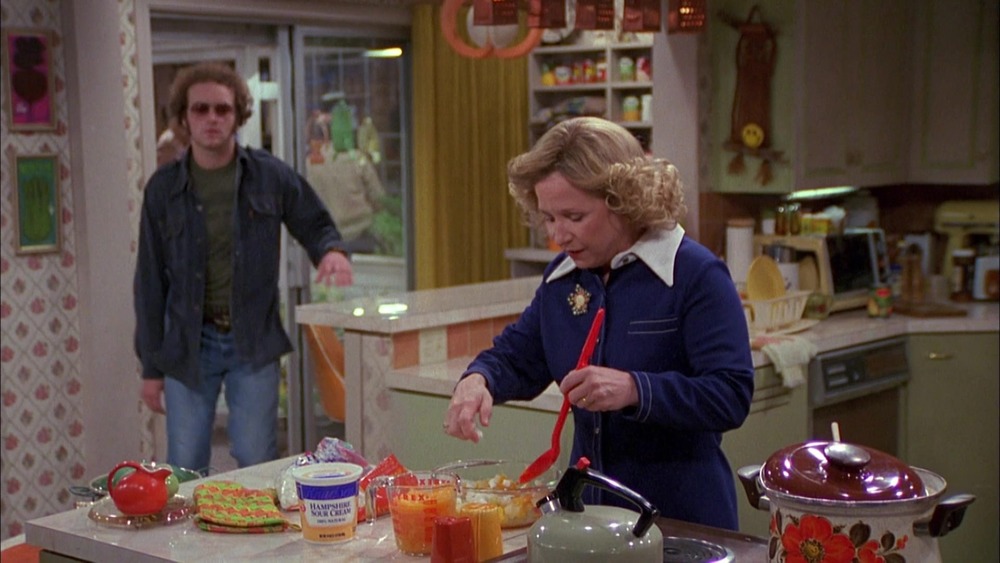 You know, I can't tell you how much of a delight it is to see you in WandaVision, which is obviously set the sitcom world. There's a bigger story going on around us, but I'm wondering how the opportunity came about and whether playing Kitty Forman on That '70s Show might've had anything to do with it.
I think it did. I got a call from the director, Matt Shakman, and he knew me because I've been doing a lot of theater. It's the thing that I most love. I love an audience and I like the energy from the audience. I had just done a big show at his theater, at the Geffen in L.A., so he knew me and then they wanted someone who knew sitcoms, because the others did not; they didn't know that medium as well. And so they wanted that and then they wanted someone who could be a little dramatic. That's how it was presented. And then after I spoke to my great-nephew and had no choice, I took the job, but yes, I think my experience in a sitcom helped me land the job.
I don't think you have to go very far in Hollywood to find anybody who is influenced in one way or another by The Dick Van Dyke Show or by I Love Lucy, and you get all the sorts of things from those series in the first episode, and Bewitched in the second one. I'm sure filming a Dick Van Dyke-type of show must have been something you never imagined you could do in your wildest dreams.
I did a little thing, an I Love Lucy thing, on That '70s Show. So, I had done that period before. Because I am as old as I am, it just was really nice to look around and go, "Oh, I remember a TV like that. Oh, I remember that rug." Those things are fascinating to me, especially when they're well done, and the production values in this were great. And you did feel like you were in that world. It was easy. Everybody made it easy for you.
More Mrs. Hart on the way?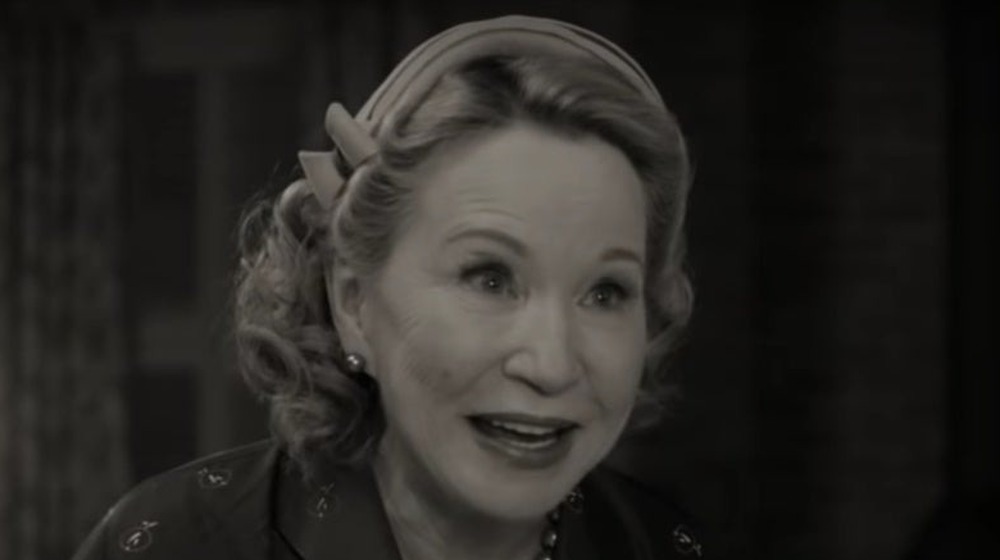 You had the opportunity to do stuff with Elizabeth Olsen and Paul Bettany, and from seeing them in the Avengers saga, we know that they can be very serious and very adventurous. We've never really seen them do the sort of comedy they do in WandaVision. Did experiencing them doing comedy throw you for a loop? It's like, "Wow, these people can be funny, too."
I think that at the time I was not really aware of their superhero characters. I didn't watch the movies until I had a day off. I just thought they were extremely talented, lovely people... and they handled it like a charm. They came up with great ideas. They were delightful, and it shows. It shows on camera.
We've seen you in the first couple episodes and maybe you can't say anything. But can we see more of Mrs. Hart please, in future episodes of WandaVision?
Well, see, here's the thing, you never know about editing. So I would like to say, "Of course you will see me, but I'm not the director, so I'm hoping." Let's do that, okay?
Joining former co-stars as members of the MCU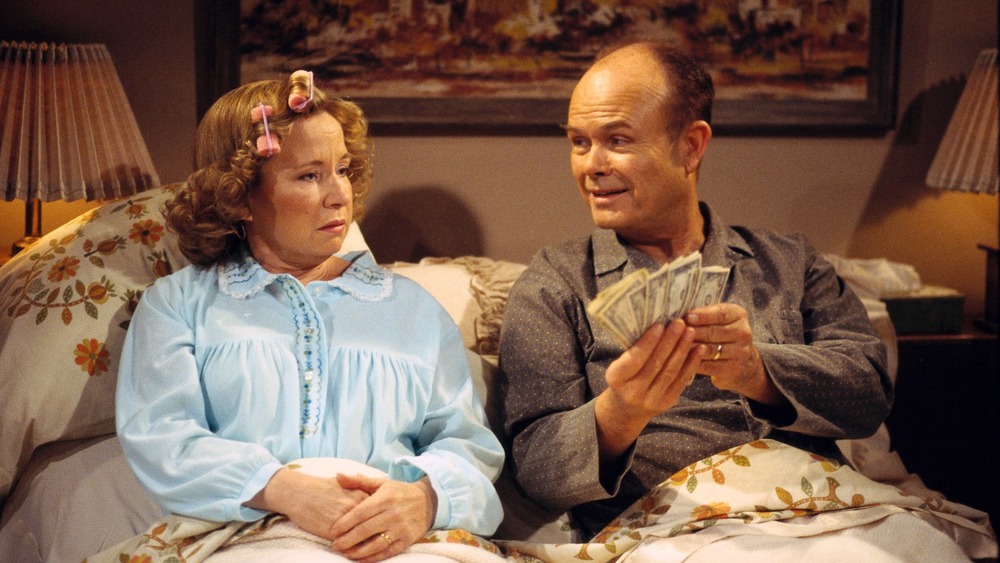 I'm so glad you mentioned your dramatic work before and we're fans of everything at Looper, including This Is Us, so I have to touch on that quickly. You played Beth and Randall's social worker in season two, outlining the realities of adoption for them. What was it like to play off of Sterling K. Brown and Susan Kelechi Watson in such an important moment for the couple?

It was hard for me to do the role, because I had to keep so much in. I couldn't show a lot. That was a big learning experience for me. And Sterling is... It's like learning from the best. When you look into someone's eyes and you're interacting and he has his words he has to say, and I had my words that I have to say, when you look into eyes like that, it's easy. It's just so easy. They say you're only as good as the person you're working with. Well, I don't think that I will ever get to where he is dramatically, because he's amazing. He's amazing, but I can aspire.
Well, and now you can say, since he appeared in Black Panther, you've both been in Marvel Cinematic Universe projects. So how cool is that?
We are both in the Marvel world!
There you are. One last question, and maybe this is wishful thinking, but if you haven't already, I'm wondering if you could lobby Jac Shaffer and Kevin Feige about maybe getting Kurtwood Smith into a future episode of WandaVision.
Kurtwood's in the Marvel world! He's in it!
In Agent Carter.
Yes. So, he's in the Marvel world. I mean, he's in here.
But we want to see a Kitty and Red That '70s Show reunion here, sort of. You know where I'm going with this.
I will totally lobby for that, totally lobby. [Laughs]