James Gunn Reveals Release Date For Peacemaker Series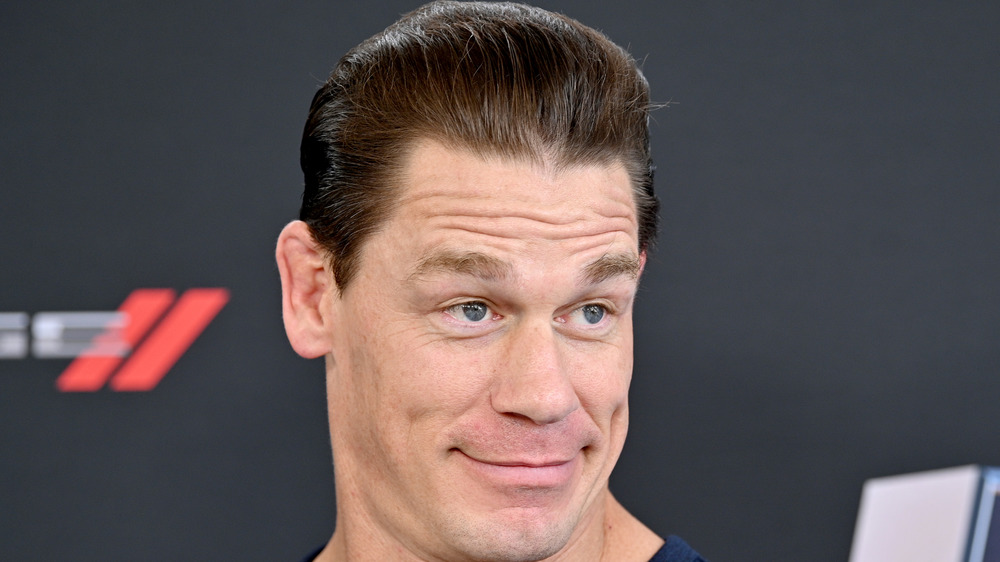 Dia Dipasupil/Getty Images
James Gunn is one of the hardest-working people in superhero-related show business. The writer-director, who first made his mark in 2014 with Guardians of the Galaxy, will be premiering his first DC venture, The Suicide Squad, on Aug. 6, 2021. It will be a sequel to the controversial 2016 David Ayer flick Suicide Squad, and this time, the cast will be even bigger. Margot Robbie and Joel Kinnaman will be reprising their roles as Harley Quinn and Rick Flagg, respectively. They'll be joined by a heavyweight cast that includes Viola Davis, Idris Elba, Peter Capaldi, Nathan Fillion, Sylvester Stallone, and John Cena as Peacemaker.
The Suicide Squad will be Peacemaker's first live-action appearance, but it won't be the last. After The Suicide Squad, the character will also be the star of his own upcoming HBO Max miniseries. Currently, Peacemaker is filming in Vancouver, same as The Suicide Squad did. But today on Twitter, Gunn pointed to an interview with HBO president of programming Casey Bloys, in which Bloys revealed the release date for the upcoming limited series. The wait won't be too long. 
The chrome dome will be coming to the small screen in under a year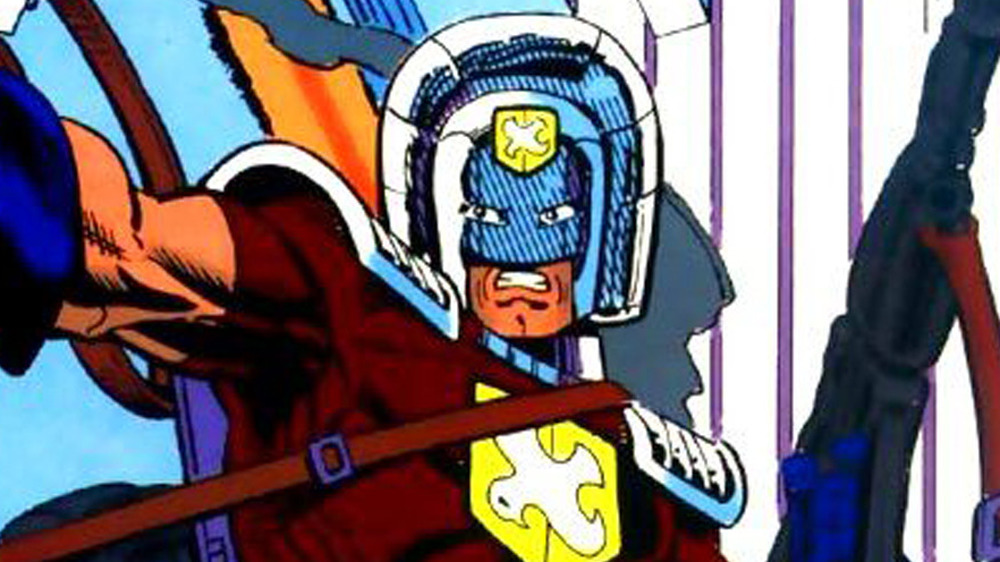 DC Comics
Bloys told The Hollywood Reporter that Peacemaker will debut on HBO Max in January 2022. Cena himself described the character as a "douchey Captain America." Like his name suggests, Peacemaker is a superhero committed to peace, but he's also willing to kill to make that happen. He was a creation of the now-defunct Charlton Comics, first appearing in 1966. After Charlton went under in the 1980s, DC purchased the characters, intending to use them in Alan Moore's The Watchmen. Peacemaker didn't make it into that comic but did inspire the sadistic superhero The Comedian.
Cena is a logical choice for the character, since he brings both a superhero's physique from his WWE days as well as natural comedic abilities that he used in films like Trainwreck and Blockers. He'll be joined by Orange Is The New Black's Danielle Brooks, as well as Robert Patrick, a.k.a. the T-1000 from Terminator 2.
Peacemaker appearing in a spin-off TV show would seem to imply that the character will survive The Suicide Squad. But as Gunn told Deadline, any other character could be killed off. If Peacemaker does well, whoever else survives The Suicide Squad could get their own spin-off. And that would be great news for anyone who's sick of their superheroes being so dang likeable.