The Unexpected Altered Carbon Project That Puts You In The Action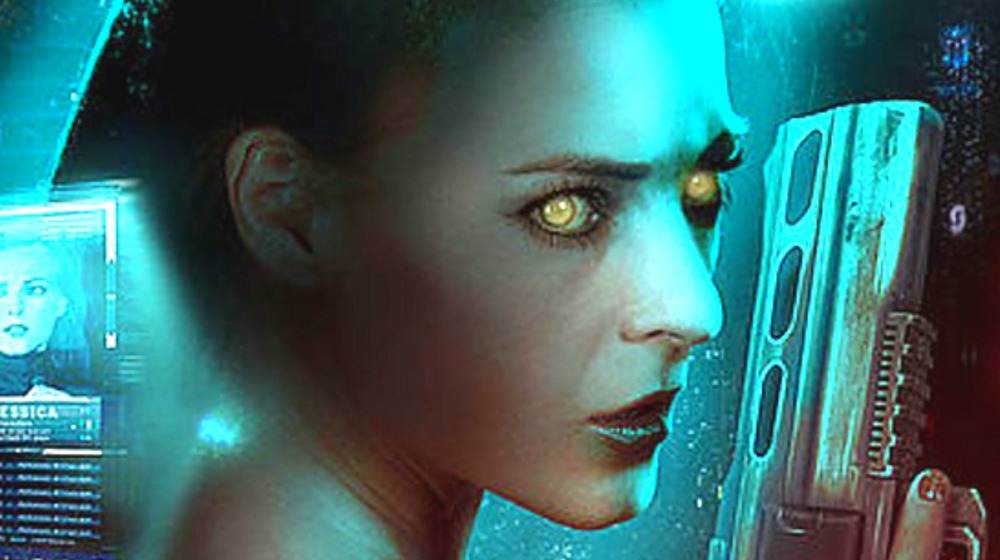 Renegade Games
As niche, R-rated sci-fi noirs go, Altered Carbon has had a pretty good run. Starting out as a novel, it's gone on to see two sequel stories, Broken Angels and Woken Furies, and to be adapted into a one-shot anime and a two-season cult sensation television show on Netflix.
Still, science fiction universes are the nicotine of popular culture, and once they get their hooks into you, you're pretty much in for life. (See: "people still want more Firefly 20 years later.") If you're a fan of Altered Carbon, you're probably itching to see its story re-sleeved into a sleek new format.
Well, there's good news. Like so many high-concept, futurist franchises before it, Altered Carbon is set to live on in that noblest of traditional continuations: as a tabletop game, appropriately titled Altered Carbon: The Role Playing Game. The RPG is brought to you courtesy of Hunters Entertainment, the makers of Alice is Missing. It was funded through a wildly successful Kickstarter campaign which raised over $370,000.
As for what players can expect from the game, it's pretty much exactly what it says on the tin — through the power of imagination and a stunning array of dice, they'll be transported to the world of Altered Carbon, moving their stacks from one sleeve to another in the pursuit of whatever they want. Wealth? Revenge? Virtual immortality? It's all very literally on the table.
Altered Carbon: The Role Playing Game will have you jumping bodies like Sleevil Kneivel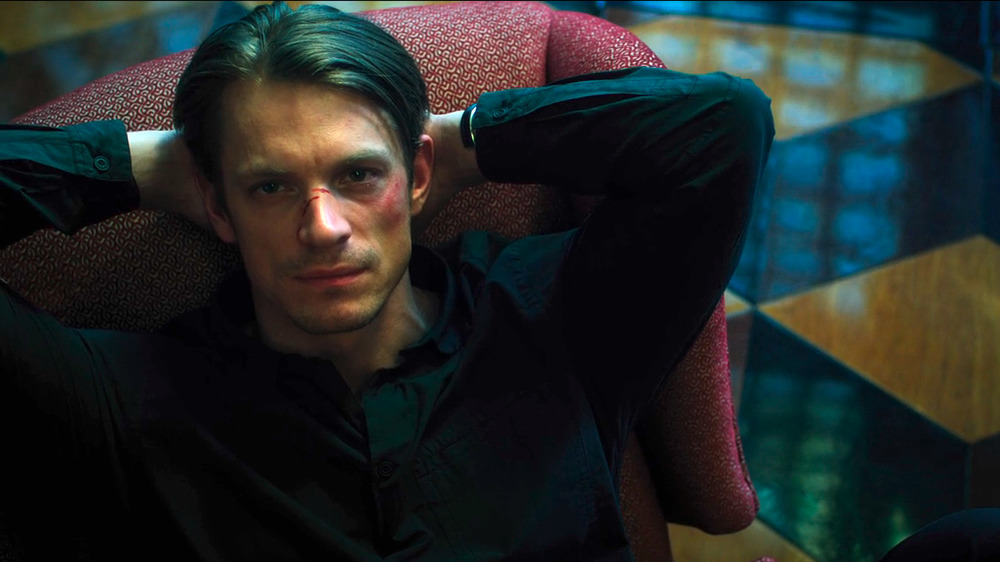 Netflix
Altered Carbon: The Role Playing Game utilizes a skill system based on a series of dice, with lower rolls representing better results, a la Call of Cthulhu. Mastery of a skill grants a character a die with fewer sides, making success more likely, depending on how forgiving the game master decides to be. In the core rulebook, players are offered a variety of character archetypes to choose from, with Soldiers and Socialites listed as two potential models to choose from on the game's website. As for locations, the base game includes guides to Bay City's Atrium and Underground. A limited-edition deluxe version of the game is also available for purchase, adding even more depth to the universe, as well as a game master screen — you know, for modesty. Tragically, no configuration of the game comes with a holographic AI Paul F. Tompkins-adjacent Edgar Allan Poe, but maybe they'll reach that stretch goal next time.
Released by Renegade Game Studios, Altered Carbon: The Role Playing Game is currently available for purchase wherever fine games are sold. As for whether the universe will continue to expand in other formats, we'll probably have to wait to see whether the RPG generates enough revenue to go full Methuselah.