Why Simon Ross From The Bourne Ultimatum Looks So Familiar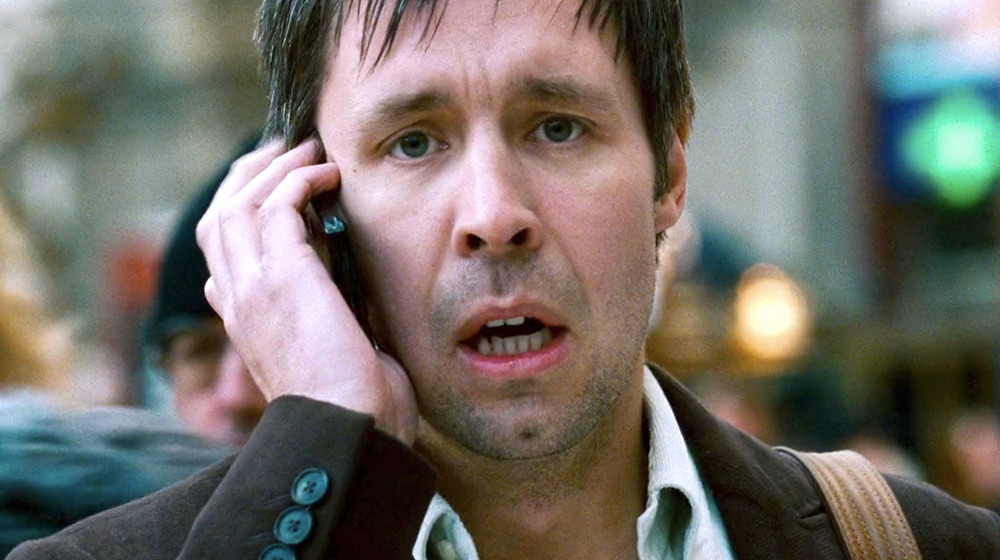 Universal Pictures
In 2002, The Bourne Identity was released, the first film of the Jason Bourne series. Based on the book series by Robert Ludlum, the movies star Matt Damon as an amnesiac who must figure out who he is and how he's involved with a CIA conspiracy before the organization takes him out. Over the course of three films, he uncovers that he's Jason Bourne, a CIA assassin and part of a secret operation called Treadstone, used to create and condition spies hidden around the world. The third film of the series, The Bourne Ultimatum, came out in 2007, seemingly ending Bourne's story — that is, until Jason Bourne was released almost a decade later.
In The Bourne Ultimatum, Bourne is drawn back in by a man named Simon Ross, played by Paddy Considine. Ross is a reporter from The Guardian who intends to expose the CIA operation Blackfriar, the successor to Treadstone. Hearing about this, Bourne arranges a meeting with the reporter, but he quickly realizes that the CIA is tracking Ross. Bourne attempts to help Ross escape being captured by the CIA by sending him directions over the phone. Scared for his life, Ross doesn't listen and makes a fatal misstep, allowing the CIA to assassinate him.
Considine, who plays Ross, is an English actor who has been working for over two decades. He's won many awards for his work, including two BAFTAs as a director and writer. For people who love movies and television, you're bound to have seen his face before. Can't quite place him? Let us help you out.
Paddy Considine plays an Irish immigrant losing hope in 2002's In America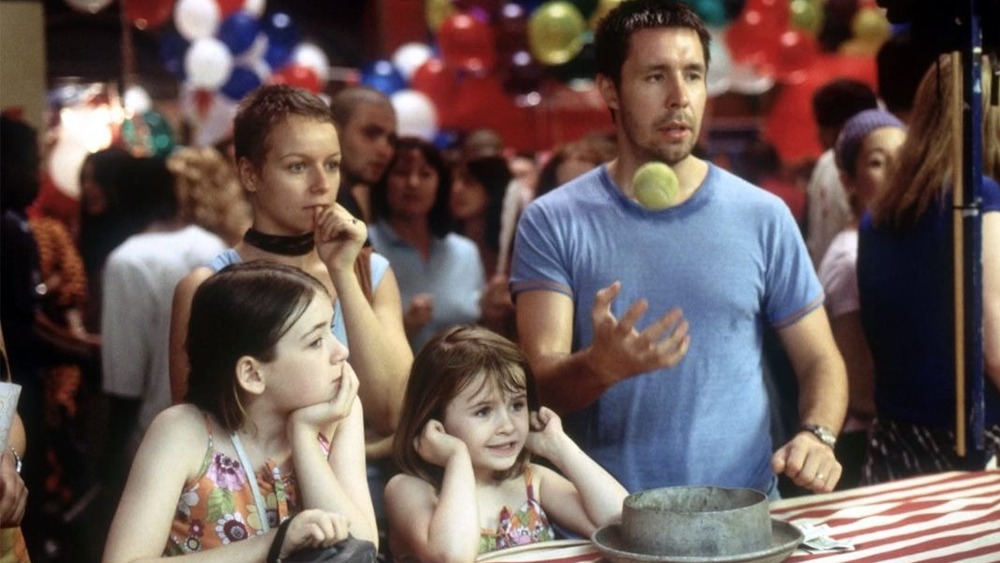 Searchlight Pictures
One of Paddy Considine's earliest roles is playing Johnny in the 2002 movie In America, about a family of Irish immigrants who move to a seedy part of Hell's Kitchen. A mother, a father, and two young daughters struggle to survive in America as they grieve the loss of Frankie, the couple's five-year-old son who died from a brain tumor. Considine plays the father, a struggling actor whose faith is shaken as economic and emotional strain on the family gets worse and worse. It all comes to a head when Sarah (Samantha Morton), his wife, gets unexpectedly pregnant.
A spark of hope comes in the form of a neighbor named Mateo (Djimon Hounsou), a kind yet lonely man who others warn them away from because he is dying from AIDS. Mateo and the family help each other through tough times, and soon, the family is able to come together, grieve, and get back on their feet. The film was nominated for three Oscars, and the cast was praised for their portrayals of such a difficult and emotional story.
Paddy Considine portrayed scene-stealing characters in Hot Fuzz and The World's End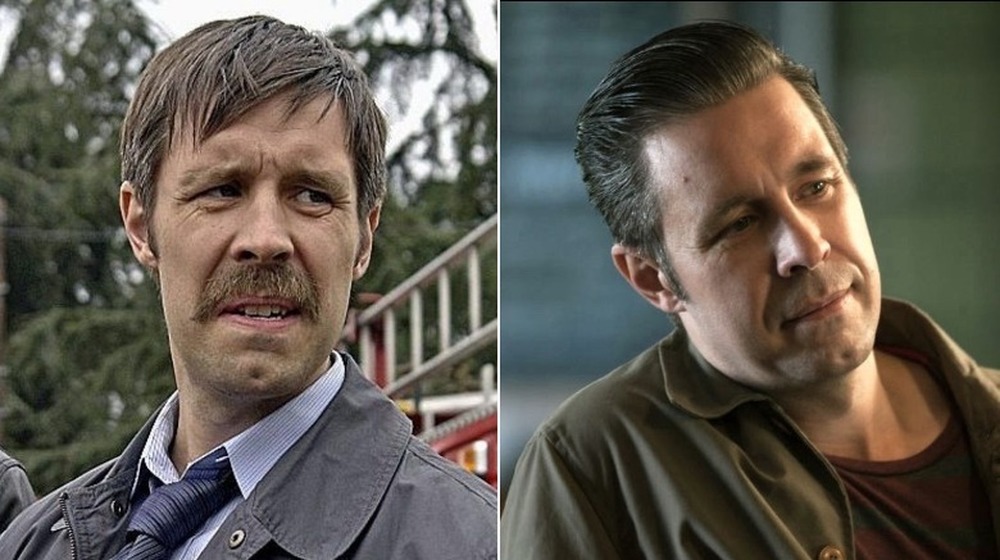 Universal Pictures
Although he missed out on being in all three Cornetto Trilogy films, Paddy Considine joined the second Nick Frost and Simon Pegg-led comedy, 2007's Hot Fuzz, playing Detective Sergeant Andy Wainwright. As one of the bumbling police officers in the small town of Sandford, Gloucestershire, Wainwright, along with his partner DS Andy Cartwright (Rafe Spall), thinks he's macho and tough. The two detectives immediately dislike Pegg's character, Sergeant Nicholas Angel, and continually clash with him and PC Danny Butterman (Frost) throughout the film.
In 2013, Considine joined Frost, Pegg, and director Edgar Wright once again for their next film, The World's End. Considine plays Steven Prince, the childhood friend of Pegg's Gary King. Gary, an immature 40-year-old and alcoholic, gathers his old group of friends together, including Andy Knightley (Frost), Oliver "O-Man" Chamberlain (Martin Freeman), Peter Page (Eddie Marsan), and of course, Steven. He plans a huge pub crawl around town, leading to the final pub — The World's End. The group starts to notice the townsfolk acting strangely, and after an altercation in a pub bathroom, Gary discovers that they have been replaced by android versions of themselves. The androids are led by an alien entity trying to take over the world. Together, the friends must escape without being captured, before the aliens can take over the whole town and beyond.
Paddy Considine played ex-con Claude Bolton in HBO's The Outsider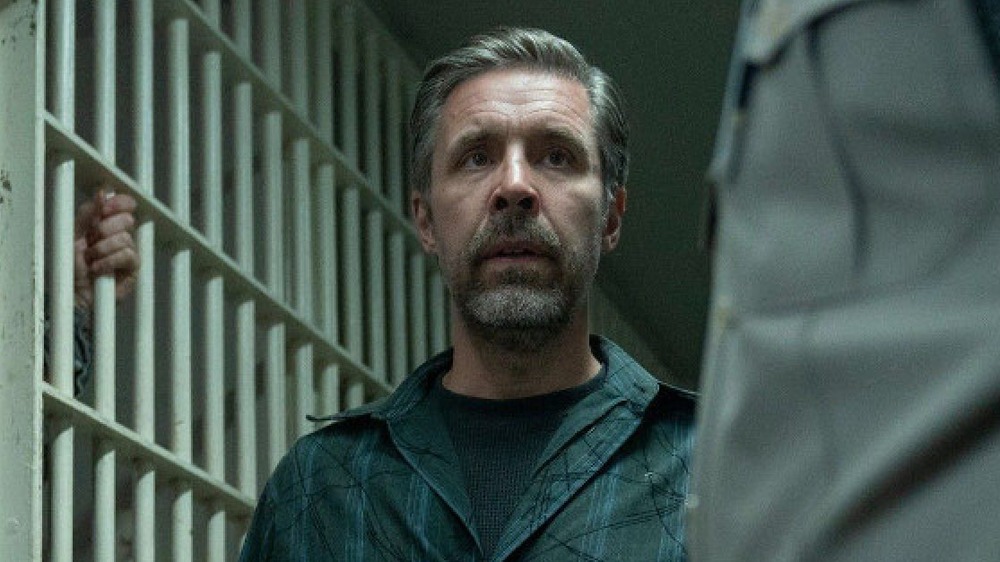 HBO
In 2020, Paddy Considine played the character Claude Bolton in HBO's series The Outsider, based on the Stephen King book of the same name. Starring Ben Mendelsohn and Jason Bateman, the story seems like a straightforward murder investigation at first, with Terry Maitland (Bateman), a Little League baseball coach, arrested for the murder of a young boy named Frankie Peterson. Ralph Anderson (Mendelsohn) is the detective leading the case. Terry swears that he's not guilty, and as the investigation continues and more information is uncovered, it becomes obvious that there is something insidious and supernatural at play.
Considine's character Claude is an ex-con and recovering addict who works at the Peach Crease, a local bar and strip club. Ralph interviews him as a witness, but as time goes on, it becomes increasingly clear that Claude is more important to the case than he initially thought. The series received a great response from critics with a 91% on Rotten Tomatoes, tying with the films Gerald's Game and 1922 as the highest-rated Stephen King adaptation on the site. Unfortunately for fans, HBO decided not to bring The Outsider back for a second season.
Next up: Paddy Considine will star in the Game of Thrones prequel series House of the Dragon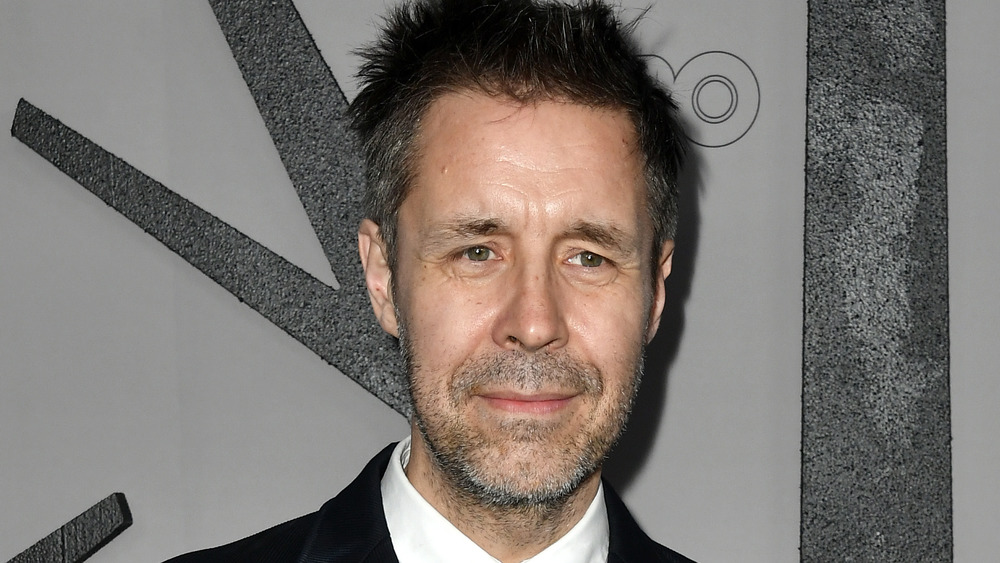 Frazer Harrison/Getty Images
Paddy Considine's next role might end up being his biggest yet. The actor is set to star in the first HBO Game of Thrones spin-off series, House of the Dragon. Set 300 years before the events of Game of Thrones, the upcoming fantasy drama will focus on the Targaryen family at the height of their power. Considine is playing King Viserys Targaryen. According to HBO's official description of the character, "Viserys was chosen by the lords of Westeros to succeed the Old King, Jaehaerys Targaryen, at the Great Council at Harrenhal. A warm, kind, and decent man, Viserys only wishes to carry forward his grandfather's legacy, but as we've learned from Game of Thrones, good men do not necessarily make for great kings."
Considine is leading the series, while the supporting cast is slowly being revealed. So far, Matt Smith is playing his younger brother, Prince Daemon Targaryen, Emma D'Arcy will be Viserys' daughter, Princess Rhaenyra Targaryen, while Olivia Cooke is Alicent Hightower, the daughter of the Hand of the King. It was also announced that Rhys Ifans, Steve Touissant, Eve Best, and Sonoya Mizuno have joined the show, which is scheduled to begin production in April of this year (via TVLine). HBO is likely eyeing a release date sometime in 2022.