Here's How You Can Watch Every Season Of Futurama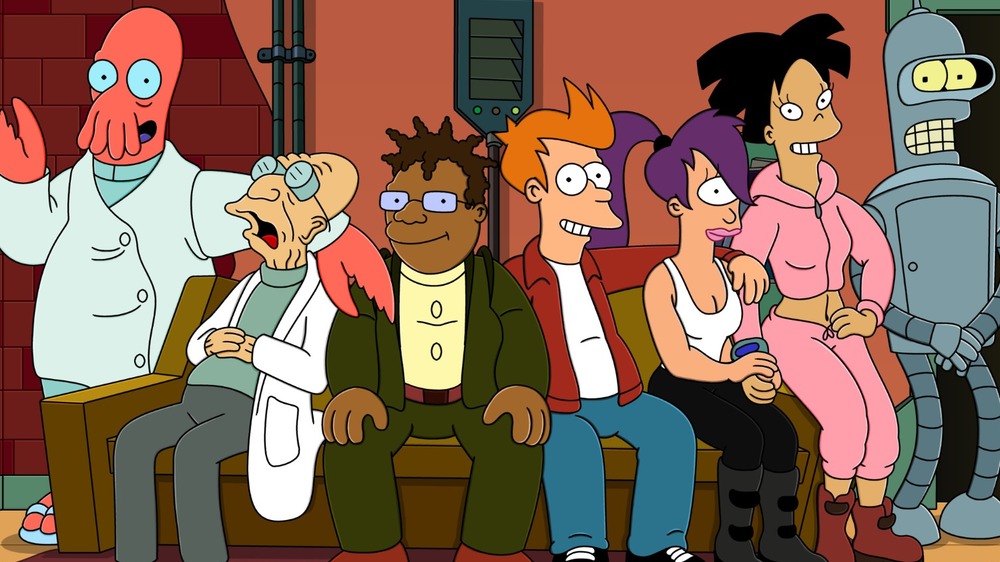 20th Century
There are many great animated shows meant for more mature audiences that bring adult humor, themes, and even images into the mix, and Matt Groening's Futurama, which IMDb says ran for seven seasons from 1999 to 2013, is a classic from start to finish.
The sci-fi comedy series follows the adventures of 25-year-old pizza delivery boy Philip J. Fry (voiced by Billy West) through time and space after he gets cryogenically frozen in New York City on New Year's Eve 1999 and wakes up 1,000 years later in what's become New New York. After finding his closest living relative, the elderly Professor Hubert J. Farnsworth (Billy West), he joins the professor's interplanetary delivery company and its team of humans, Jamaican accountant Hermes Conrad (Phil LaMarr) and long-term intern Amy Wong (Lauren Tom); aliens, one-eyed Turanga Leela (Katey Sagal) and Dr. John A. Zoidberg (Billy West); and Fry's fast best friend, the self-absorbed, morally bankrupt robot Bender Bending Rodriguez.
Futurama was well-received by fans and critics alike, as IMDb notes, it was nominated for 17 Annie Awards (it won seven) and 12 Emmy Awards (it won six). The show was also nominated for a Writers Guild of America Award four times, winning the prize for two episodes: "Godfellas" and "The Prisoner of Benda."
You need a Hulu subscription to watch all of Futurama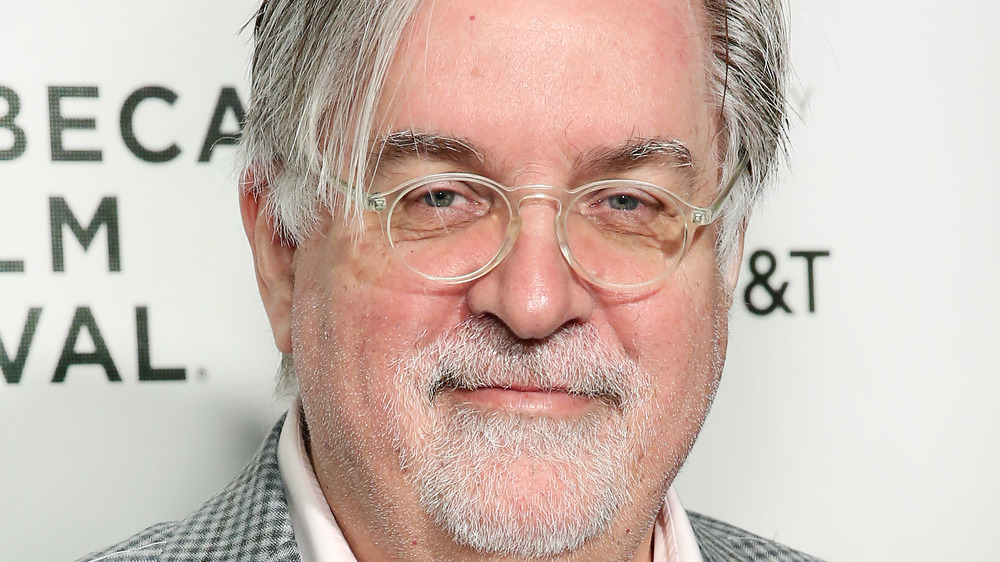 Monica Schipper/Getty Images
If this sounds like something you need to check out, all seven seasons of Futurama are available on the streaming service Hulu. So, whether you're ready to relive the antics with Fry and the gang from start to finish or it will be your first time following the escapades of the Planet Express crew, you'll need a Hulu subscription to watch every season.
Matt Groening's Futurama originally aired for four seasons on Fox from March 28, 1999, to August 10, 2003, and reruns of the show appeared on Cartoon Network's Adult Swim from 2003 to 2007. Then, as The Hollywood Reporter notes, Comedy Central signed up for three more seasons of Futurama from March 23, 2008, to September 4, 2013, with season 5 actually being made up of TV edits of the four direct-to-video movies — Bender's Big Score (2007), The Beast with a Billion Backs (2008), Bender's Game (2008), and Into the Wild Green Yonder (2009) — with each one being split into half-hour episodes.
With all 140 episodes, per IMDb, of Futurama now available on Hulu, you can now binge one of the top 60 greatest cartoon shows of all time, according to TV Guide. If you need more Futurama in your life than what you can watch, there are mobile games, clothes, toys, and other merchandise. There's even a comic book series based on the hit show, and in 2017, the original cast got together to make an audio-only episode for The Nerdist Podcast.