The Forgotten Daniel Radcliffe Survival Movie Taking Off On Amazon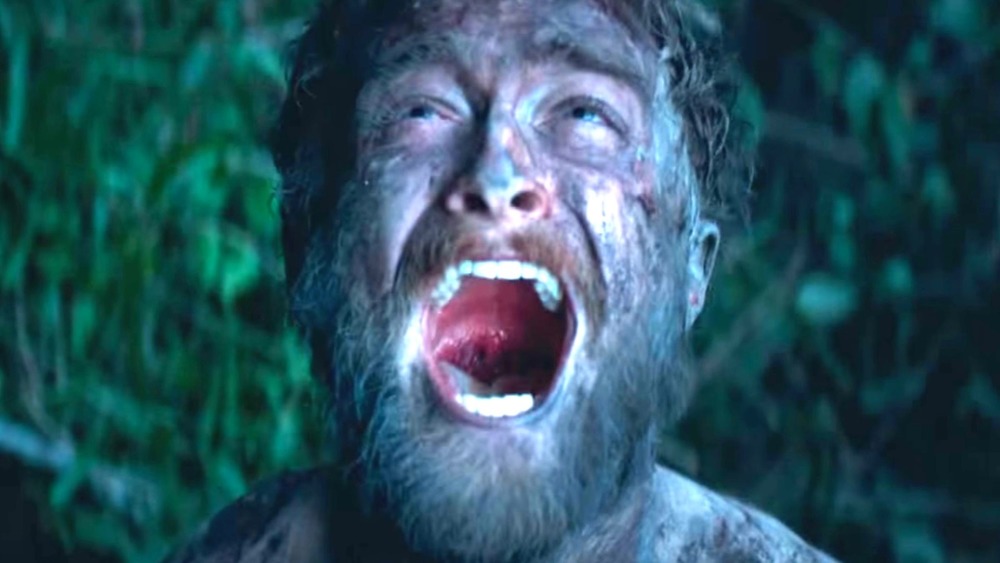 Umbrella Entertainment
Daniel Radcliffe has enjoyed one of the most intriguing and eclectic acting careers in modern history. He shot to superstardom at an incredibly young age with his role as the "Boy Who Lived" in the Harry Potter film series. He could have lived off of his fortune or moved on to practically any role he wanted; instead, he chose to pursue a largely independent route post-Harry Potter. In addition to acting on-stage in productions like How to Succeed in Business Without Really Trying and Rosencrantz and Guildenstern Are Dead, he's starred in smaller films, most notably with the flatulence-centric dark comedy Swiss Army Man. 
Not all of his films over the last few years have gotten the same kind of press as his earlier roles, and one of his latest films that really flew under the radar was 2017's Jungle. The Australian film wasn't released in theaters in the United States and only grossed about $1.9 million worldwide, but it seems as though audiences everywhere are discovering the movie for the first time since it's available to watch (for free, might we add) with an Amazon Prime subscription. Jungle is a thrilling true-story of man versus nature that you should definitely watch if you've always wanted to see Harry Potter go absolutely feral. 
Jungle received a lot of praise for Daniel Radcliffe's captivating performance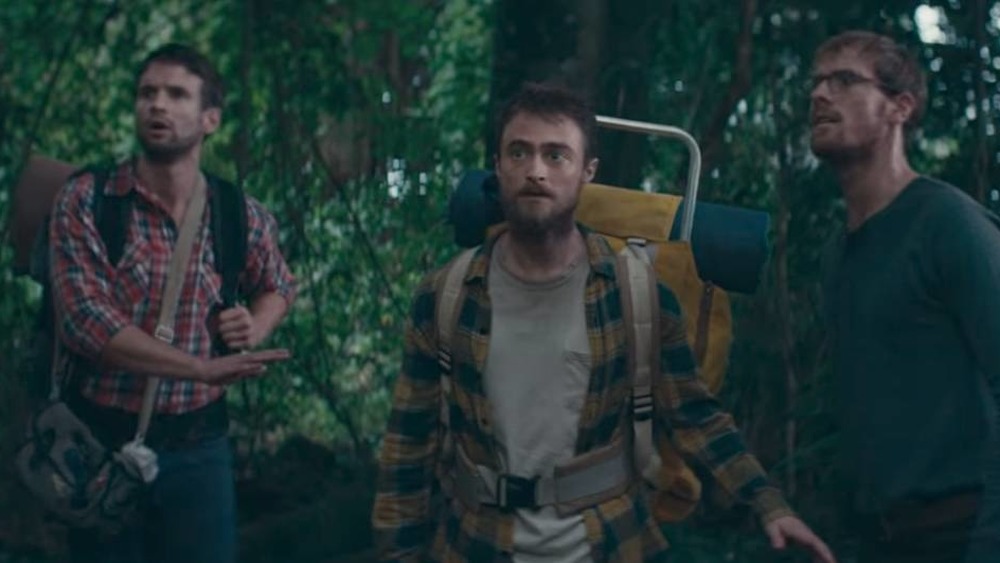 Umbrella Entertainment
There's something primal about watching a character go up against the forces of nature — which is why stories like The Old Man and the Sea by Ernest Hemingway are still enjoyed and studied to this day. 
There's an extra sense of dread associated with Jungle since it's based on the real-life tale of adventurer Yossi Ghinsberg, played by Radcliffe in the film, who goes into the Amazon rainforest in the 1980s. The goal is to venture into uncharted territory and meet an Indigenous tribe consisting of the Toromona people. He goes into this adventure with a guide, Karl Ruprechter (Thomas Kretschmann), and two other adventurers, Kevin (Alex Russell) and Marcus (Joel Jackson). Suffice to say, the plot quickly goes south as the trek takes unexpected turns while the men are lost in an unknown environment.
Once the story kicks into high gear, you'll be on the edge of your seat as Yossi slowly begins losing supplies and losing his bearings as the situation gradually looks more dire for the adventurer. Radcliffe really stood out in the role, and many critics were quick to offer him praise as a man going to great lengths to survive, including Alex McLevy of The AV Club, who wrote, "Radcliffe convincingly portrays a man slowly stripped to his barest self, driven along by little more than a primal urge to survive." 
This movie is certainly anxiety-ridden, and viewers should be warned, there's a pretty gross scene later on into the film too. However, if you can handle something like 127 Hours, which has one of the most intense scenes in recent memory, then Jungle is worth your time.