The Cult Classic Sci-Fi Comedy That's Required Viewing On HBO Max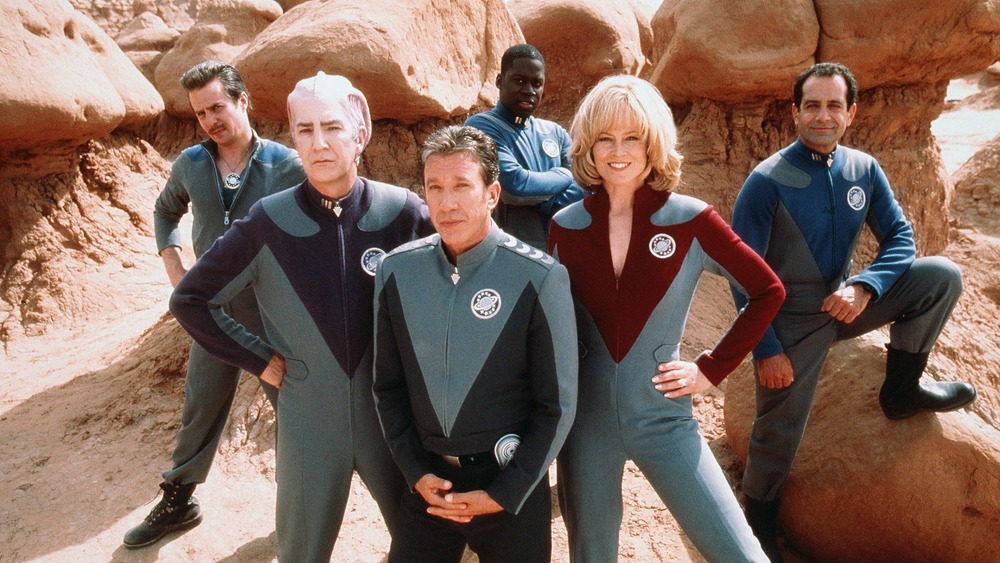 DreamWorks Pictures
HBO Max keeps adding more and more to the platform to watch, from great original programming like Euphoria and Succession, to older fan-favorite action and horror movies that are always worth rewatching. More is to come in the new year, with Warner Bros. releasing all of their films simultaneously in theaters and on HBO Max, reportedly including highly anticipated blockbusters like Dune and The Matrix 4. As you patiently wait for these films to come out, or the much closer Wonder Woman 1984, there's plenty available here to check out in the meantime. One of the streamer's recent additions is a classic sci-fi comedy film. If for some reason you've never seen before, it demands your attention. The movie in question? 
Galaxy Quest. 
Released in 1999 and directed by Dean Parisot, who most recently helmed 2020's Bill & Ted Face the Music, Galaxy Quest stars a boatload of A-list actors like Sigourney Weaver, Tim Allen, Tony Shalhoub, Sam Rockwell, Daryl Mitchell, Rainn Wilson, and the late, great Alan Rickman. An established parody of other classic sci-fi properties, most notably Star Trek, the movie was a risky endeavor, but one that ultimately paid off.
Galaxy Quest is a hilarious, meta adventure into space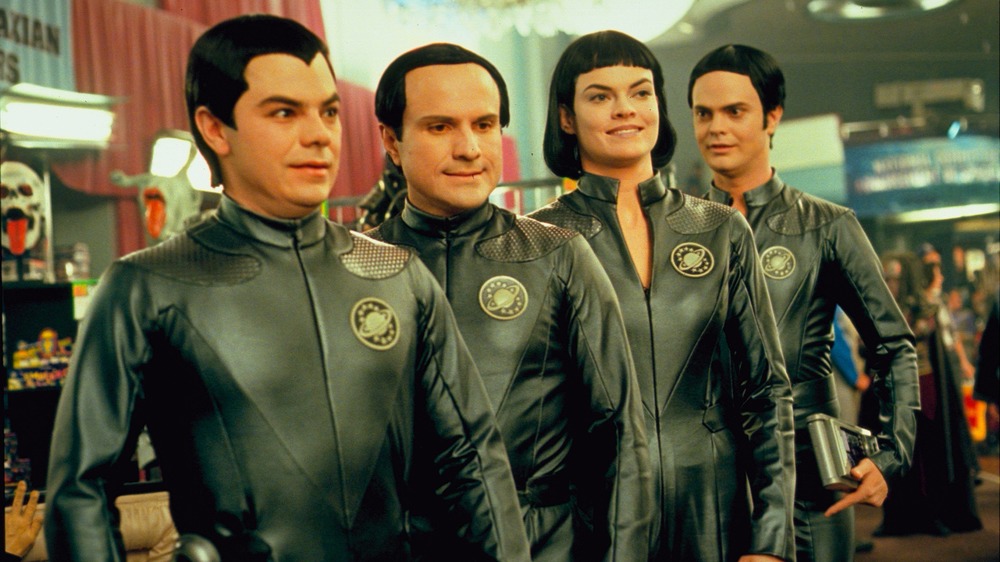 DreamWorks Pictures
The basic premise of Galaxy Quest is that a bunch of washed up actors, who — 20 years after the end of their hit sci-fi television series called Galaxy Quest — survive on sci-fi convention appearances and reruns, are beamed up to an actual alien spaceship looking for their help. The aliens, called Thermians, are big fans of the group — especially Allen's Jason Nesmith, or as they believe him to be, his fictional alter ego Commander Peter Quincy Taggart. The Thermians think that everything that happened on the Galaxy Quest TV series is real, and ask for the cast's help defeating the genocidal Fatu-Krey alien species, led by General Sarris (Robin Sachs).
The film affectionately explores common characteristics and storylines of genre classics like Star Trek and The Day the Earth Stood Still. To make matters even more meta, a mockumentary about the fictional television series called Galaxy Quest 20th Anniversary: The Journey Continues aired on the cable channel E! before the movie's release. 
Galaxy Quest was very well-received by critics and won a handful of awards, including a Saturn Award for Best Actor for Allen. There have been several attempts to make a new Galaxy Quest TV series or movie in the past, but so far nothing's come of it.
Galaxy Quest's journey to cult status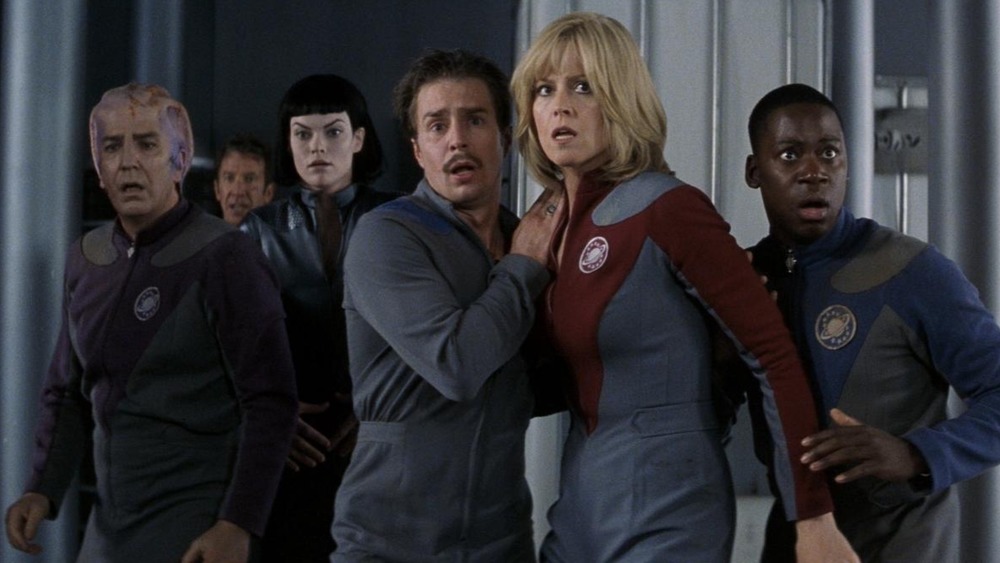 DreamWorks Pictures
Galaxy Quest quickly gained a devoted fan base, but along with that came Star Trek fans, who adopted the film as an honorary part of that universe. Galaxy Quest even earned seventh place on a list of best Star Trek films at a Star Trek convention in 2013, as reported by IGN. It beat movies like Star Trek: The Motion Picture and Star Trek Generations, which held the two spots after Galaxy Quest.
Many cast members from various Star Trek projects have spoken out about their love and appreciation for Galaxy Quest. Speaking with Times Online way back in 2007, Patrick Stewart, well-known for playing Captain Jean-Luc Picard on Star Trek: The Next Generation, said that he initially "didn't want to see the piss taken out of me by Alan Rickman and the rest." But he quickly relented and saw Galaxy Quest in theaters, saying "it was perfect, fantastic, one of my all-time favourites. They got it exactly right — that's how it was, and the ending was right at the heart of the spirit of Star Trek." In 2019, a real documentary was released called Never Surrender: A Galaxy Quest Documentary about the film's success and its status as a cult classic.
Looking back now, more than 20 years after Galaxy Quest was first released, the film still commands the same amount of reverence and love that it did years ago — perhaps even more. Whether you are a sci-fi fan or not, Galaxy Quest is a fantastic movie that is a must-see for all cinephiles.