The Cobra Kai Season 3 Scenes Ralph Macchio Drew From His Own Life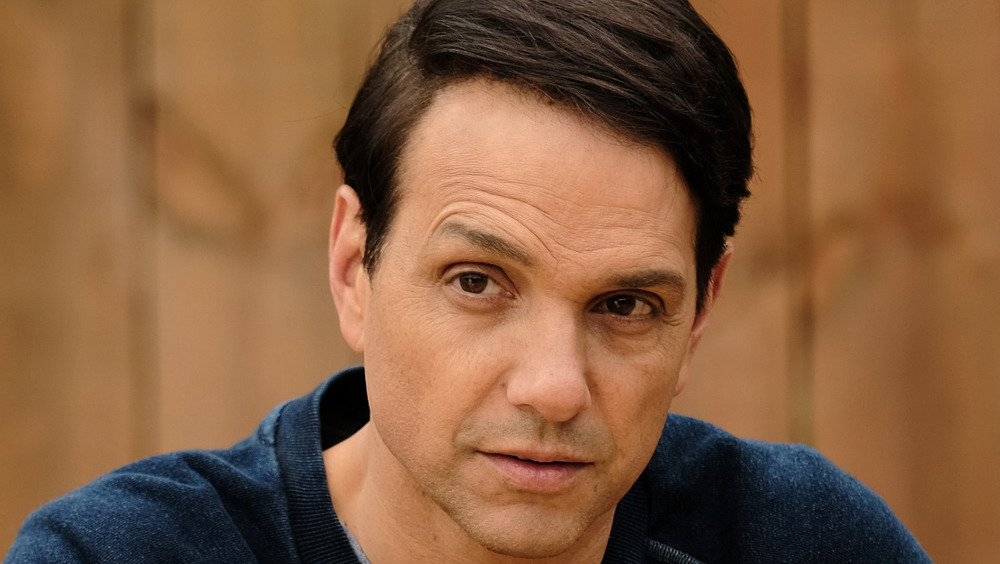 Guy D'Alema/Netflix
Sometimes as an actor, you land a role so far outside the realm of your experience that all you can do to get in that character's headspace is stretch yourself and hope that you land on an approach that rings true. Nobel Prize in Physics winner? Probably. Invincible flying superhero? Almost certainly. Serial killer? Hopefully.
On the other hand, sometimes you find one right in your wheelhouse. For Ralph Macchio, returning to the role of Daniel LaRusso decades later for the Netflix series Cobra Kai was one such opportunity to embrace the familiar in his craft. Was it playing a karate instructor? Not really. Unlike co-star William Zabka, Macchio's real-life karate skills are pretty limited. But father to a teenage girl, trying to help guide her through her worries and her fears? That was something he could handle. 
On Cobra Kai, the once and future Daniel-san finds himself playing his most famous character as, among other things, the father of a pair of children, just like Macchio. By the third season, his eldest, Samantha (Mary Mouser), has rekindled her interest in karate and begun training with Daniel and the students of the Miyagi-Do dojo. Or at least she had, before the school-wide fight between Cobra Kai and Miyagi-Do in the season 2 finale left her scarred, literally and figuratively, thanks to her nemesis, Cobra Kai bad girl Tory (Peyton List) and her spiked bracelet.
Ralph Macchio brings his experience as a parent to Cobra Kai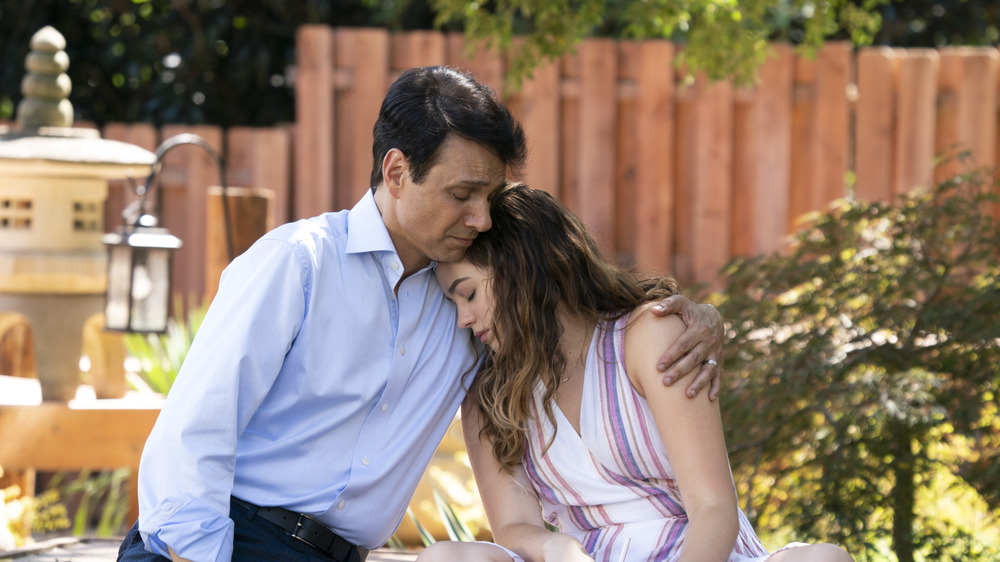 Tina Rowden/Netflix
After the fight Sam retreats into herself, struggling to process the alienation she feels as a result of her role in the fight, as well as the PTSD from her close brush with serious injury. Daniel helps guide her through her fear and anxiety, something that Macchio told Men's Health was akin to the conversations he's had with his own children during tough times over the course of their growing up.
"What's so nice about the scenes with Mary, especially this season where she's struggling with panic attacks and Daniel shares his own experience with her," Macchio said, "is I've had those conversations with my own daughter. So they came from a real place, and I hope that translates on-screen."
Macchio's real-life daughter is only a few years older than Mouser, and their shared dad says they became fast friends on the show's set. "It's wonderful to have that, my kids being friends with my fictitious kids," Macchio said. Seeing that bond develop between his actual daughter and his on-screen daughter could only help Macchio find the place he needed to be for the scenes between Daniel and Sam. Not that he needed it.