How James Gandolfini's Son Prepared To Play Young Tony Soprano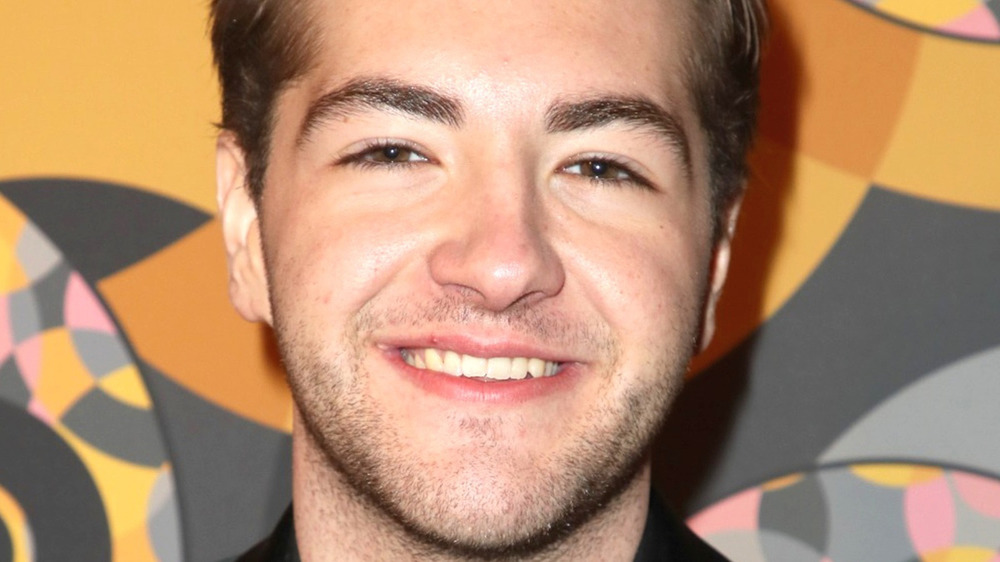 David Livingston/Getty Images
Crazy as it is to think, Game of Thrones, Watchmen, Westworld, Euphoria, and countless other modern shows that have flooded the cultural zeitgeist in recent years might never have found that success if not for one cold January day in 1999 when one fictional man woke up that morning and got himself a gun. The very first episode of The Sopranos, starring James Gandolfini as mafia boss Tony Soprano, was unleashed on the world and changed the face of television forever.
Over the course of six seasons and 86 episodes, Tony went to who knows how many therapy sessions and whacked an inhuman number of people who may or may not have had it coming, all while still somehow remaining an engaging, and endearing character. There's no question what made Tony Soprano such a beloved guy — even if he was a cold-blooded killer — and that's the performance of the late, great James Gandolfini. Now, 13 years after The Sopranos ended, a prequel film, The Many Saints of Newark, is set for an HBO Max debut, and Gandolfini's son, Michael, is taking on the role of a young Tony Soprano. This casting prompts a natural question: how do you step into your father's shoes and recreate one of the most iconic TV characters of all time?
Michael Gandolfini listened to the voice of Tony Soprano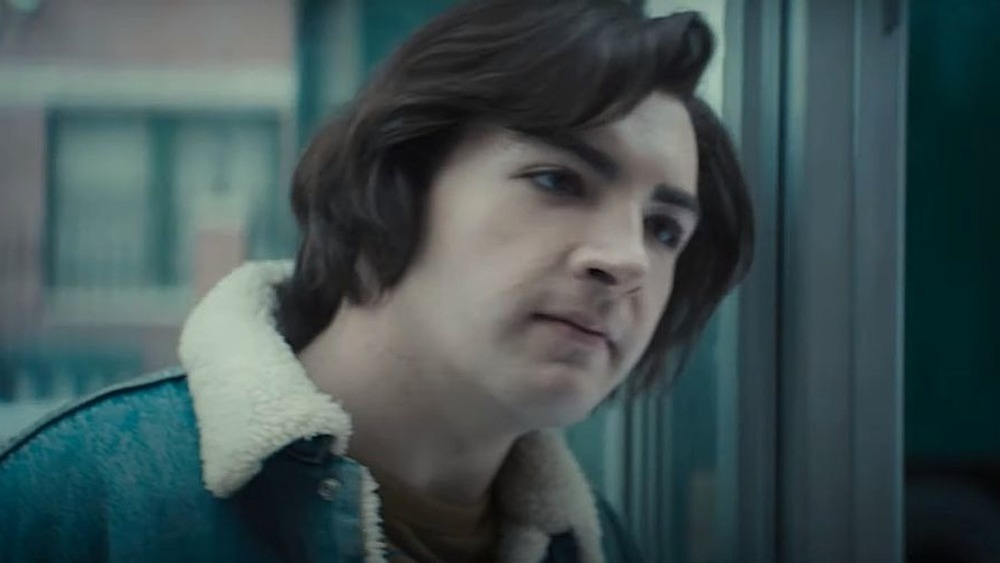 New Line Cinema/HBO Max
In an interview with Vanity Fair, Michael Gandolfini admits he never watched The Sopranos, at his father's behest. "My dad didn't want me to see Tony Soprano — the violence, the angry, the mean," he said. "I never knew Tony Soprano. I only knew my dad." The young Gandolfini wasn't into the idea of portraying Tony Soprano in The Many Saints of Newark when he first found out about it. After his manager pressed him to try out, he prepared by doing the very thing he hadn't done for decades before — he watched The Sopranos. Rather, he listened to the show. "It was really hard to watch my dad," says Gandolfini. "I recorded four hours of his monologues with Melfi and walked around New York with them constantly, constantly, constantly playing in my ear."
The work paid off and Michael Gandolfini was cast to play Tony Soprano. The Sopranos series creator David Chase — who also serves as writer and producer on The Many Saints of Newark — was the reason Michael Gandolfini chose to undertake the challenge. "I had this unspoken trust that David wasn't going to cast me if there was even a shred that this isn't going to work," he said. He was also effusive in his praise of the way Tony is being brought back. "The Tony Soprano we know has this beautiful vulnerability underneath and this rough exterior, but what if we flip that on its side and you watch a creative, hopeful, kind, curious kid get whittled down and formed into what he has to be?"
The Many Saints of Newark will stream on HBO Max beginning September 24, 2021.