The Steve Carell Political Comedy That's Taking Off On HBO Max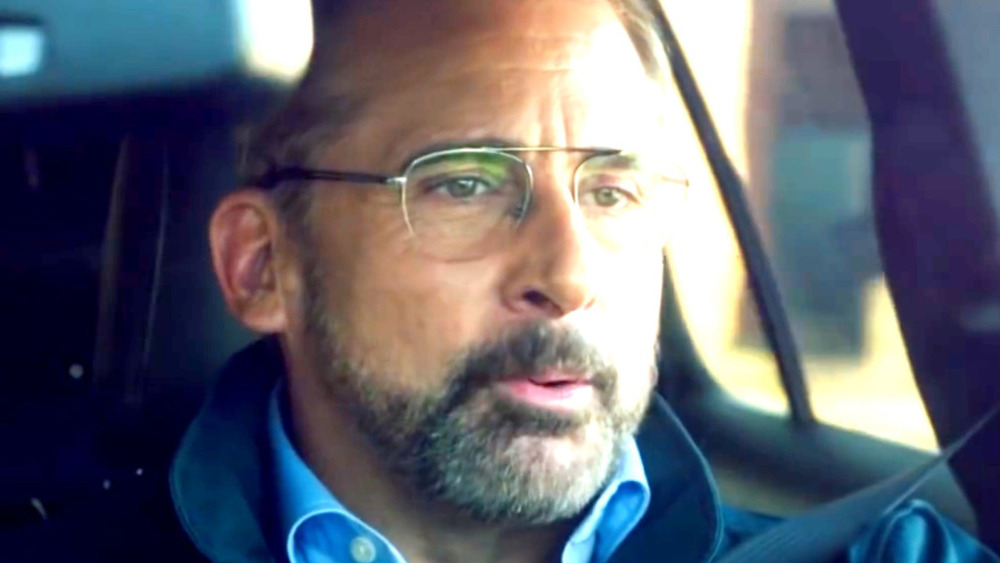 Focus Features
If you click a link and buy a product or service from a merchant, we may be paid an affiliate commission.
Among other things, Steve Carell is known to many as Michael Scott, his character on The Office, a role he inhabited for seven years, six of which earned him both Emmy and Golden Globe Nominations, and one of which earned him the Golden Globe for Best Performance by an Actor in a Television Series (via IMDb). The Office remains popular, recently finding new life on NBC's new streaming service Peacock. Carell's performances in the years since have gone beyond his penchant for comedic roles, spanning a variety genres. In the dramatic Foxcatcher, Carell starred as the real-life John du Pont, whose attempt at leading a wrestling team ended up in murder. His turn as Donald Rumsfeld in Vice was also lauded. In last year's Space Force, meanwhile, Carell returned to the role of sitcom star.
In 2020, Carrell starred in Irresistible — directed by fellow Daily Show alum Jon Stewart — which was released on June 26. However, prior to the COVID-19 pandemic, the film was slated for a May 2020 release in theaters (via Deadline). Its mid-pandemic release ultimately resulted in the film being made available to stream immediately upon its release. On February 6, Irresistible joined the growing list of movies available on HBO Max.
Irresistible is a comedy about recent politics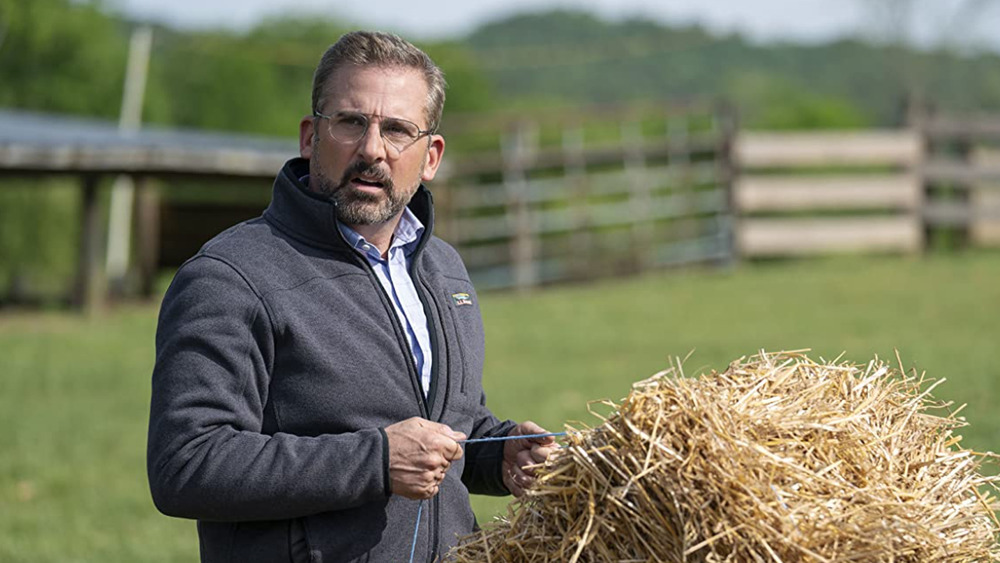 Focus Features
In Irresistible, a political comedy, Carell plays Gary Zimmer, a campaign consultant whose past clients include various Democratic Party candidates. In the film he lends his services to a military veteran running for mayor in the small, fictional town of Deerlaken, Wisconsin. Just as he did in front of the camera on The Daily Show, Stewart injects an authorial voice into the film from the director's chair. Zimmer's involvement in a small town mayoral election is predicated on the fact that he was unhappy with the results of the 2016 presidential election, which were the same in the film as they were in real life. Zimmer hopes that the election of a Democrat in a small Wisconsin town will help push the region toward a Democratic presidential candidate gaining headway in the Midwest.
While a Jon Stewart and Steve Carell vehicle is destined to draw eyeballs, critical opinions of the film have been mixed. Its Rotten Tomatoes score currently sits at 40%, though it enjoys an audience score of 66%. Now that the 2020 presidential election has concluded, Stewart's film, notably released in the midst of election season, may have lost some of its edge, though it's clear the veteran funny man himself has not. Be sure to check it out on HBO Max.