Norway's University Of Agder Shares Hilarious Response To Will Ferrell's Super Bowl Ad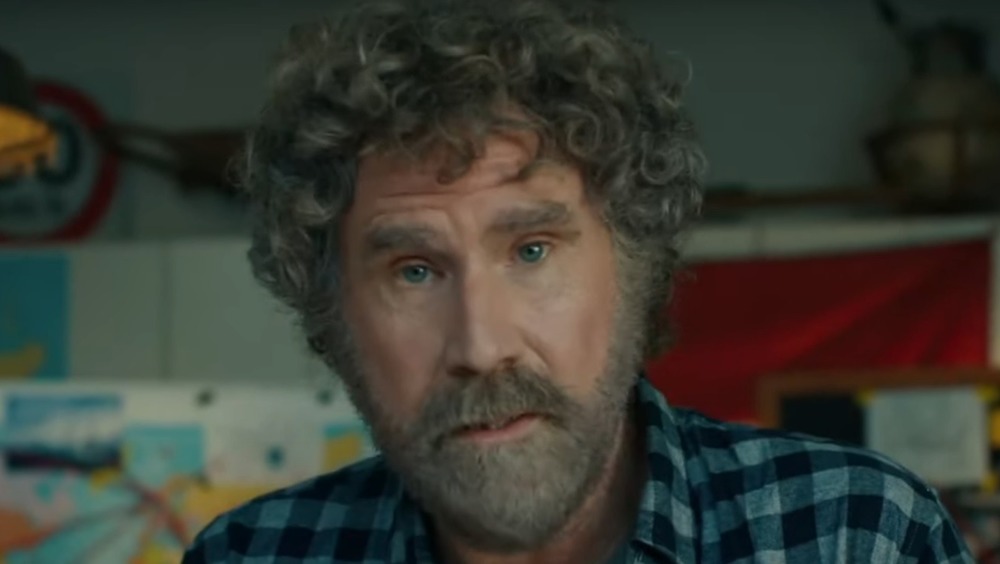 General Motors
There were lots of wild and wacky Super Bowl commercials this year — from Bud Light's apocalyptic short film advertising Lemonade Hard Seltzer to T-Mobile's fictionalized account of the courtship of Gwen Stefani and Blake Shelton. But none were as delightfully absurd as General Motors' spot for its upcoming fleet of electric vehicles.
The ad shows Will Ferrell becoming enraged at the knowledge that Norway is beating the U.S. in sales of electric vehicles. After inexplicably recruiting Kenan Thompson and Awkwafina, whose vocal talents also appeared in a Super Bowl teaser for Raya and the Last Dragon, Ferrell heads to the Scandinavian country to give its citizens a piece of his mind for doing a better job of prioritizing clean and efficient motor vehicle technology than the U.S.
Depending on how you view the ad, it's either a tongue-in-cheek look at or an obnoxious ode to American exceptionalism. At least one group of Norwegians, the staff at the University of Adger, known for its work on electric vehicle technology, found enough humor in the ad to issue a hilarious rebuttal.
In the two-minute spot, the university's Rector (President) Sunniva Whittaker issues a sardonic apology: "We want to maintain a strong and sound relationship with the United States. And, of course, we shouldn't have become the leading country in the world when it comes to electrical vehicles without checking with you first."
Then, through a series of clever gags, Whittaker and her compatriots work in a series of back-door brags about all the other areas in which Norway is beating the U.S.
The response video highlights Norway's many enviable accomplishments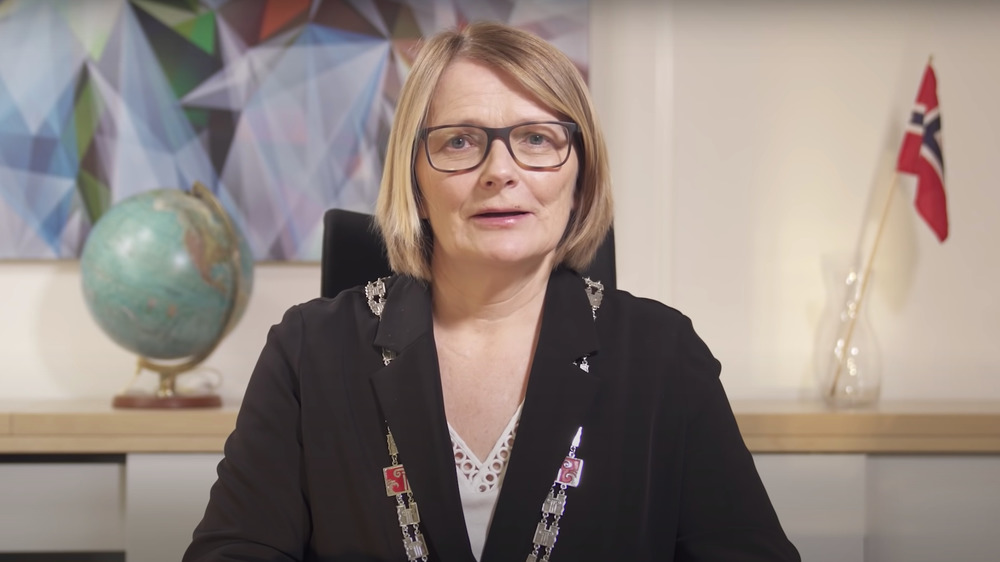 University of Agder (Universitetet i Agder) / YouTube
The ad begins with Whittaker finishing watching Ferrell's Super Bowl commercial and frantically calling a colleague over to strategize their response. She declares, "We have to make a public apology, and we have to get rid of anything else that might make Will envious in any way."
For the rest of the ad, Whittaker's apology is interspersed with scenes of her trying to hide evidence of the various facets of Norwegian life that would make Ferrell — and other Americans — boil over into bitter jealousy. She trains an exchange student to say the phrase "I pay tuition," even though attending university is free in Norway, even for international students, and slaps "GAS" stickers over license plates that indicate the vehicle is electric.
Whittaker also takes down posters advertising the relatively high degree of trust Norwegians have in their government, the country's universal healthcare system, and their robust social safety net. During Whittaker's apology, one student interrupts to invite her to the opening of a groundbreaking electric vehicle battery recycling plant. Another students interrupts by FaceTiming Whittaker to say goodbye as she heads off on her one year of fully-paid maternity leave.
After the pregnant student bids farewell, she gets on a pair of skis and zips away, saying, "Sorry (not sorry)!" That phrase perfectly sums of the sentiments of the response ad, which has a blast poking fun at Ferrell's performative anger at not being the best in the world (or at least better than Norway).