The Ed Helms Comedy Flop That's Getting A Second Chance On HBO Max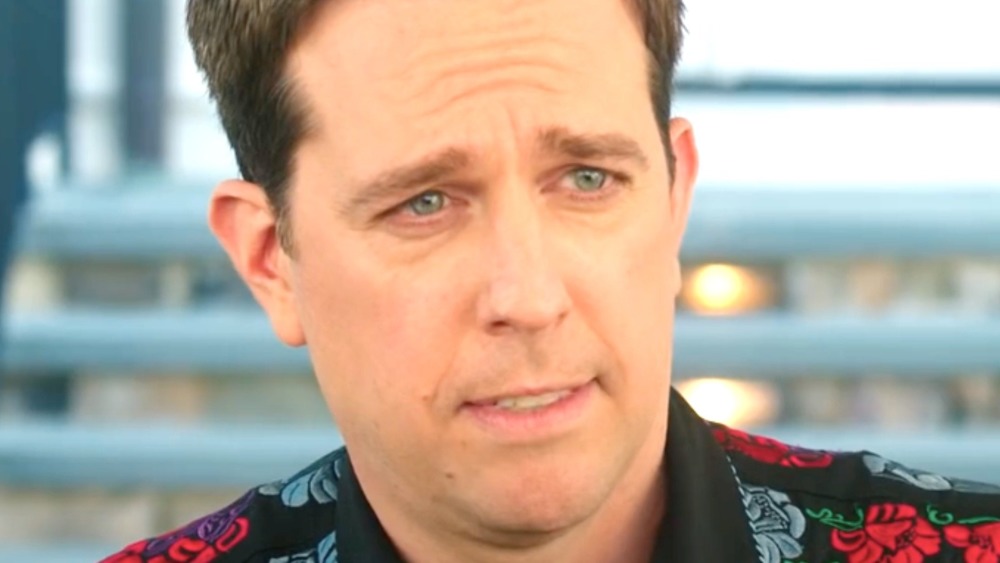 Warner Bros.
Ed Helms, an actor most well known for starring in The Hangover trilogy and playing Andy Bernard on The Office, has been a staple of the comedy genre for years. While his offerings have been a bit inconsistent over his long career, there's no denying the man's comedic skills. Recently, he's even begun to venture into dramas and voice work, portraying Joseph Gargan in the period drama Chappaquiddick and lending his voice to Captain Underpants: The First Epic Movie and BoJack Horseman. 
Considering how long he's been acting, there are bound to be a few of his past movies and television roles that even fans have missed. One movie in particular, a 2015 comedy featuring Helms alongside another comedy legend, Christina Applegate, is getting a new lease on life thanks HBO Max. Streaming services are consistently bringing older, lesser-known movies to newer and broader audiences, and this is one film that could definitely benefit from a second opinion. It flopped on release and was universally panned by viewers and critics alike, earning a 27% rotten score on Rotten Tomatoes.
But Helms' Vacation is finding a new audience in 2021, and perhaps there's a good reason for that other than streaming availability.
Ed Helms stars in 2015's Vacation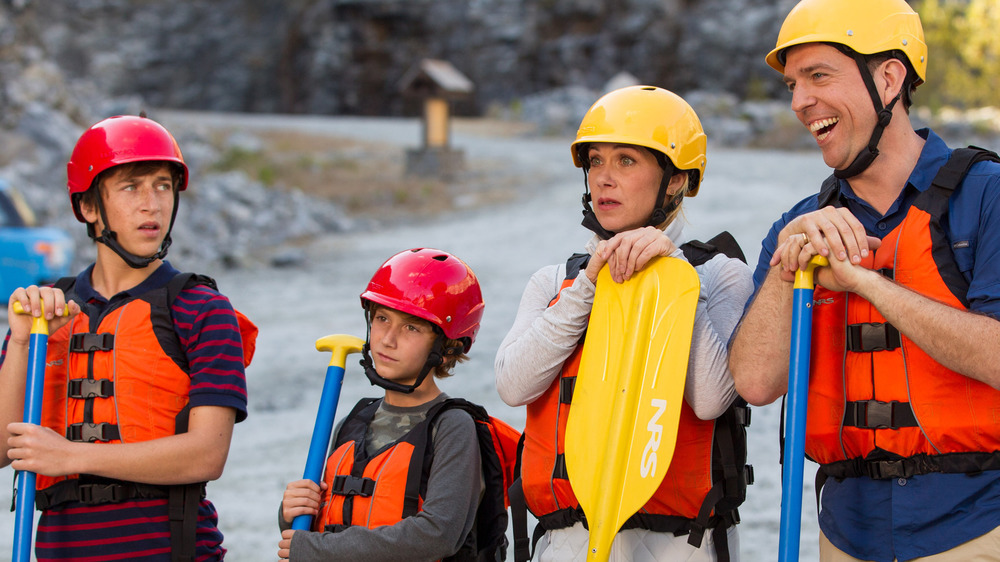 Warner Bros.
Although it doesn't have the name in the title like previous installments, Vacation is actually the fifth film of the National Lampoon's Vacation series. Starring Helms and Applegate as Rusty and Debbie Griswold, the movie follows the couple as they take their sons James (Skyler Gisondo) and Kevin (Steele Stebbins) on a road trip to an amusement park called "Walley World." Rusty dreams of reliving the fun family vacations of his own childhood — as the Griswold family went on the same trip in the first film, 1983's National Lampoon's Vacation. Of course, it's not as easy as it sounds.
The road trip starts off well, but quickly goes downhill. In Memphis, Debbie's rebellious college past comes back to bite her, while the Arkansas leg leads to the family being robbed of their luggage and cash. Thankfully, they are able to stop in Texas, where Rusty's sister Audrey (Leslie Mann) and her husband Stone (Chris Hemsworth) help them out. Though they continue to face crazier and crazier obstacles, the Griswolds eventually make it to Walley World, but only after visiting Rusty's parents (Chevy Chase and Beverly D'Angelo) in San Francisco.
If you are a fan of crazy comedies like Helms' other films The Hangover and We're the Millers, you'll definitely enjoy Vacation. It's a fun, easy-to-watch movie that will take your mind off any daily troubles. This movie works as a standalone story, but there are plenty of little callbacks and connections to the series to satisfy long-time fans, as well.
Check it out on HBO Max.