Netflix's Newest Book-To-Screen Adaptation Will Have You Hyped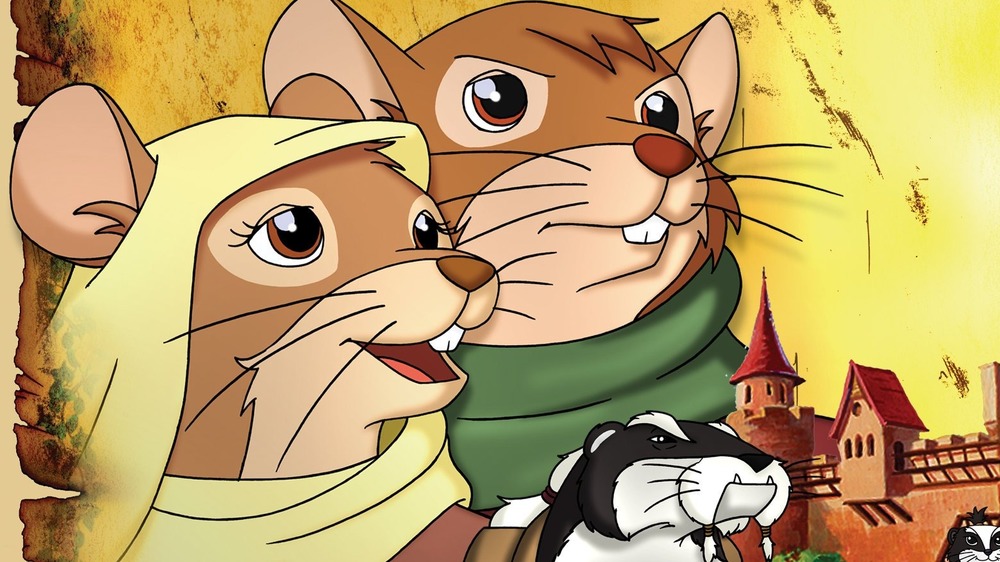 Teletoon
Fans of the Redwall book series penned by Brian Jacques received exciting news on Wednesday with the announcement that Netflix has purchased the rights to adapt the children's fantasy series for its streaming platform. According to Deadline, Netflix has begun plans for an animated feature as well as a continuing series based on the beloved books. The feature film will reportedly be written by Patrick McHale, creator of the limited Cartoon Network series Over the Garden Wall.
The Redwall book series takes place in a medieval universe featuring anthropomorphic animal heroes, and includes notable characters like fan-favorite Martin the Warrior. Most of the animals are peaceful woodland creatures like mice, squirrels, and birds, who must contend against more predatory creatures such as rats and weasels. Many of the books take place at Redwall Abbey, a peaceful territory located in Mossflower Woods. Oftentimes the citizens of Redwall Abbey find themselves under threat from outside evils, and are forced to fight to keep their home safe. 
Just how much of the original Redwall story will make it into the adaptation at this point is unknown, but with 22 novels and two picture books published, there's plenty of source material for McHale to draw from.
Fans react to news of a Redwall adaptation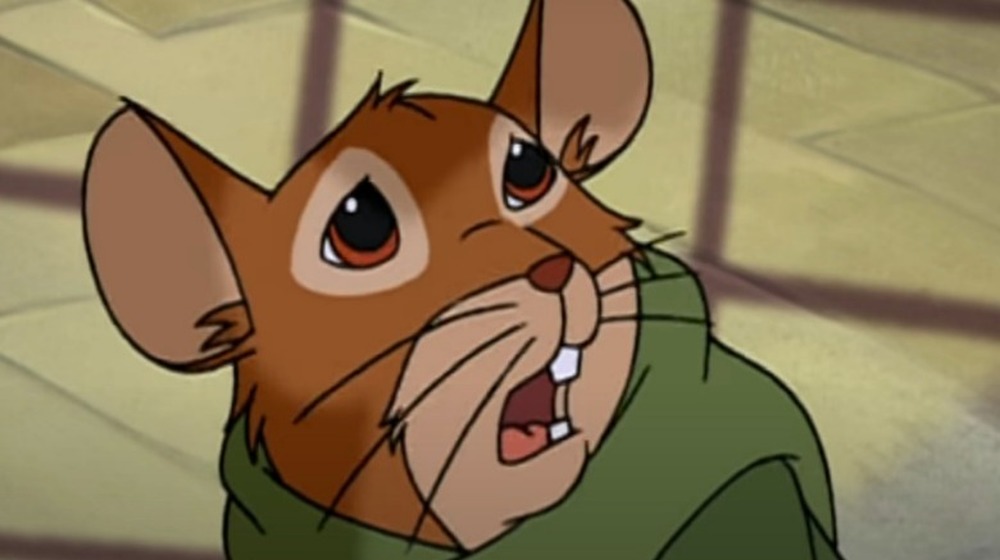 Teletoon
Since the news of Netflix's Redwall adaptation reached the public, social media has been abuzz with reactions from fans of the books. Many posted their excitement for the series on Twitter, calling the books a "treasure trove" and fondly recalling their adolescent experiences with the material. Others were thrilled to hear that McHale would be involved; his prior animated fantasy show Over the Garden Wall apparently has a devoted following.
Others, although happy to hear about the new upcoming series, were quick to defend the original Canadian Redwall series, which was released in 1999 and still stands as the definitive adaptation among a large subsection of the fandom. Some fan reactions were even more cynical about the move by Netflix, articulating some potentially warranted fears that the series would be canceled after just one season, as was the case with another of Netflix's beloved '80s fantasy updates, The Dark Crystal: Age of Resistance. However, the main verdict on Twitter seems to be that people have high hopes for the new series, and it seems that the owner of Jacques' intellectual property feels the same.
"Brian [Jacques] would have been very happy to see that Netflix shares his joy and desire to bring his stories to life as a new universe of films, series and potentially much more for audiences of all ages to enjoy," said Alan Ingram, a representative from The Redwall Abbey Company.
We'll keep you posted with more news about the project as it becomes available.