Spider-Man: Homecoming Will Reportedly Upgrade Spider Suit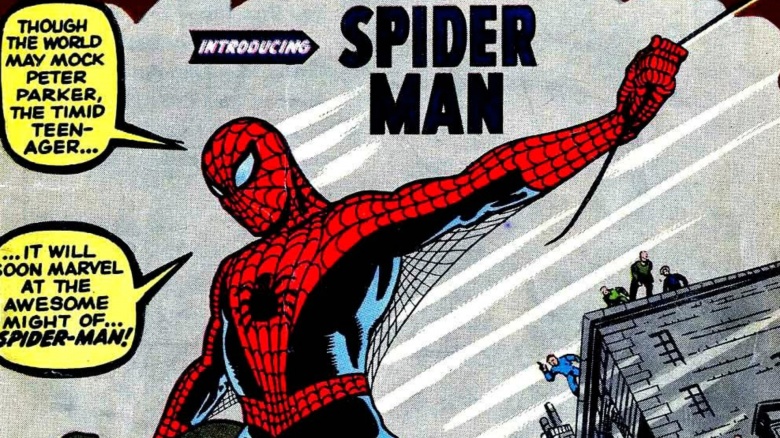 Spider-Man has rocked a lot of different looks over the years, but he'll reportedly get a new (but also classic) addition to his suit in Spider-Man: Homecoming.
Fans at the CCXP Comic-Con Convention in Brazil were treated to an early look at footage from the flick, and Marvel Digital Media vice president Ryan Pengos was among them. He tweeted a revealing piece of information about Spidey's new suit.
"The Spider-Man: Homecoming footage was short but awesome. Starts from Spidey's POV, talking with Happy Hogan (Jon Favreau). There's a case from Tony Stark with an 'upgrade' for Spidey. Then we see Spidey leap off a building, open his arms, web wings... That classic underarm webbing look was just so rad."
Early Spider-Man comics featured the "web wings" prominently, but they gradually became smaller and removed altogether in the recent movie adaptations. But it makes sense that Stark would bring them back now. Spider-Man (Tom Holland) will face off against Vulture (Michael Keaton) in the flick, and he'll likely take the fight high above the ground.
Spider-Man: Homecoming arrives in theaters July 7, 2017. Meanwhile, check out the insane history of Spider-Man.