Here's Why Stuart St. John From Taken 3 Looks So Familiar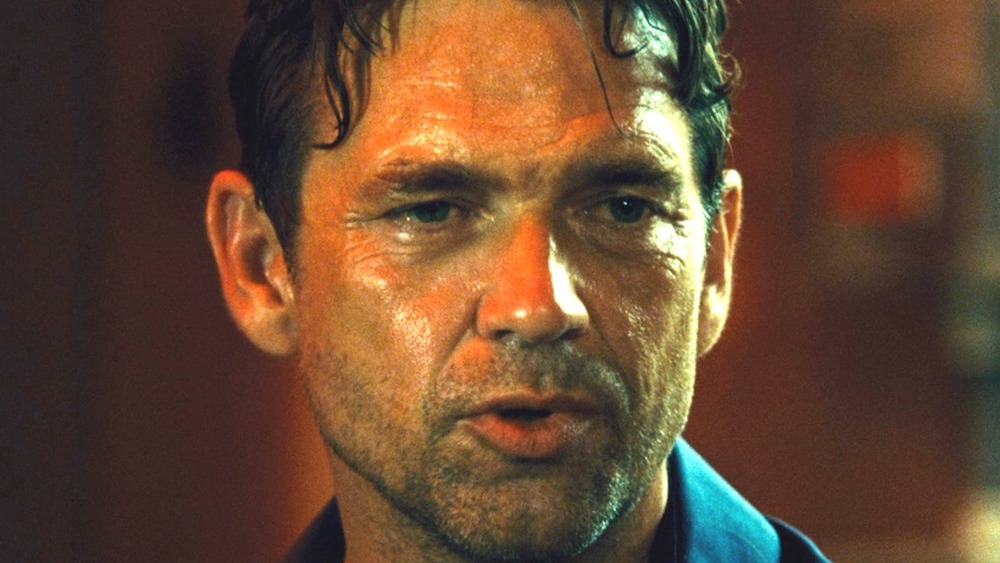 20th Century
The Taken franchise shows that you need to be very careful when you're messing with Liam Neeson. The first film lives up to its name pretty well by having Bryan Mills' (Neeson) daughter taken by human traffickers. The follow-up flips the script, by having Mills and his ex-wife, Lenore (Famke Janssen), being the ones who are taken, and it's up to his daughter to rescue them. 
The third film doesn't really have anyone getting taken, but by this point in the franchise, people are just tuning in to watch Neeson's character kick butt. That's precisely what he does as his ex-wife's new husband, Stuart St. John (Dougray Scott), frames him for murder, forcing him to go on the run to try to clear his name. 
Stuart is a formidable villain for Bryan Mills to go up against for the third (and likely final) outing in the franchise, so it makes sense they'd bring in the big guns by having an actor as accomplished as Dougray Scott come in for the role. By looking at Scott's resume, it's easy to see how he'd have the action acumen to come into this franchise. Here are some of the other high-octane movies he's been in over the years.
Dougray Scott went toe-to-toe with Tom Cruise in Mission: Impossible 2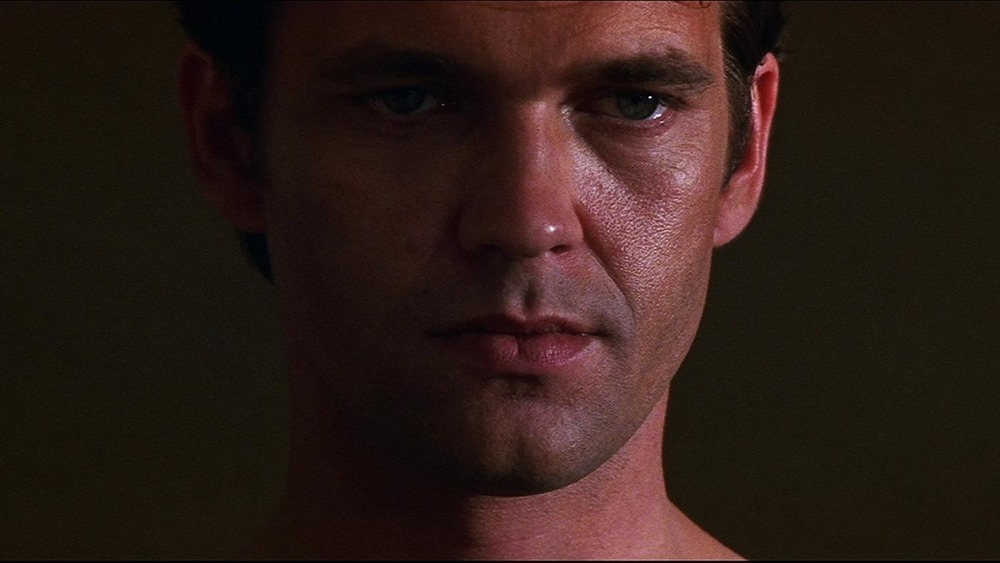 Paramount Pictures
Taken 3 wasn't the first time Dougray Scott had the chance to test his strength against an action movie hero. One of his earliest film roles was Sean Ambrose in Mission: Impossible 2. For this sequel, Ethan Hunt (Tom Cruise) tracks down the defected IMF agent, Sean, who has come into possession of a deadly biological weapon with the plan of starting a pandemic and killing countless people. Scott's performance was a one-and-done type deal for the franchise, but it proved to be a fruitful one. Mission: Impossible 2 went on to become the highest-grossing film worldwide in 2000, with a take of over $546 million. 
However, playing the villainous Sean Ambrose came at a price. Scott was originally cast to play Wolverine in 2000's X-Men, in what would have made for a heck of a one-two punch at the box office. Unfortunately for Scott, production issues forced M:I2 to push back filming, so he had to drop out of the superhero flick. The part ended up going to Hugh Jackman, and the rest is blockbuster history.
It's interesting to think of how the careers of both Dougray Scott and Hugh Jackman would have been vastly different if the former was able to take the part of Wolverine. Would Scott have gone on to have a rivalry with Deadpool? Would Jackman have ever had the chance to show the world what a phenomenal singer he is in The Greatest Showman? Only the people in an alternate universe know the answer to that question, but Scott hasn't done too badly for himself over the years.
Dougray Scott went on to star in one of the first Netflix original series — Hemlock Grove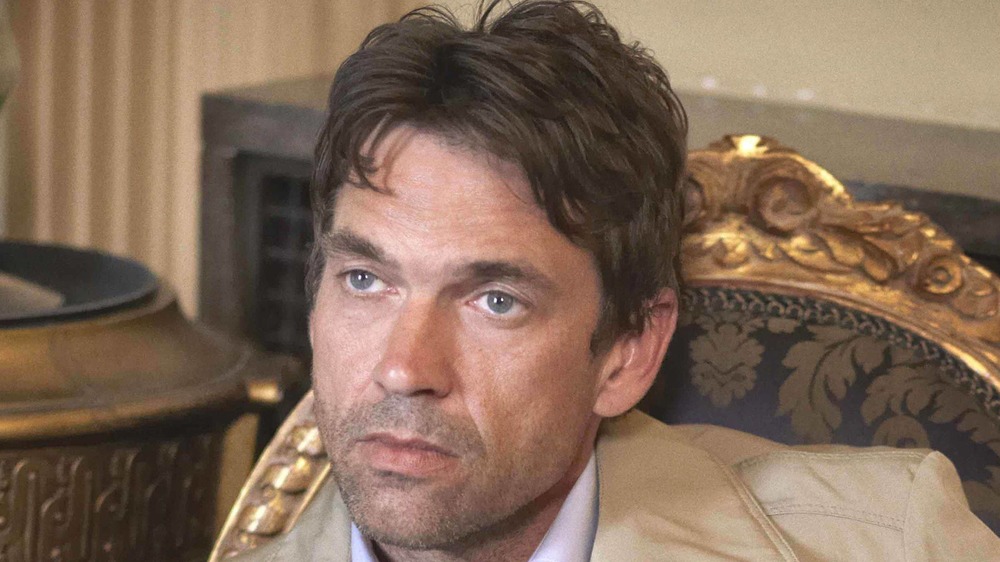 Netflix
Dougray Scott has gotten regular work in movies and TV shows alike over the years since his breakout role in the Mission: Impossible franchise, appearing in a wide range of projects like Hitman and My Week With Marilyn, but one of his biggest roles to date has been on the Netflix horror series, Hemlock Grove. 
The show — which, back in 2013, was one of the first Netflix originals ever produced — follows the fate of a bizarre Pennsylvanian town, Hemlock Grove, filled with secrets and ghastly murders. Scott plays Dr. Norman Godfrey, the psychiatrist at Hemlock Acres who finds himself in a sticky situation when he begins an affair with his brother's wife, Olivia (Scott's Taken 3 co-star Famke Janssen). He later discovers she's a vampiric being known as an Upir, and after his failed attempt to kill her, she turns the tables and rips his heart out instead.
Most recently, Dougray Scott can be seen as Jacob Kane on Batwoman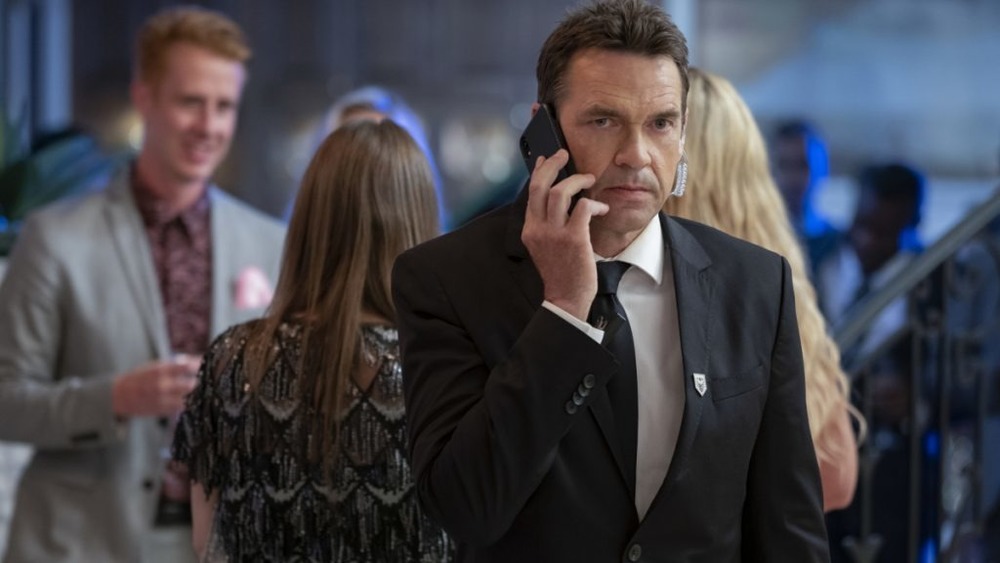 The CW
Dougray Scott may have lost his chance to join the X-Men all those years ago, but he received another opportunity to star in a comic book property with The CW's Batwoman. In the latest addition to the network's famed Arrowverse, Scott portrays Jacob Kane, the father of Batwoman herself, Kate Kane (Ruby Rose). It provides for an intriguing dynamic since Jacob wants to rid Gotham of crime on his own terms, and essentially make the Bat-family obsolete, often putting him unknowingly at odds with his own daughter. 
Ruby Rose eventually quit the Batwoman role, forcing someone else to become a Dark Knight, but Kate's father is still around to pick up the pieces. On season 2 of the series, he is shown to be on a quest to figure out what exactly happened to his daughter. It's a role Scott really gets to dig his teeth into, as he explained to Collider: "He's a fascinating character to get to play because you have the dad, but you also have the commander who's very militaristic. He's a product of his upbringing. He's great fun to play."