The Surprising Way Yellowstone's Gil Birmingham Got His Big Break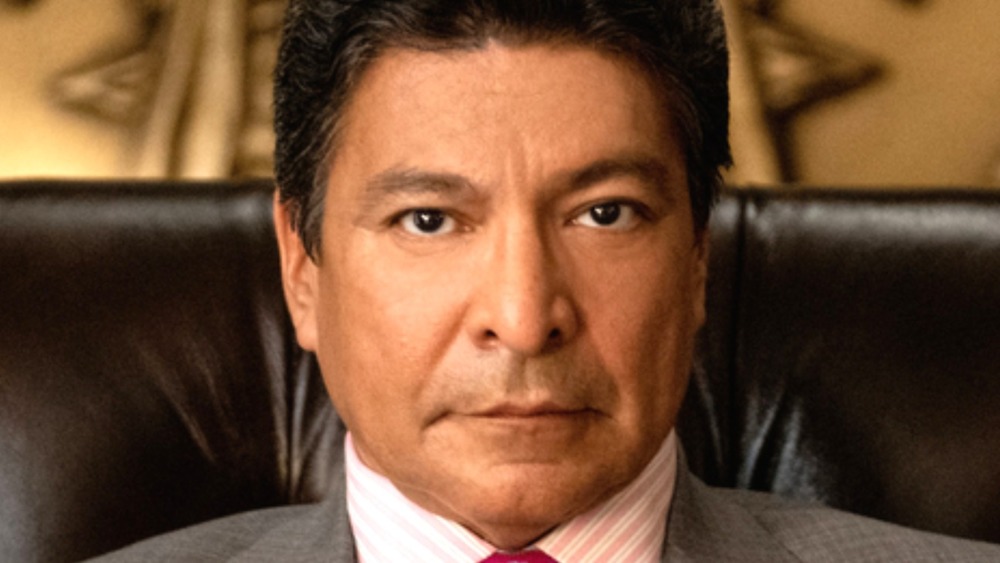 Paramount Network
Chief Thomas Rainwater is one of Yellowstone's most fascinating characters, and that's thanks in large part to seasoned actor Gil Birmingham. Over the years, Birmingham has starred in everything from Twilight to Unbreakable Kimmy Schmidt, but he almost wasn't an actor at all. In fact, he originally worked as a petrochemical engineer, before bodybuilding led to a surprising offer that changed his career trajectory entirely.
Birmingham's big break came when he was scouted for a Diana Ross music video. That's right, the man Yellowstone fans know as Chief Thomas Rainwater first appeared onscreen alongside the iconic Ross in her 1982 music video for "Muscles." As far as big breaks go, you have to admit that one is pretty spectacular.
In a 2016 interview with The Independent Critic, Birmingham shared how his bodybuilder's physique inadvertently led to him pursuing acting after being cast in Ross' music video. "It was never something I anticipated or thought about," he said of his big Hollywood break. "I played music from the time I was a kid. My fantasy was to be a rock star. Really, more than anything, music is still near and dear to my heart. I couldn't do the engineering anymore. I wanted to explore this aesthetic world of body-building. Then, I got tapped by a producer who came to the gym and asked me to be part of this video for Diana Ross. I thought 'Diana Ross, that sounds fun! What? I'm mostly naked?'"
Indeed, Birmingham is mostly naked in the classic '80s video, but his role as beefy backup for Ross soon led to a busy acting career.
Since his unique break into the industry, Gil Birmingham has focused on playing a variety of Native American characters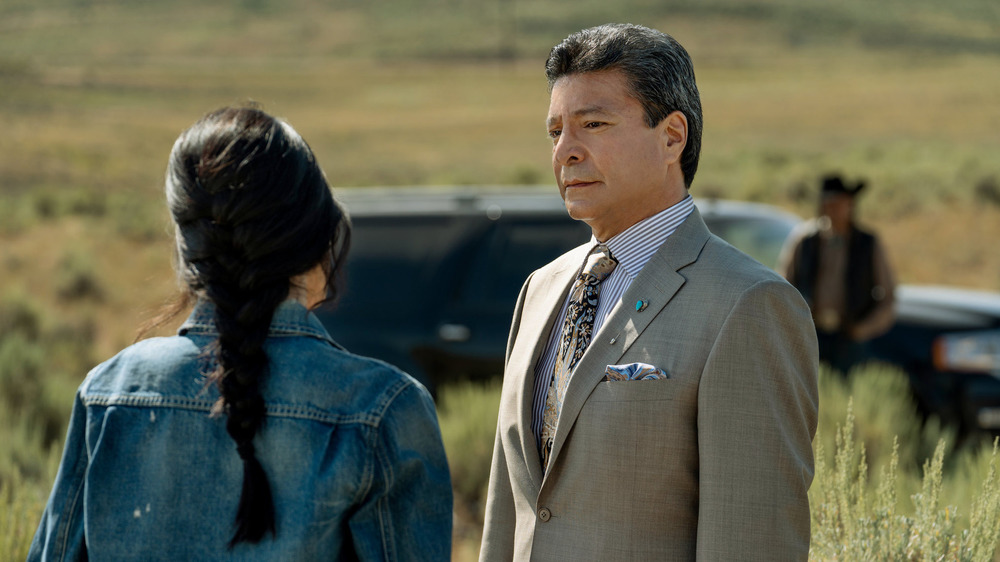 Paramount Network
As a Native American, Birmingham is always conscious of representation, and in an interview with KGET, he opened up about what matters the most to him when he's considering taking on a new role. "I don't judge anyone who is trying to break into the business. In the beginning all you want to do is work. At the start, I did a bunch of period pieces and that usually was all that was available," he explained. "It isn't that some of them weren't great but we were missing the boat on representing contemporary characters in a culture that is still here. That was a big goal for me — to align myself with roles that were more contemporary."
Playing Thomas on Yellowstone has pushed his goal forward in a major way. Not only is it a contemporary role, it's also one that allows him to defy Hollywood stereotypes surrounding Native Americans.
"I couldn't be happier that there's a Native American that's portrayed in an educated and powerful way. That's more realistic of what our community does have to offer," Birmingham said.
From appearing on shows like Veronica Mars and House of Cards to taking on the multilayered role of Thomas Rainwater on Yellowstone, Birmingham has built his career around defying expectations and moving the needle forward for the Native American community onscreen. And to think, his groundbreaking career may have never happened had he never developed an interest in bodybuilding.