Rick And Morty's Co-Creator Is Making Another Animated Series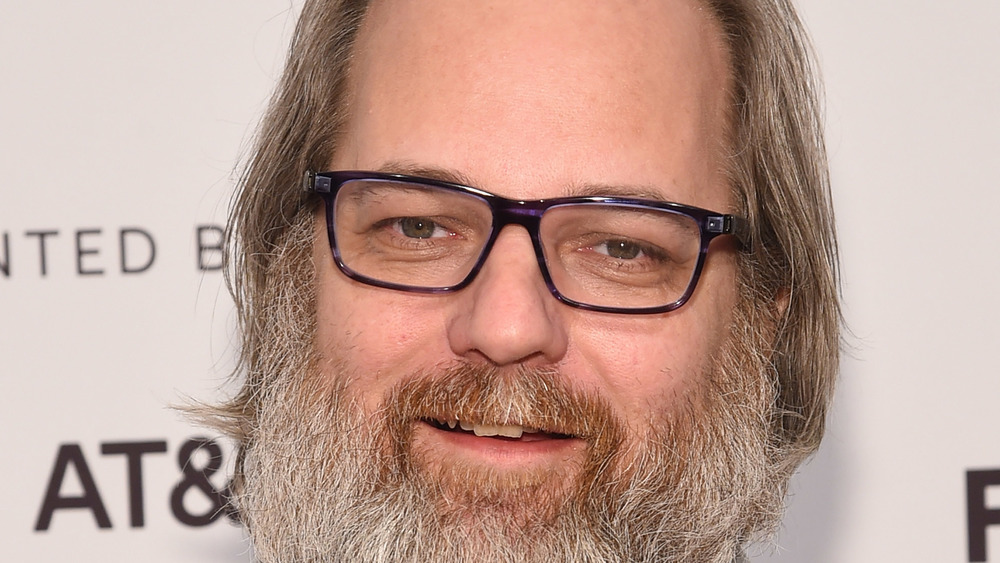 Jamie Mccarthy/Getty Images
Fox said "show me what you got" to Dan Harmon, and he delivered. The broadcast network has ordered a new animated comedy series from the Rick and Morty co-creator, according to a press release shared with Looper.
The series order means a Dan Harmon animated series will share a network with The Simpsons and Family Guy, the two most successful animated broadcast comedies, as Fox continues its push into animated programming and tries to settle on its new identity under Disney ownership.
The as-yet-untitled series will be set in ancient Greece. The series is described as following a "flawed family of humans, gods, and monsters that tries to run one of the world's first cities without killing each other." So not drastically different thematic territory from Rick and Morty, which is about a very flawed family of humans, one of whom thinks of himself as a god but is more like a monster.
"Leave it to Dan Harmon to turn the mythos of early Greek civilization into remarkably sharp commentary on today's politics, celebrity and pop culture," Fox Entertainment boss Michael Thorn said in a statement, per Variety. "This project is an incredibly irreverent family comedy as told by one of the town's most inventive storytellers. We are proud to be partnered with Dan on this series, which strengthens our hold on the animation space and, as we continue to build Fox Entertainment, marks an important first step for us with our first fully owned scripted property."
This is Dan Harmon's new quest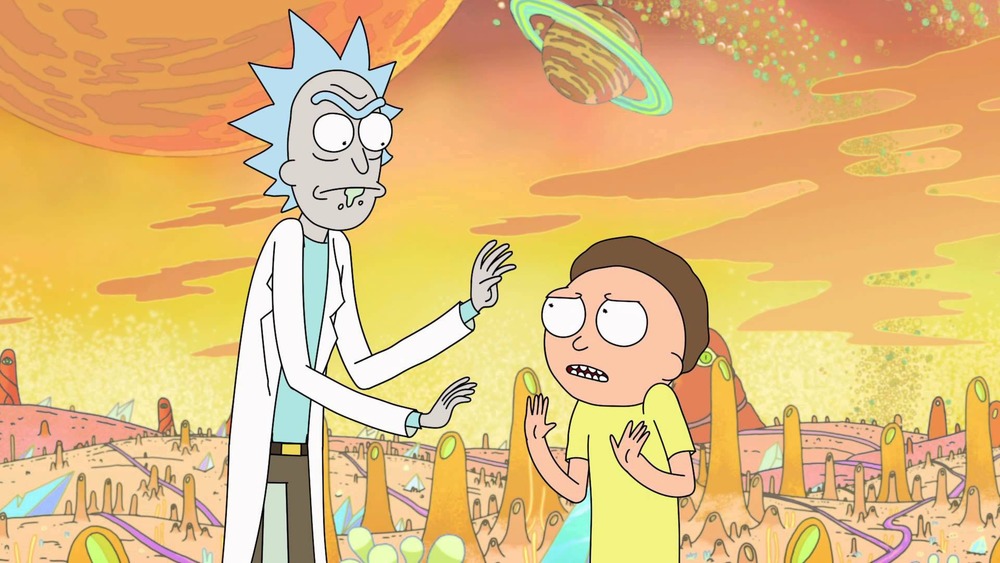 Adult Swim
Dan Harmon is best known as a co-creator and executive producer of Rick and Morty, the hit Adult Swim series that won the Emmy for Outstanding Animated Series in 2018 and 2020. In 2017, it was the No. 1 comedy on TV among millennial viewers, according to Vulture. The most recent season, the show's fourth, aired between November 2019 and May 2020, and a fifth season is in the works. In 2018, Harmon and co-creator Justin Roiland contracted to make 70 more episodes over an unspecified number of seasons and years. The structure of the deal allows them the freedom to work on other projects, like this new show and Roiland's Hulu series Solar Opposites, while also hopefully minimizing the gaps between Rick and Morty seasons, per Polygon.
Harmon is also the creator of the beloved NBC sitcom Community, which ran for six seasons (with one of those seasons streaming on Yahoo! Screen) between 2009 and 2015. He also executive-produced Charlie Kaufman's stop-motion film Anomalisa through his Starburns Industries production company and punched up the script for Doctor Strange, though most of the jokes he wrote were cut from the movie.
According to Fox, voice casting for the ancient Greece show is currently underway, and the cast will be announced in the coming months.