The Real Reason Jon Stewart Decided To Make Irresistible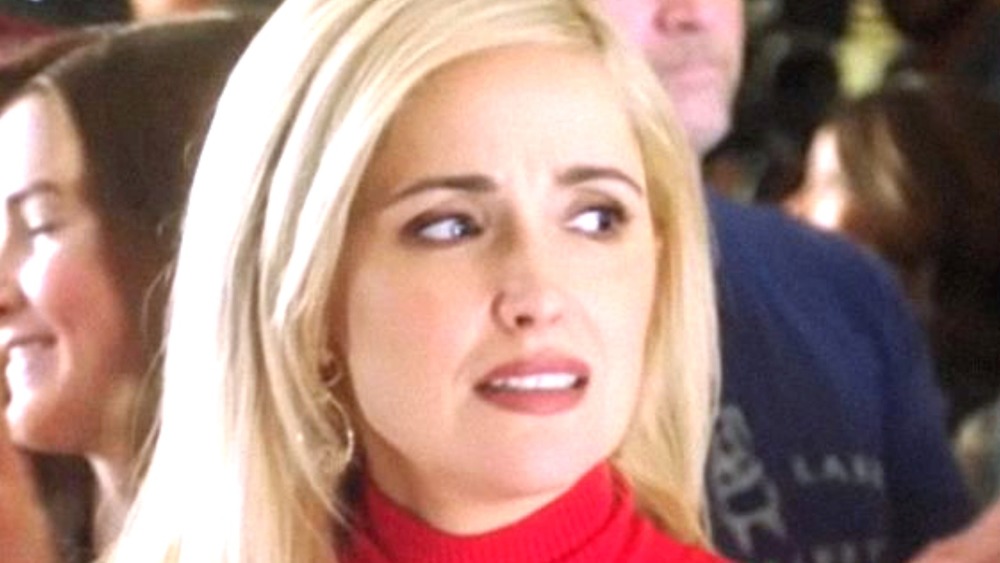 Focus Features
These days, it seems like every late night talk show host has to keep a finger on the pulse of politics. For years now, so many opening night monologues have been spent recapping what craziness happened at the White House, that it's hard to imagine there was a time when these kinds of shows pretty much only focused on silly jokes and cute animals. That all changed when Jon Stewart got in the driver's seat of The Daily Show, and changed the world of late night forever. 
Stewart may have passed the torch to Trevor Noah, but his impact on entertainment can't be overstated. In addition to launching the careers of other late night hosts like John Oliver and Samantha Bee, Stewart also found a way to make the often tedious world of politics accessible and engaging. While he may not show up on your television screen every single evening, like in years past, he's still finding a way to deliver scathing political satire everyone can enjoy. 
Stewart briefly came back to the limelight in 2020 for the political comedy, Irresistible, which he wrote, directed, and produced. As expected, it's an incredibly topical film about a Democratic campaign consultant, Gary Zimmer (Stewart's old Daily Show correspondent Steve Carell) who, devastated in the aftermath of the 2016 presidential election, decides to help a small-town mayoral candidate win in his town. Stewart went on the record about why he felt it was important to release this film now. 
Jon Stewart wanted to deliver a political message in a 'Trojan horse' kind of film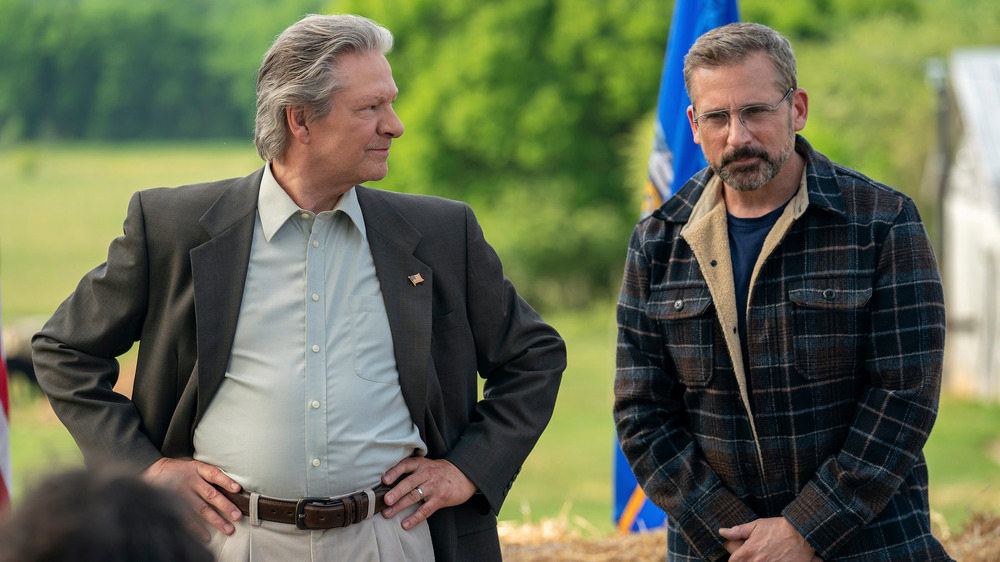 Focus Features
If there's one thing to be learned from all those years of Jon Stewart on The Daily Show, it's that nothing quite grinds his gears like corruption in politics. This subject comes up in Stewart's interview with Screen Rant, in promotion for Irresistible, and when asked about why he wanted to make a movie that explores money in politics, Stewart first answers somewhat facetiously, "I realized that there was a real hole in the marketplace; that nobody had done an R-rated, raunchy campaign finance reform movie. So I thought I could fill that. I could jump in on that."
Much like a Daily Show bit, Stewart starts with a joke and then gets serious: "I was trying to think about it in a way... I've been dealing for so long on The Daily Show with the day-to-day of the system, and you get caught up in the kind of redundancy of that cycle. I wanted to see if stepping back and looking at it from a macro view could maybe give some insight into how we get the corrupted results that we end up getting." 
It's an understandable approach. In today's political climate, there are breaking news stories every day, to the point where they all tend to blend together. But when making a movie, you need to be able to deliver a cohesive message that can be applicable years down the road. Money in politics and its subsequent impact on the electoral college is a serious issue, and that's what Stewart wanted to focus on here. 
Having a good message is one thing, but it's another to get people to actually listen. That's why Stewart goes on to explain, "The thought is to create kind of a Trojan horse. The movie is a Trojan horse — you kind of present it as one thing, and hopefully there's a little surprise in it that makes you realize, 'Oh, we've actually been [doing this].' You want people to feel the frustration and the nuttiness of this system, so that when you reveal it, you can step back and go, 'Yeah, why do we accept that? Why do we accept that this is something that could actually have happened?'"
If you've missed Stewart's brand of insight and humor, then Irresistible is right up your alley. It's streaming now on HBO Max.