How Ben Schwartz Is Working To Be A Renaissance Man In Hollywood - Exclusive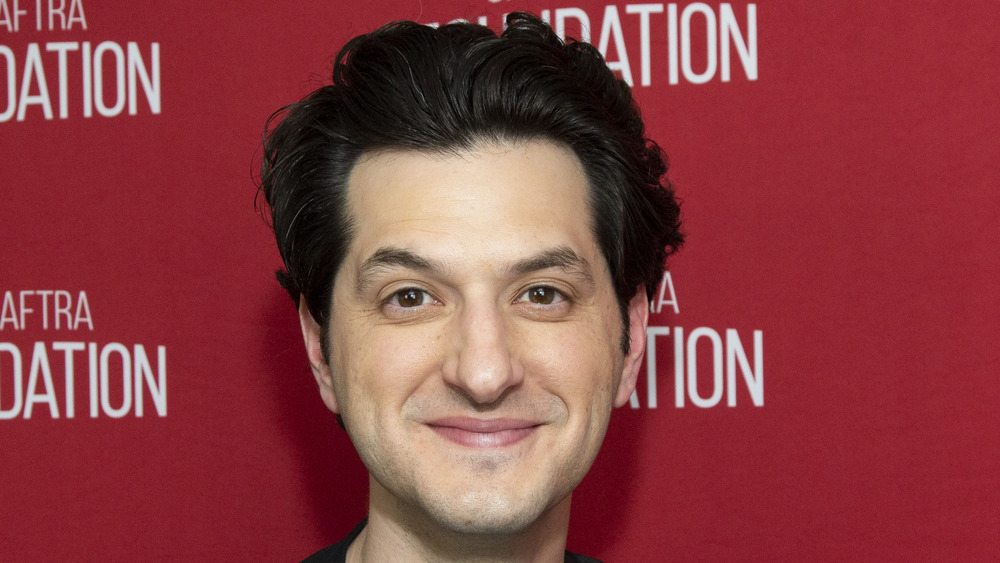 Vincent Sandoval/Getty Images
Looper spoke with Ben Schwartz about his upcoming movie, Flora & Ulysses — a family film on Disney+ about a superpowered squirrel who helps out a hurting family. While Schwartz is best known as a comedic actor, he's worked in a variety of genres. He had a recurring role on J.J. Abrams' spy thriller Undercovers as Bill Hoyt — admittedly as comic relief, but it still represented a step outside his typical oeuvre. Even his comedy varies, sometimes aiming at more mature audiences and other times comfortably in the realm of family-friendly fare. Most importantly, he wants to do as much as he can and refuses to be pinned down.
"I want to always try to do a little bit of everything," Schwartz says. "So I'll write, I published a bunch of books, and then I wrote some scripts, and then I'll write a TV show." This brings us to Flora & Ulysses. "And then I will act in this type of movie, then I really want to try to do drama. So I try to flex muscles in different places, just trying to get better at things."
Flora & Ulysses joins Sonic the Hedgehog among his turns in family flicks. "One of the reasons why I love to do family films is because that's what I grew up on. And especially a Disney family film – those are the movies that I grew up on. So the idea that maybe I could be in one of those for a new generation is incredible. So Sonic was that to me. And [Flora & Ulysses] is especially that, because you get to see that Disney logo right in the beginning, which is something I've grown up with my entire life."
And about that TikTok audio...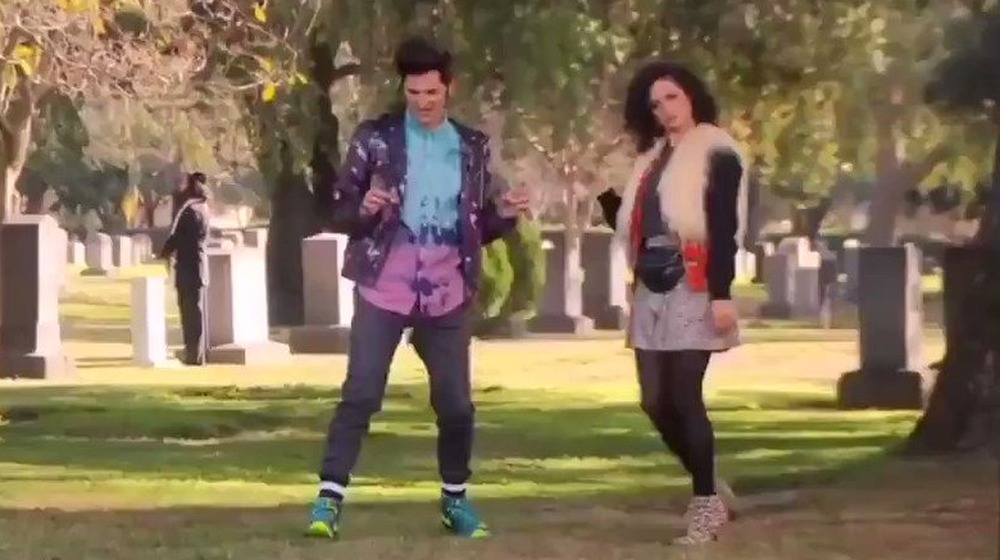 NBC Universal
As he mentioned, Schwartz has an extensive career outside of acting. He co-wrote several books, including the decidedly un-family-friendly Things You Should Already Know, You F**king Idiot. He's got writing credits going back as far as Robot Chicken in 2007. But what many younger fans know him from isn't his acting, his improv, or even his voice work on DuckTales — it's a piece of audio on TikTok. Jean Ralphio and Mona Lisa's "Don't Be Suspicious" song from the series finale of Parks & Recreation has taken on a life of its own, often used in videos to score shifty activities. The audio has, to date, been used on over 800 thousand TikToks. "I was made aware of that a year ago!" Schwartz enthuses. "I could not believe it!"
If you're a TikToker who's used the clip, there's a chance he's seen your work. "I watched a bunch of them," the actor confesses. "There was one where a dog was sneaking in. They're all amazing. And the funny thing is a lot of people have no idea that that audio is from Parks, or anything. It's just a line that people heard over and over again. But I love that." 
Schwartz appreciates the massive capabilities the app has for comedy, as well. "If I was starting out in comedy at UCB [Upright Citizens Brigade] at the time... I feel like me and my friends would be all over TikTok, and trying to, like, heighten different, funny jokes and stuff like that. So that whole community seems like it's fun and collaborative, which doesn't happen very often."
Flora & Ulysses debuts on Disney+ on February 19th. Stay turned to Looper for more exclusive coverage.