Series Creator Jac Schaeffer On What Connects WandaVision To Frozen - Exclusive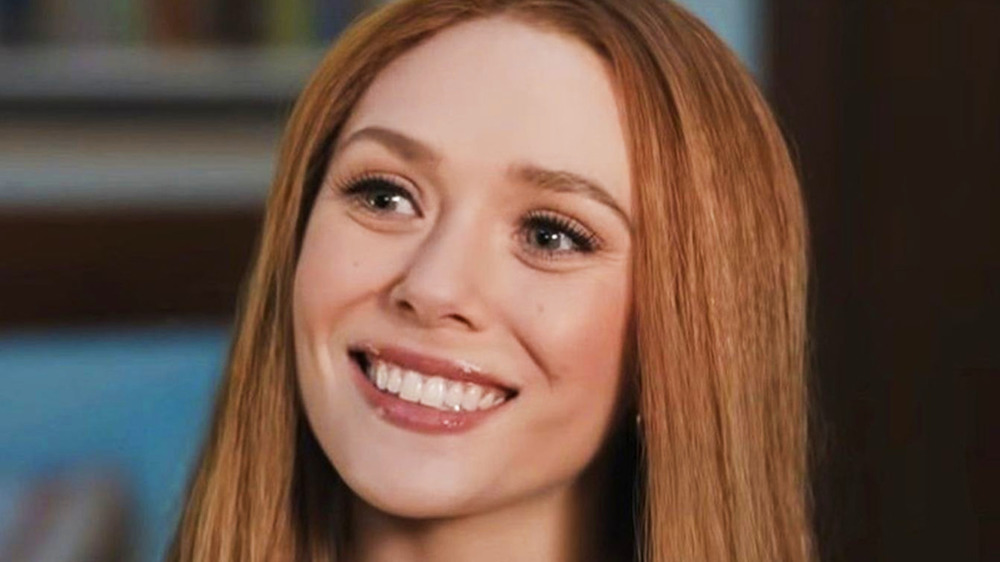 Marvel Studios/Disney+
While the strange goings-on that surround Wanda Maximoff (Elizabeth Olsen) and her android husband Vision (Paul Bettany) in the seemingly ideal suburban setting of Westview in WandaVision are part of a much bigger Marvel Cinematic Universe story, there's no question that the first three episodes of the Disney+ series truly feel like they're straight out of the 1950s, '60s, and '70s. Those, of course, were the days when series like The Dick Van Dyke Show, Bewitched, and The Brady Bunch ruled over the cultural landscape — shows that were defined just as much by the music that opened each episode as the actors and the happy-go-lucky environment their characters lived in.
To help get in tune with those classic series, WandaVision creator and head writer Jac Schaeffer and director Matt Shakman needed themes that evoked similar tones. Luckily for the writer and director, both had previously been in the orbit of songwriters Kristen Anderson-Lopez and Robert Lopez, who composed the Oscar-winning Best Original Song "Let it Go" for Disney's Frozen.
From a college friendship to joining WandaVision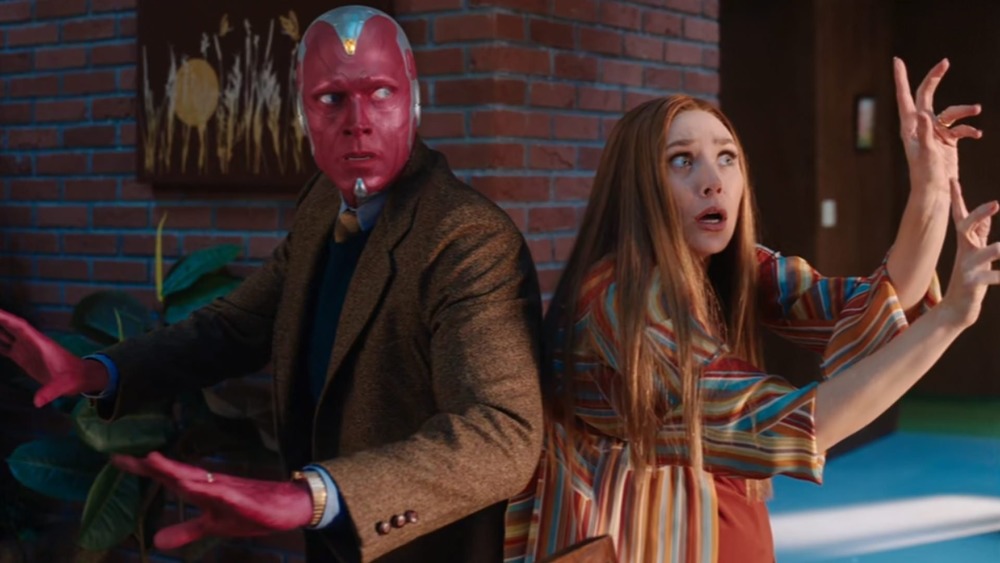 Marvel Studios/Disney+
In an exclusive interview with Looper, Schaeffer says that while she had an indirect connection to the husband-and-wife songwriting couple since she wrote the screenplay for the Frozen-themed animated short film Olaf's Frozen Adventure, she and Shakman landed the duo to pen the tunes for WandaVision by "happy accident." As it turns out, Shakman established a connection with Robert Lopez years before the composer and his wife-slash-creative-partner help make Frozen a worldwide blockbuster.
"Matt and Bobby go way back. They're friends from college. So, Matt brought them on to this," Schaeffer shares with Looper. "When I worked on the Olaf project, they were not on the project at the time, but Kristen's sister was the lyricist for that project. So, I sort of obliquely had contact with them. And I'm madly in love with the composer [Elyssa Samsel] and lyricist [Kate Anderson] from Olaf — they're incredibly talented duo and so wonderful."
The bonus for getting Kristen Anderson-Lopez and Robert Lopez for WandaVision, as Schaeffer and Shakman discovered, was that the duo not only wrote and produced the episode themes "A Newlywed Couple," "WandaVision!", and "We Got Something Cooking," but they also performed the songs. Schaeffer couldn't have been more thrilled about how it all panned out.
"It was kind of a collision of a bunch of things to suddenly be working with Bobby and Kristen, which was amazing," Schaeffer says, beaming. "We know a lot of the same people, and it was wonderful. It was very easy working with them because we had all of this sort of side-by-side shared history."
New episodes of WandaVision drop on Fridays on Disney+.