Hailee Steinfeld Gives Us A Peek Behind The Scenes Of Hawkeye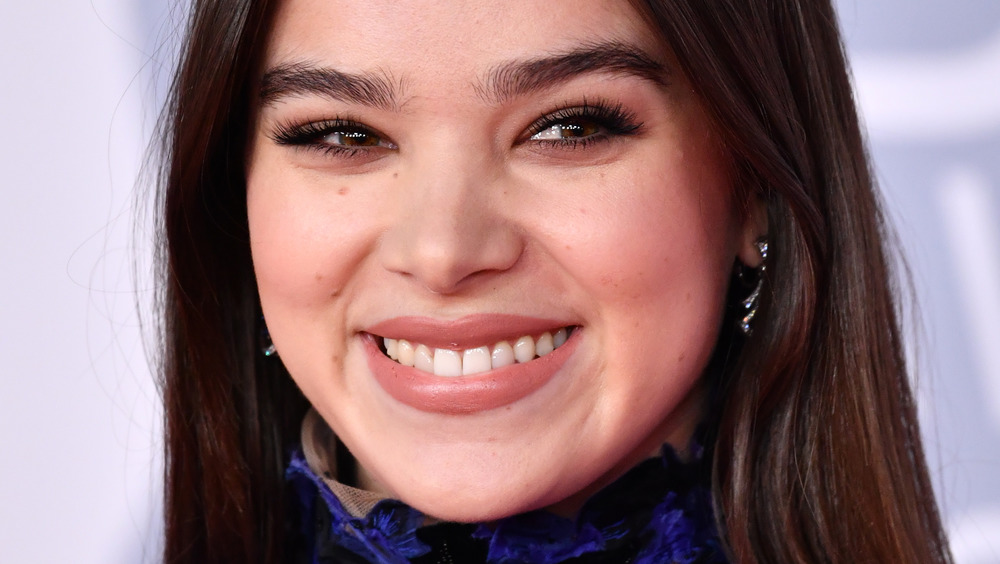 Gareth Cattermole/Getty Images
Marvel has a big slate of original series set within the Marvel Cinematic Universe coming out on Disney+. Everyone is already loving WandaVision and getting amped up for The Falcon and the Winter Soldier (especially after that incredible Super Bowl trailer), but don't forget that we also have a Hawkeye series on the way.
Although not much is known about the specific plot elements of the upcoming Hawkeye show, we do know that the series will see Jeremy Renner's Clint Barton guiding a new super-skilled archer to take over the Hawkeye mantle. That budding Marvel hero is Kate Bishop, who comic book fans know as a member of the Young Avengers. Like her mentor, Kate is known for her incredible proficiency with a bow and arrow, as well as just being in all-around peak physical condition. In the upcoming series, she'll be played by Oscar-nominated actress and musician Hailee Steinfeld.
While your focus may currently be drawn to the more immediate entries in Marvel's growing catalog of Disney+ originals, Steinfeld wants to make sure fans stay excited for Hawkeye. She recently took to social media to share a candid glimpse behind the scenes that shows just how hard she's working to bring Kate Bishop to the small screen.
Hailee Steinfeld looks exhausted but happy on the set of Hawkeye
In the snap, posted to Twitter on February 8, 2021, Steinfeld is seen curled up in the back of a van, clearly exhausted. Her hair is tousled and her eyes are a little droopy, and she has some scratches and bruises on her face (hopefully the result of the series' makeup team and not on-set injuries). Next to her is a quiver of arrows, which is a tantalizing tease for fans who are eager to see Kate Bishop doing what she does best.
Steinfeld posted the image with the caption, "work/life. so grateful. i hope you all are safe and well." She also included a cheeky bow and arrow emoji, as well as a purple heart emoji, which matches her character's costume. It looks like the selfie was taken after a long day of shooting on the series, but the playful way Steinfeld sticks her tongue out at fans in the snap appears to be a sign that she's more than enjoying her time making Hawkeye.
We've already gotten some sneaky snaps of Hawkeye's New York City production, which originally confirmed that Steinfeld was joining the MCU to play Kate Bishop and exactly when in the timeline of the franchise the show takes place. With the series set to premiere in late 2021 (along with a bevy of other Marvel properties), Steinfeld's selfie is a reminder to get ready for Hawkeye to soar onto Disney+.