Misery Index Season 3 - What We Know So Far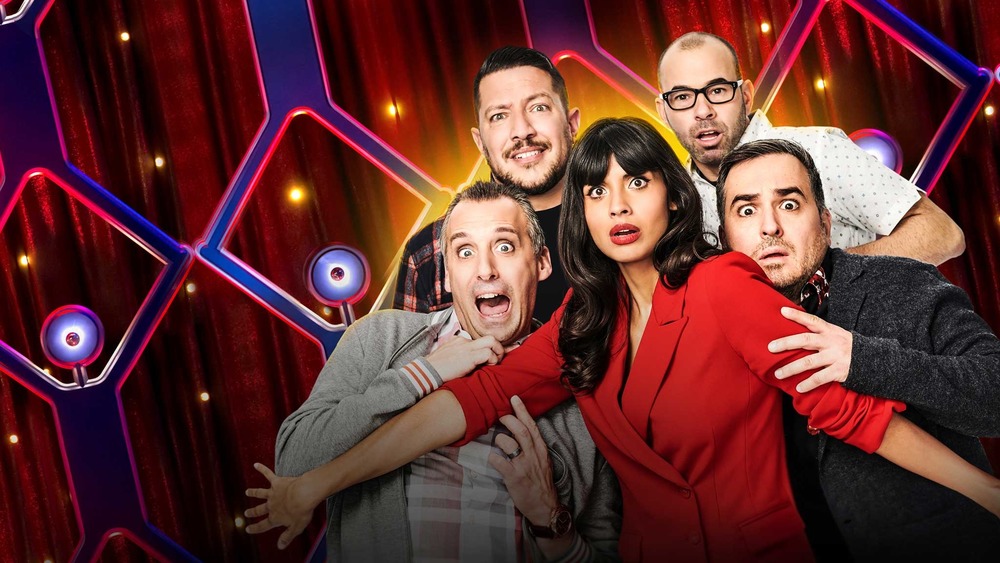 TBS
TBS is bringing viewers the good kind of misery in 2021 with a brand new season of The Misery Index. The comedic game show features contestants ranking real life embarrassing and traumatic stories for cash, and earning lots of laughs along the way. And since the second season was ranked as cable's number one unscripted program of 2020, according to Deadline, bringing the game show back for a third season was a total no-brainer for TBS.
Created by Andy Breckman, the same man who brought the world USA's Monk, The Misery Index is based on the Sh*t Happens card game (which Breckman also created), and despite the show's name, it truly is an exercise in empathy. As host Jameela Jamil told TV Insider in 2019, the game show is about laughing with people instead of at them.
"It's not a cruel show," Jamil said. "It's just a funny, gross and irreverent show, and I think that the people need a little bit more of that — we need a bit of relief because of the horrendous news cycle at the moment. It really just cheered me up every single day that I was there on set just watching the way that we all come together and respond over those sorts of things. It's also a show that secretly encourages empathy which I think is quite cool for a game show cause you have to put yourself in other people's shoes."
With season 3 just around the corner, viewers and contestants alike are about to be challenged to emphasize with (and find humor in) more wild stories, and to get you prepared for the new season, here's everything we know about what's coming up next on this side-splittingly funny series.
When will The Misery Index season 3 premiere on TBS?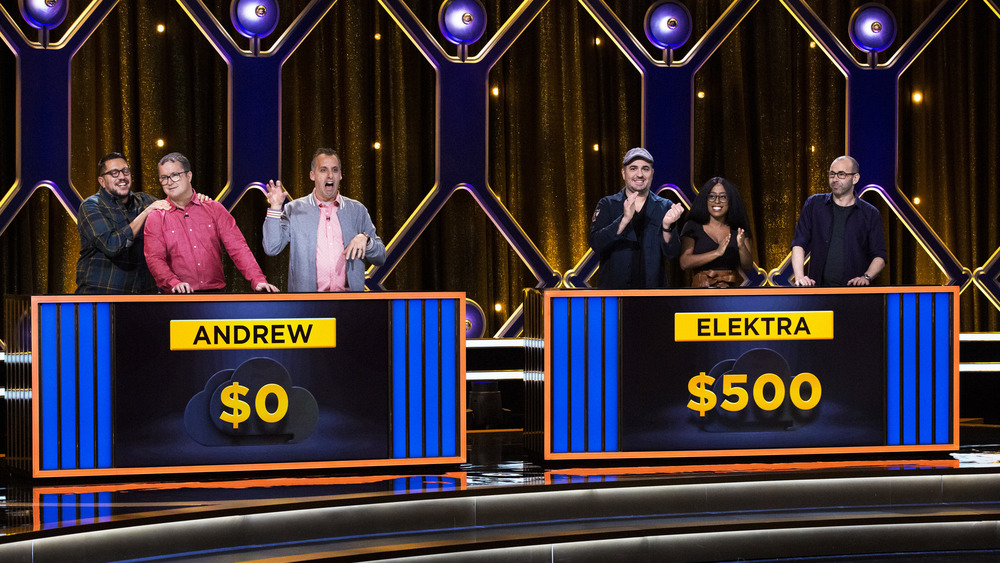 Francisco Roman/TBS
The Misery Index fans have been quite lucky in terms of the show not facing too many pandemic-related delays. In fact, season 2 just wrapped with a holiday special that aired December 23, 2020.
Fortunately for fans, TBS is wasting no time in premiering season 3 of the game show. Just a little over a month after season 2 ended, The Misery Index season 3 is set to premiere Tuesday, January 26 at 10:30/9:30c. That's just days before the show's sister series of sorts, Impractical Jokers, will premiere its ninth season over on TruTV on Thursday, Feb. 4. (Both shows feature The Tenderloins comedy group in prominent roles.)
Given that many shows are facing a year or more delay between seasons due to the ongoing pandemic, The Misery Index's ability to keep the cameras rolling safely truly is an accomplishment. But it also may mean the show will look a little different this year. While TBS has yet to release a trailer for the upcoming episodes, it's likely the format will need to be tweaked a little to comply with social distancing guidelines.
Who will appear on The Misery Index season 3?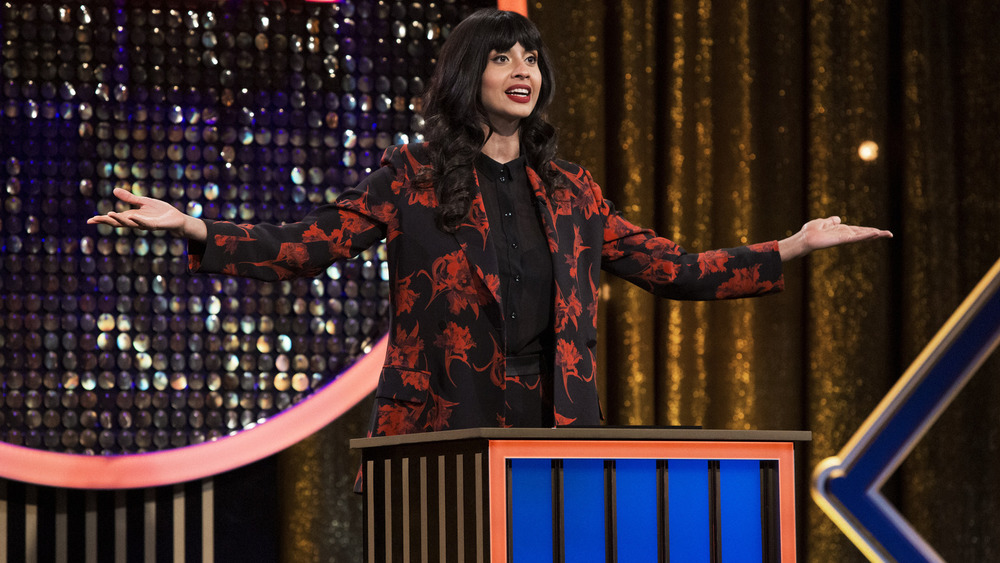 Francisco Roman/TBS
Happily, the game show's regulars are all set to return. That includes Jamil as host, and all four members of The Tenderloins and Impractical Jokers' stars Brian "Q" Quinn, James "Murr" Murray, Joe Gatto, and Sal Vulcano, who will serve as panelists to help regular contestants with their misery rankings.
Season 3 isn't just about the familiar faces though. As reported by TVLine, viewers can expect a handful of celebrity guests to appear, as well. This season's guest stars include Community's Joel McHale, NFL star Travis Kelce, and pro wrestler Jon Moxley. While it's unclear whether they'll be playing the game (perhaps for charity) or helping contestants alongside Quinn, Murray, Gatto, and Vulcano, the celebrities are sure to add a new layer of hilarity to the show.
And while those three are the only special guests announced so far, it's always possible more celebrities will appear throughout the game show's third season.
What is The Misery Index actually about?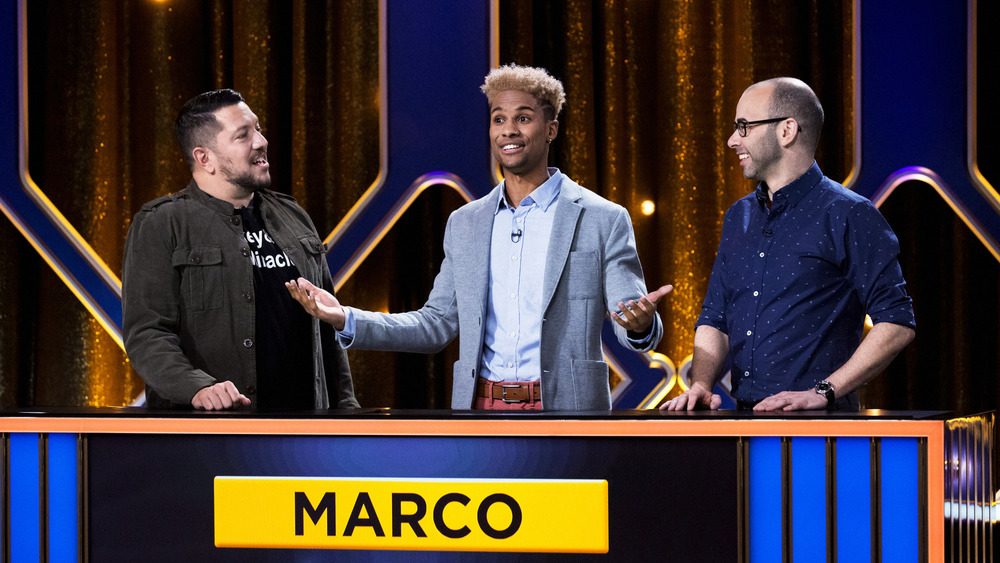 Francisco Roman/TBS
The irreverent game show is grounded in real psychology. Each episode of the series features real stories ranked by a panel of psychologists according to the "Three Pillars of Misery" concept. The concept ranks miserable experiences based on their resulting physical pain, emotional trauma, and long-term psychological impact.
As a result, each episode of The Misery Index features three distinct rounds. In the first round, known as Misery Lane, each team must decide if a contestant's story ranks higher or lower on the psychologist-devised Misery Index scale than a hypothetical situation read to them by Jamil. The team that gets closest to the right answer wins the first round, along with the cash prize that comes with it.
In the second round, More or Less Miserable, the team that lost the first round hears two similar stories and must decide which one ranked higher on the index. And finally, in the last round, Master of Misery, both teams secretly rank the same story, and whichever team gets closest to the psychologists' true ranking wins the game.
While the premise is simple, The Misery Index manages to serve up plenty of laughs for the audience and the panelists, making this game show one where even miserable life experiences are good for something. And after a year like 2020, you can bet season 3 will be more relatable than ever before.