Everyone's Talking About DoorDash's Sesame Street Super Bowl Ad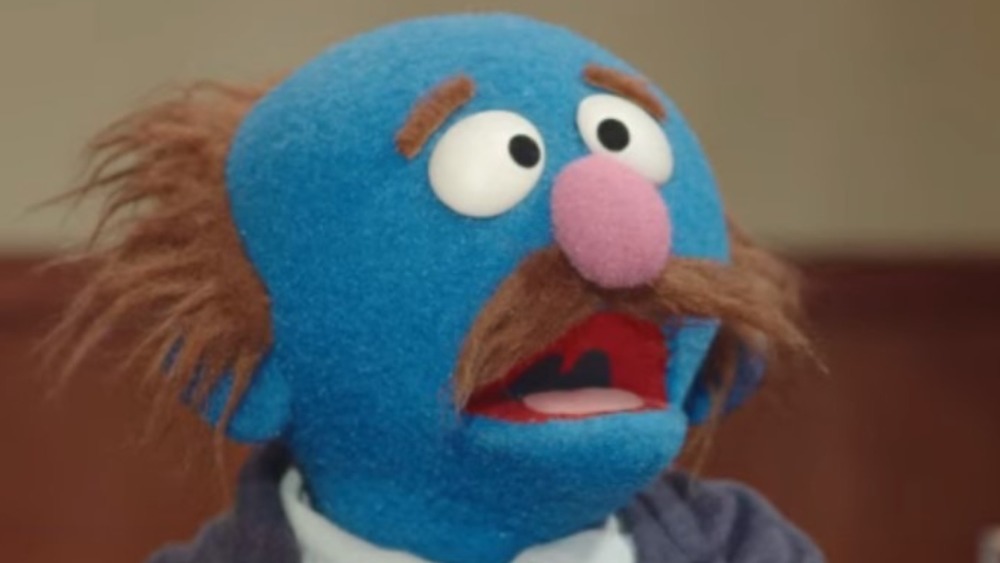 DoorDash/Sesame Street Workshop
The Super Bowl really is the Wimbledon of advertising, and there's objectively no better way of putting that. No figurative holds are metaphorically barred. Heck, a food delivery service might go so far as to hire out the entire cast of a decades-spanning children's television show to team up with one of Broadway's biggest stars just to let viewers know that they can get soup brought to their door.
And that's exactly what the Don Drapers at DoorDash decided to do. Their ad makes use of the classic Sesame Street song "The People In Your Neighborhood" as its anchor, an absolute banger of a track that first hit public television screens in 1969, written by "I Love Trash" and "Rubber Duckie" scribe Jeff Moss. The ditty gets going thanks to Big Bird, who, now over 50 years old, still can't just let people enjoy a meal in peace. Running across Hamilton's Daveed Diggs, he starts asking hard questions about the superstar's food delivery, and Diggs immediately walks the oversized avian in a different direction, in all likelihood hoping to avoid a situation where he's swarmed by seven-foot birds like a picnicker on the beaches of Skull Island.
DoorDash's big game spot immediately drew the reaction one expects when enough puppets sing about delicious meals on a big enough stage: Twitter went bananas ... or, at least, considered ordering some.
DoorDash makes it easier than ever to get sometimes foods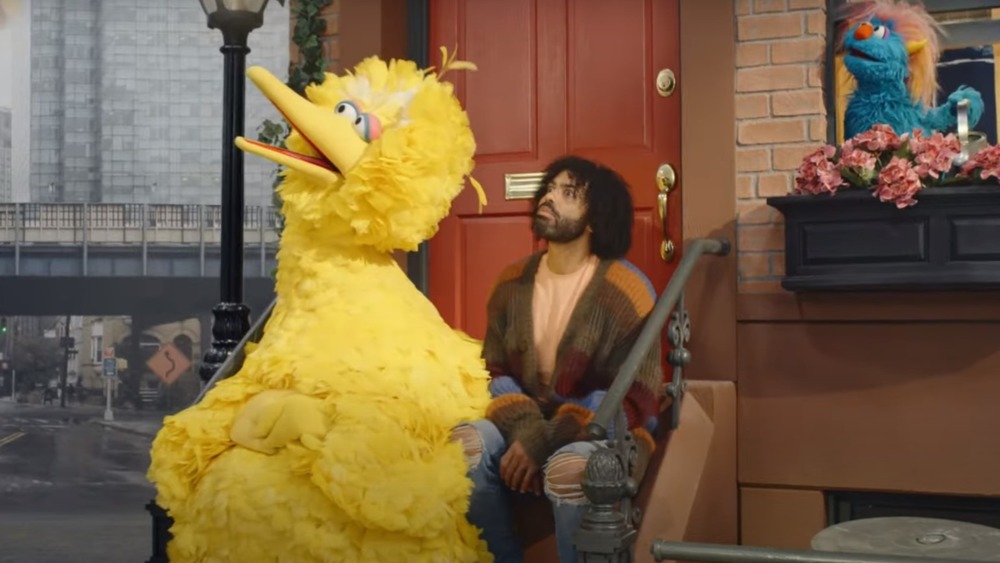 DoorDash/Sesame Street Workshop
Fan reactions to the DoorDash Sesame Street ad hit social media hard and fast enough to sweep the clouds away. "Daveed Diggs AND Sesame Street!? I'm unashamedly bopping to this DoorDash commercial," wrote one Twitter user. "My Hamilton loving teen was crying out Lafayette while my 8 yr old was crying out Cookie Monster," tweeted another. "Cookie cookie cookie cookie om nom nom," wrote one Sesame Street alumnus, though this may have been unrelated.
All of which is burying the lede. The collaboration between DoorDash and the Sesame Street gang also heralded the arrival of a charitable program in which the delivery service donated a dollar to the Sesame Street Workshop non-profit for every order made, theoretically, between February 7 and 9, "up to $1 million." As the official Sesame Street Twitter page was quick to point out, that arrangement hit its fiscal ceiling at roughly the same time that the commercial aired – a million bucks buys a lot of Slimey the Worm puppets, so this is a big day for the people in your neighborhood.
Also, did anyone else notice that Daveed's food was gone when he got back to his front door? Who would take someone's meal when it's only been sitting there for less than a minute? Not to point an accusatory finger, but the guy selling 8s has trouble written all over him.