Who's The Blonde Woman In The Falcon And The Winter Soldier Super Bowl Trailer?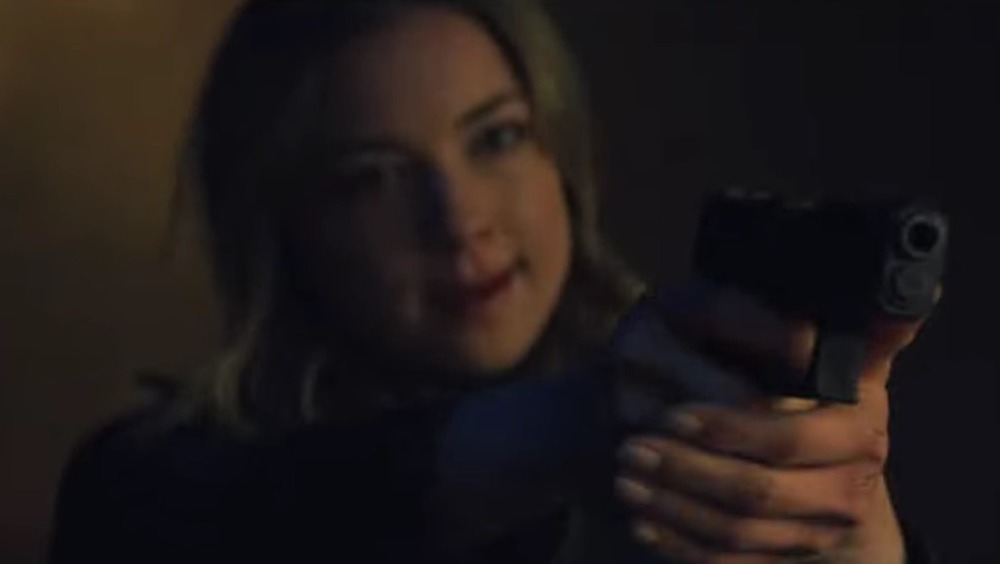 Disney+/Marvel Studios
Turns out: The MCU is as big a hit on Disney+ as it is at the multiplex. The first entry in the company's soon-to-be gauntlet of streaming shows, WandaVision, is extremely well-written and popular. More importantly, it includes more Easter eggs than audiences know what to do with, and if the new Super Bowl trailer is anything to judge by, the same might be true of the upcoming series Falcon and the Winter Soldier.
The second trailer, which finally dropped during the big game, featured enough characters to fill out the Avengers' back-up squad. One such character is a blonde woman who audiences may or may not recognize. She was on screen for only a few seconds, and half of her screen time was spent in a dimly lit area — so you'd be forgiven for not quite identifying this secret agent veteran of the second and third Captain America films.
That's right, folks. It's the return of Sharon Carter (Emily VanCamp), the one and only Agent 13.
Sharon Carter is back in the MCU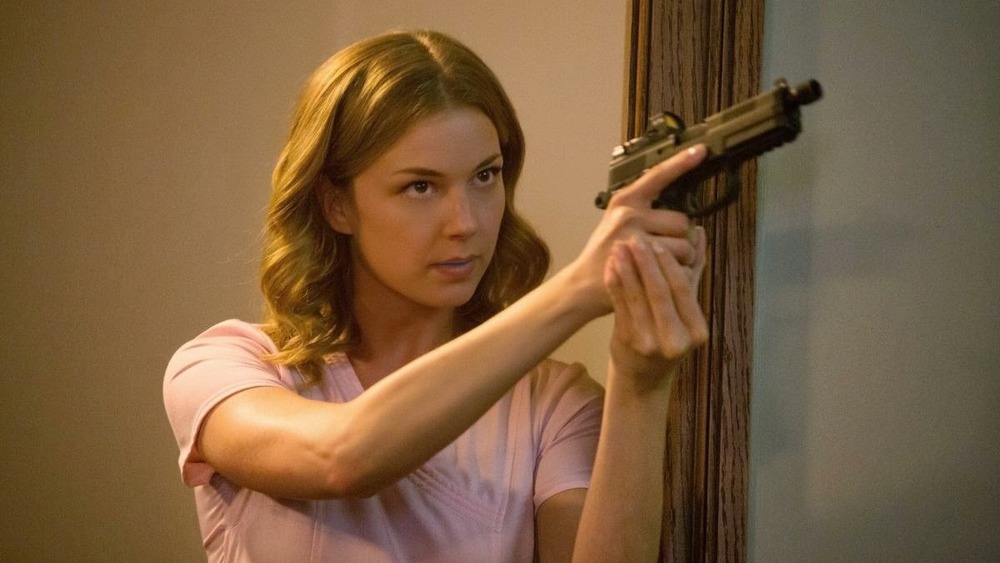 Disney+/Marvel Studios
When Steve Rogers (Chris Evans) and Nick Fury (Samuel L. Jackson) are attacked in Captain America: The Winter Soldier, Rogers' neighbor shows up with a pistol and reveals herself as Agent 13 of S.H.I.E.L.D. a.k.a. Sharon Carter. It's only fitting that Carter returns for yet another Winter Soldier-centric adventure, which is why she's the blonde woman in Falcon and the Winter Soldier's second trailer.
Sharon Carter is the great-niece of Peggy Carter, and has been through a lot ever since her debut. She changed loyalties to the CIA and even got to kiss Steve Rogers. But what has Carter been up to since then? According to Entertainment Weekly, Falcon and the Winter Soldier will delve into her misadventures. While the article doesn't reveal much, it offers a small hint courtesy of VanCamp herself: "She's been on the run," she said. Moreover, the show will delve into Carter's past, as well as the past of Falcon (played again by Anthony Mackie).
We will find out exactly who Sharon Carter has been running from and why when Falcon and the Winter Soldier airs March 19 on Disney+.