The Upcoming Thriller Movie That Creeped Super Bowl Viewers Out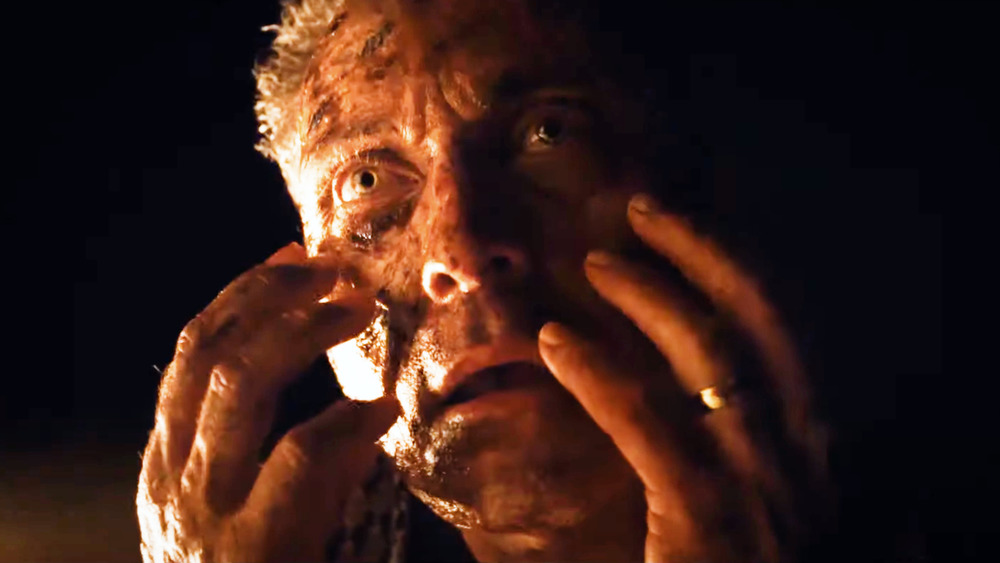 Universal Pictures
Filmmaker M. Night Shyamalan is not afraid of crafting thrillers out of his worst fears. The Sixth Sense writer-director may have a rocky résumé, as some of his films are certainly better than others, but the threat of isolation is a consistent, terrifying theme throughout his work. As evidenced by its fresh teaser trailer, Shyamalan's newest film, Old, continues that spooky tradition as it embraces the uneasiness of being cut off from the outside world on a supposedly idyllic beach.
The 30-second teaser, which premiered during the 2021 Super Bowl on February 7, shows a family vacationing on a secluded beach. It isn't long before the children go missing and the mother finds her 6-year-old son has suddenly become a grown man. Quick cuts take us through moments of terror for the people on the beach — including what seems to be a surprise pregnancy — and ends with a man shaking in horror at the disfiguration of his skin. 
Old's Super Bowl spot doesn't give much away, other than the fact that there's some weird time manipulation at work on the beach. That mystery is already creating buzz amongst audiences, and the sneak peek of the film as a whole is thoroughly freaking people out.
Viewers are excited and terrified by Old's Super Bowl teaser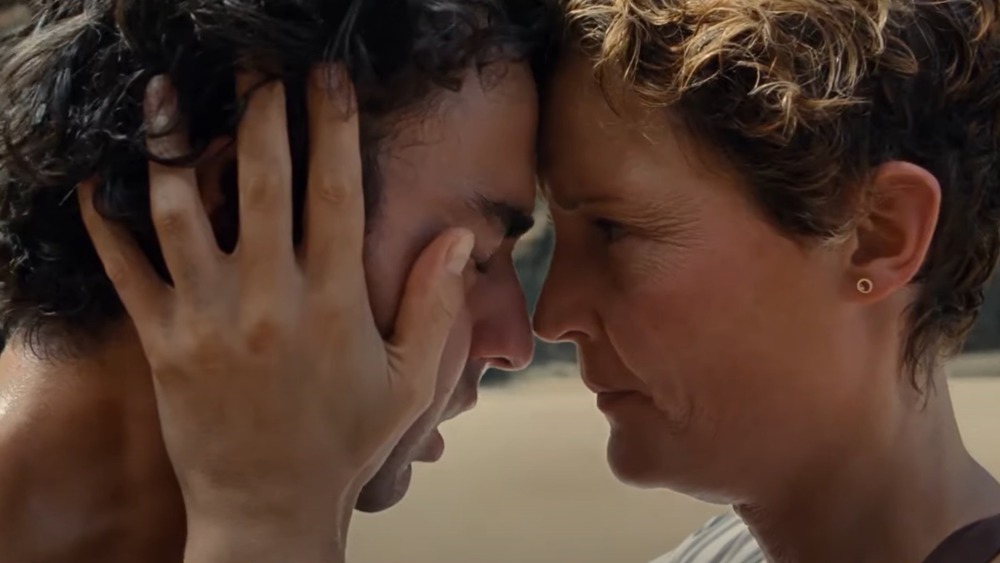 Universal Pictures
While some viewers are familiar with the inspiration for Old, a French graphic novel titled Sandcastle that follows 13 people trapped on a strange beach (via Collider), the teaser trailer has taken plenty of people by surprise. On Twitter, user @abagar2000 was blown away, commenting, "I've never heard of this movie until today. When I tell you that my jaw DROPPED, I am not kidding. What a first impression, and what a spot to get, first ad of the Super Bowl! I'm gonna see if I can watch this movie."
Twitter user @NellyBelle3379 was thrilled by the freaky age-up shown in Old's Super Bowl spot, writing, "He was six years old this morning, ooohhh I'm ready for this." They added a GIF of Unbreakable Kimmy Schmidt's Titus gasping and covering his mouth to really drive home their shock at the film's spooky teaser. Amongst the comments excitedly declaring that the film looks awesome, user @WillieFunnyGuy came in with a pun: "Great trailer bro, one for the ages." 
M. Night Shyamalan would certainly be happy to know that even in just 30 seconds, his new film is already creeping people out. On YouTube, Nicole Lyons commented, "Whoa! This already gave me the jeebies. Can't wait."
Old is slated to be released in theaters on July 23.