What Garth From Wayne's World Is Up To Today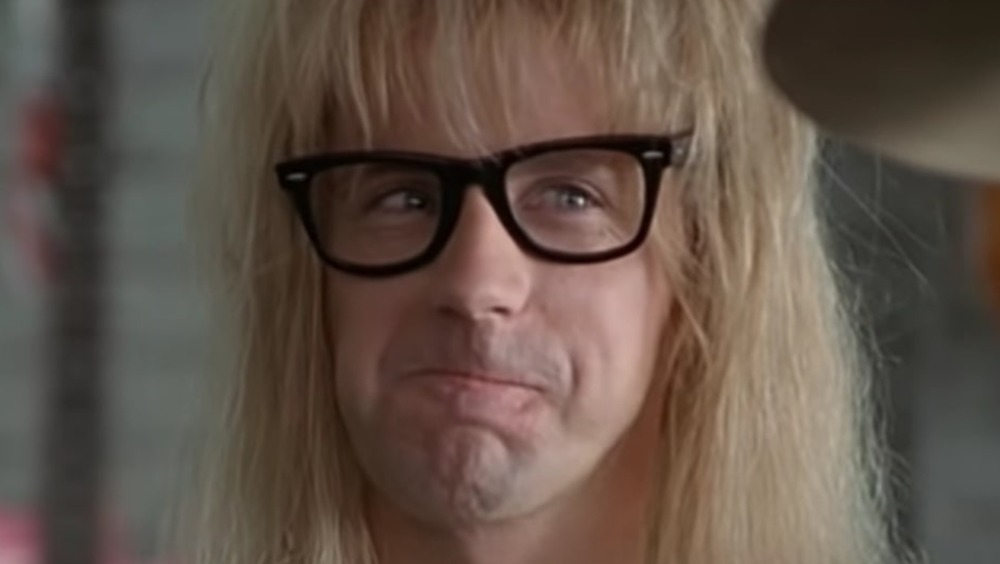 Paramount Pictures
Garth and Wayne are partying on in 2021 thanks to Uber Eats' Super Bowl ad, but Wayne's World fans have no doubt noticed that Garth, better known as Dana Carvey, has been out of the Hollywood spotlight for some time now. Around 1996, the comedian's career seemed to have stalled, and he sat out most of the early aughts entirely. But Carvey's time away from show business wasn't about a lack of opportunities, it was about him making a practical choice for his family and his health.
Seeing Carvey and Mike Myers slip back into their Garth and Wayne personas to urge people to eat local is more than an exercise in nostalgia, it's also a reminder of just how funny the famed Wayne's World stars are. In 2022, the cult classic movie will officially turn 30, and yet the film is still finding new fans. And it's entirely possible the guys' Uber Eats commercial will only lead to more young people discovering the 1992 film about two slackers starring in a local access TV show.
For Carvey, it's an honor to be a part of a film that remains an enduring piece of pop culture. "Being part of this movie — that now young people who saw it after it was made and it resonated with them and they still wanna see it — I would only call it surreal," Carvey told Entertainment Tonight during a February 2021 interview.
But while Carvey is proud of Wayne's World and his years on Saturday Night Live, he's also busy forging ahead into the second act of his career — and this time around, he's not interested in playing by Hollywood's rules.
Dana Carvey's latest career move involves jumping into the podcast arena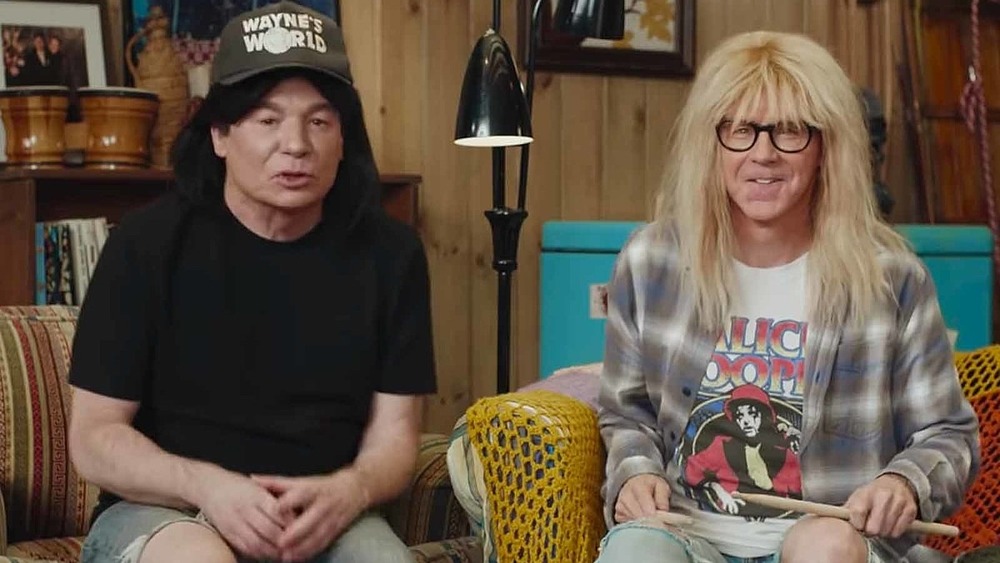 Paramount Pictures
While Carvey excels at all different kinds of comedy, he has a knack for doing impressions and creating unique (and hilarious) characters. As a result, he's found success in reviving his standup career on Netflix with the 2016 special Dana Carvey: Straight White Male, 60, and branching out to do voicework in The Secret Life of Pets franchise.
In 2019, Carvey shared with People that easing back into the Hollywood game with voice work has been a rewarding experience for him. "It's fun to be in a really good animated film franchise that has its own personality," he said. "I turned down Madagascar and I turned down Ratatouille. I was very, very busy raising kids at that time."
His kids — Dex and Thomas — are now grown men who are forging their own paths in comedy, while also sometimes collaborating with their dad. One of those collaborations is a passion project that allows Carvey to be as weird and comedically daring as he pleases: his new podcast Fantastic! With Dana Carvey. Executive produced by Dex, the podcast is Carvey unfiltered, and it's proving to be the perfect project for a comedian who has never cared for being beholden to networks or studios.
But while the 65-year-old is enjoying easing back into the public eye, he's also perfectly happy to take things a day at a time where his career is concerned. "I don't need to chase it," he shared with People. "I'm taking it as it comes and enjoying it."