Jennifer Lawrence Suffers On-Set Injury While Filming New Movie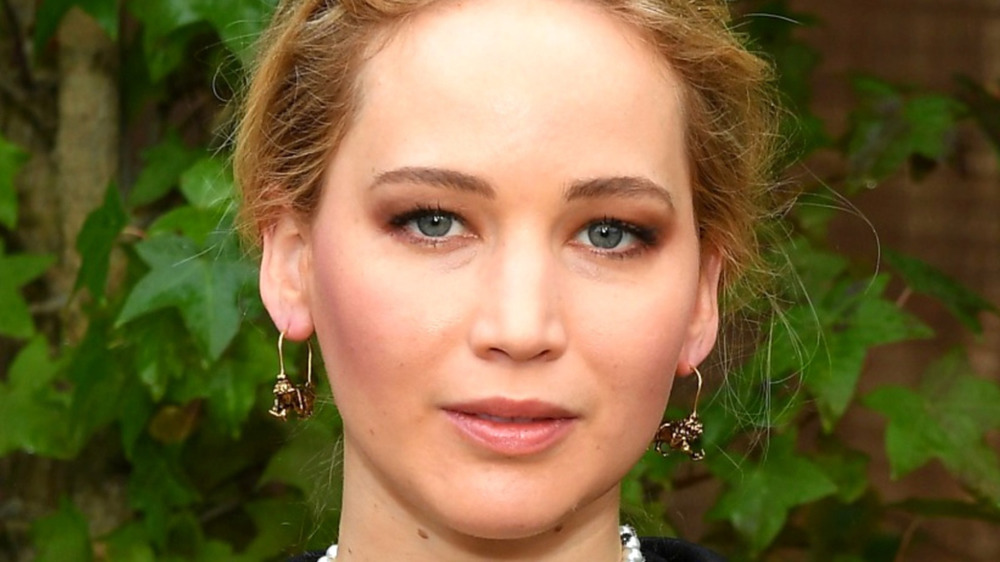 Pascal Le Segretain/Getty Images
It isn't all fun and games in the acting biz, and Jennifer Lawrence can attest to that. 
The Hunger Games and mother! actress sustained an injury while filming her newest movie, Netflix's Don't Look Up, in the early-morning hours of Friday, February 5. According to TMZ, the injury happened after a "controlled gas explosion" didn't function as planned. It was intended to shatter a glass window inside a restaurant, where Lawrence and her co-star Timothée Chalamet were filming a scene around 1 AM ET on Friday. Things are said to have gone "haywire" with what was supposed to be a routine special effects explosion.
Sources close to the production have detailed that Lawrence was hit with debris, reportedly a piece of glass, after a trash bin went through the window that exploded while the actress was still nearby (via The Boston Globe). The debris apparently struck her on or near her eyelid, causing her to bleed rather excessively. Lawrence was then taken off the Brockton, Massachusetts set, and production on Don't Look Up has since been halted. It's expected that filming will pick up again next week, given that crew members have said Lawrence is "okay" and her injury wasn't "that bad," as The Boston Globe and TMZ each note.
Wait, Jennifer Lawrence is making a Netflix movie?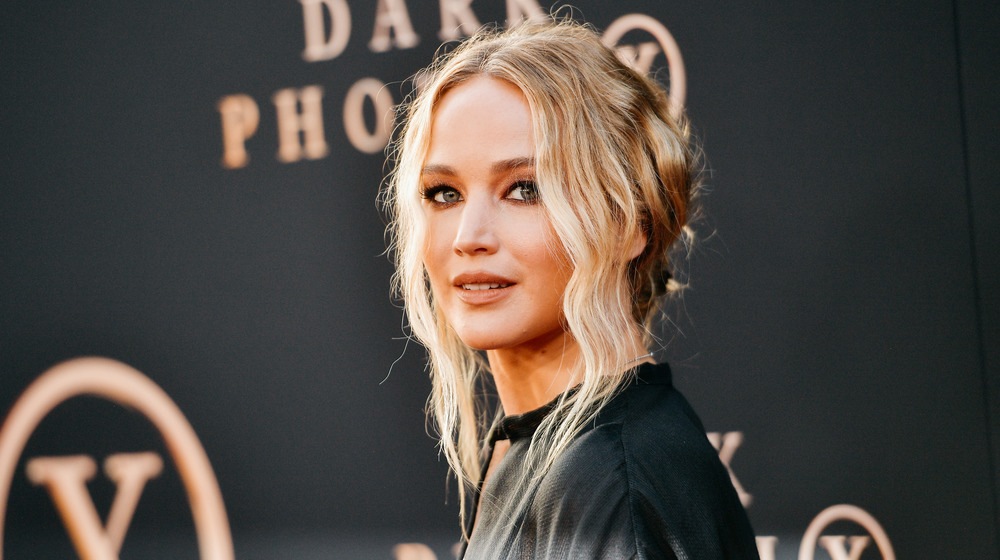 Matt Winkelmeyer/Getty Images
For those not in the know on Don't Look Up, the forthcoming feature is a Netflix Original, and is about as star-studded as they come. Written and directed by Academy Award-winning filmmaker Adam McKay, Don't Look Up centers around a pair of astronomers with a difficult task on their hands: They must inform Earth's citizens that a comet is headed for the planet, and will inevitably destroy it. (Now you get why Don't Look Up bears that title.)
Lawrence stars in Don't Look Up as Kate Dibiasky, one of the two aforementioned astronomers. The other is Dr. Randall Mindy, played by none other than Leonardo DiCaprio. Chalamet, who was filming opposite Lawrence when she sustained her on-set injury, portrays a character called Quentin, while a mountain of other A-listers round out the cast. 
There's Cate Blanchett as Brie Evantee; Meryl Streep as Janie Orlean, the president of the film's version of the United States; Jonah Hill as Janie's son (and Chief of Staff) Jason; Ariana Grande as Riley Bina; Rob Morgan as Dr. Clayton "Teddy" Oglethorpe; Tyler Perry as Jack Bremmer; Captain America himself, Chris Evans, as Peter Isherwell; and OG Hellboy actor Ron Perlman as Colonel Ben Drask. Thought that was enough? Think again: Friends alum Matthew Perry, Yesterday and Tenet star Himesh Patel, Messiah actor Tomer Sisley, Scott Mescudi (aka Kid Cudi), and Two and a Half Men star Melanie Lynskey also feature in Don't Look Up. 
We're wishing Lawrence a speedy recovery in the coming days. Look out for Don't Look Up on Netflix later this year.