The Real Reason The Walking Dead's Jesus Wasn't Cast As Bridgerton's Simon Bassett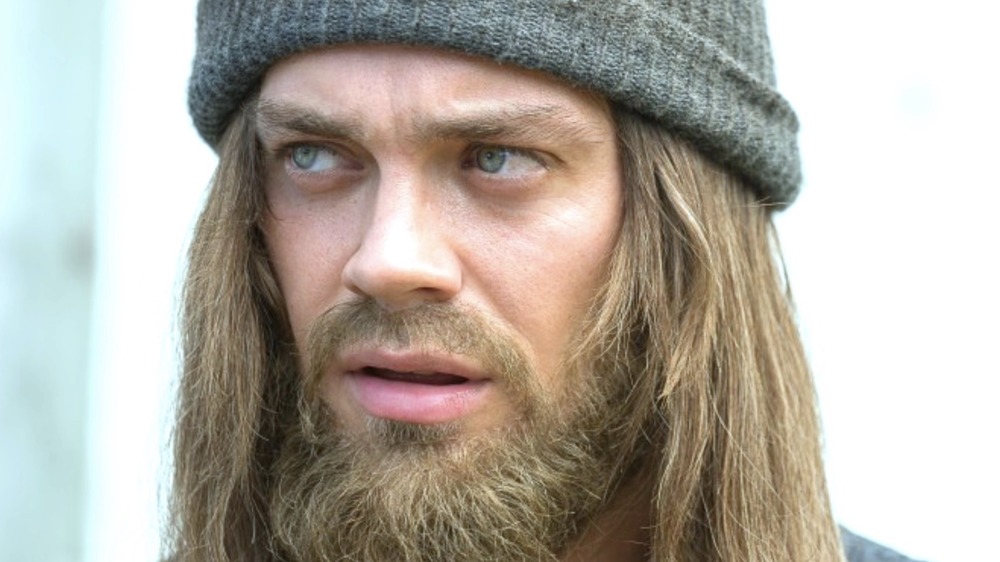 AMC
One of the most interesting male characters in the first season of Netflix's Bridgerton series is Simon Bassett, brooding romantic hero and Duke of Hastings. It's hard now to imagine anyone but Regé-Jean Page playing opposite Phoebe Dynevor in the role, but of course, as the series was being cast, there were other options available. Among them, as it turns out, was Tom Payne, the actor most known for playing Paul "Jesus" Rovia in later seasons of The Walking Dead. 
Vying for a role in major productions like Bridgerton, though, is not an undertaking for the faint-hearted. So many factors must be considered by casting agents, and so much is at stake. Still, given Payne's English roots and background in gymnastics that would have served him well in the role of a Regency man who boxes in his spare time and shows off a lot of skin, why wouldn't he be a shoo-in for a role like this?
As it turns out, size does matter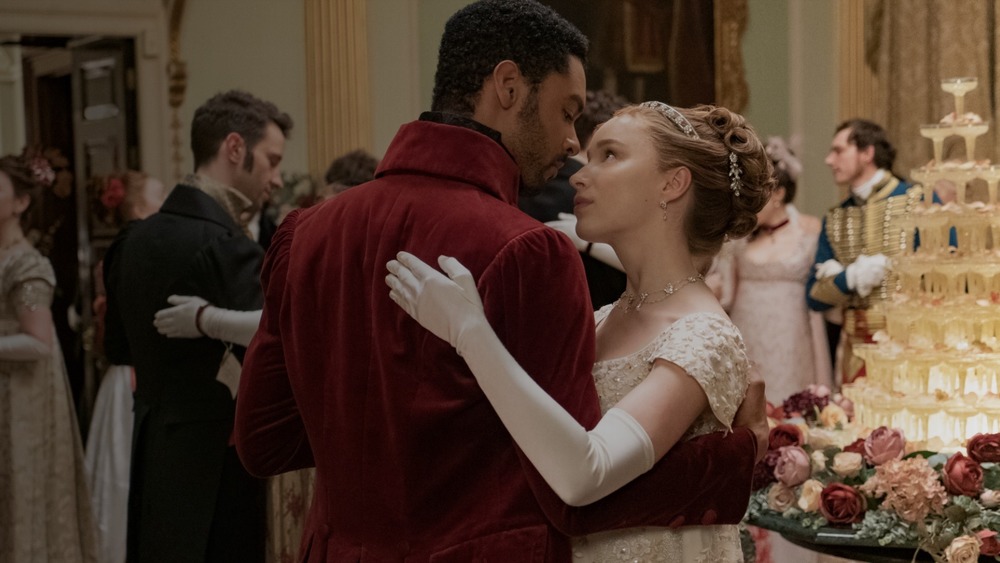 Netflix
Payne revealed in a People "Defend Yourself" interview on YouTube that he auditioned for "the big heartthrob hunk guy" but wasn't chosen. "Basically, If I go for any of those parts, where it's supposed to be ... all the girls falling over him, I'm not tall enough," the actor explained. "It's not going to work out — I'm not that guy. You can't walk into the room and look up at anyone, I don't think. It's just not going to work for that kind of character." According to a tweet he posted in 2013, Payne is 5 feet 8 inches. PopBuzz says that his successful competitor for the role, Page, stands at 5 feet 11 inches. 
It's a shame Payne lost out, since Bridgerton takes place in Payne's hometown of Bath. Still, he got something out of watching the first season of the show: "It's very nice to see my hometown on-screen," he said. 
Don't worry about the actor, though — he's plenty busy being a newlywed. He married his girlfriend, Jennifer Akerman, just before the end of 2020, so it's certain he has plenty of romance in his current life. As for his career, he seems plenty busy regardless. In 2019, he tried out for Aragorn in the Amazon Prime Lord of the Rings series, so he's getting high-profile auditions, and he's now starring in the second season of Prodigal Son.