The Role Dick Van Dyke Played In The Making Of WandaVision - Exclusive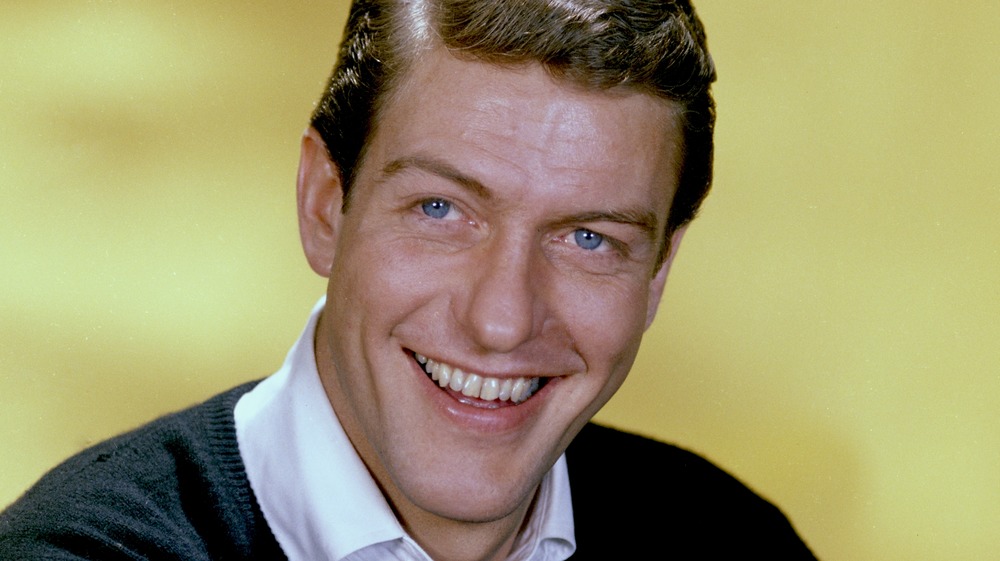 Michael Ochs Archives/Getty Images
WandaVision is unique for many reasons — not the least of which is how the series, Marvel Studios' debut show on Disney+, uses classic television sitcoms from the 1950s, '60s, '70s, and beyond as story templates that will clearly bloom into a much larger narrative.
Although the setting of the series is after the events of Avengers: Endgame, the pilot episode transports Wanda Maximoff (Elizabeth Olsen) and Vision (Paul Bettany) back decades, where they mysteriously find themselves in a black-and-white sitcom reminiscent of The Dick Van Dyke Show. The tone is crucial for this first installment and subsequent episodes — so when it came to researching just how the show was done, Marvel Studios president Kevin Feige and WandaVision director Matt Shakman went to none other than Dick Van Dyke himself for inspiration.
"We had lunch with him during D23 in 2019, and we met at Disneyland above [the] Pirates of the Caribbean [ride]. It was an absolutely magical afternoon in the Magic Kingdom," Shakman recalled when speaking with Looper in an exclusive interview. "It was an opportunity to talk to him about how they made The Dick Van Dyke Show, which I think is one of the greatest television shows ever made. And it still works just as well today as it did back then. It's timeless."
Learning to keep it real from Dick Van Dyke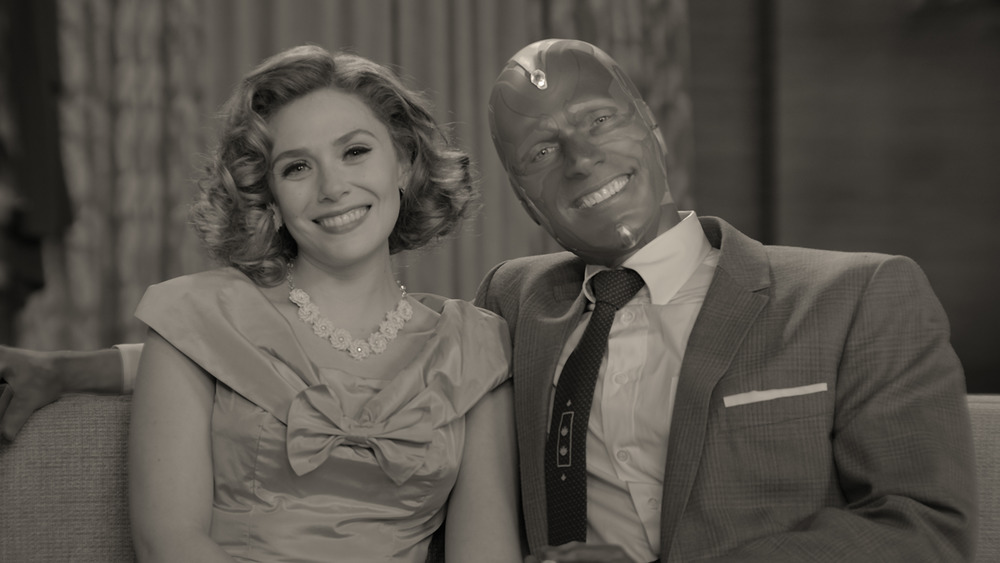 Marvel Studios/Disney+
Naturally, Shakman and Feige had quite a few questions for Van Dyke when they met with him for lunch. As he told Looper, they asked the TV legend, "So how did you do it? How did you and Carl Reiner and the rest of everyone put together this show, that week in and week out just worked?"
But perhaps the most valuable thing Feige and Shakman learned from Van Dyke was that the physical comedy had to be grounded in reality. If effect, Van Dyke defined the phrase "keeping it real" before the phrase was ever a thing.
"Here's a guy who is a physical comedian. [So we asked,] 'How do you make room for that and make it feel justified?' And we learned so much from it. He told us about the general rule of thumb, which is, 'If it can happen in real life, it can happen on the show,' and I believe in that," Shakman shared. "I think if you're telling a story, especially these family sitcoms, and it feels like it's coming from your own life, drawing on that experience [...] makes room for as many falls over ottomans as you want."
Shakman was, of course, alluding to Van Dyke's ottoman gag that was one of the most memorable parts of the opening credits of The Dick Van Dyke Show. Created by Reiner and starring Van Dyke as Rob Petrie and Mary Tyler Moore as his wife, Laura, the first iteration of the series ran for five seasons from 1961 to 1966.
These days, Van Dyke remains active as an actor. Among the 95-year-old's recent films is Disney's Emily Blunt-led Mary Poppins Returns from 2018 — a bookend role to Van Dyke's starring turn opposite fellow Disney legend Julie Andrews in the original Mary Poppins from 1964.
WandaVision is available to stream on Disney+ now.