What The Actor Who Played Jack Hodgins Has Been Doing Since Bones Ended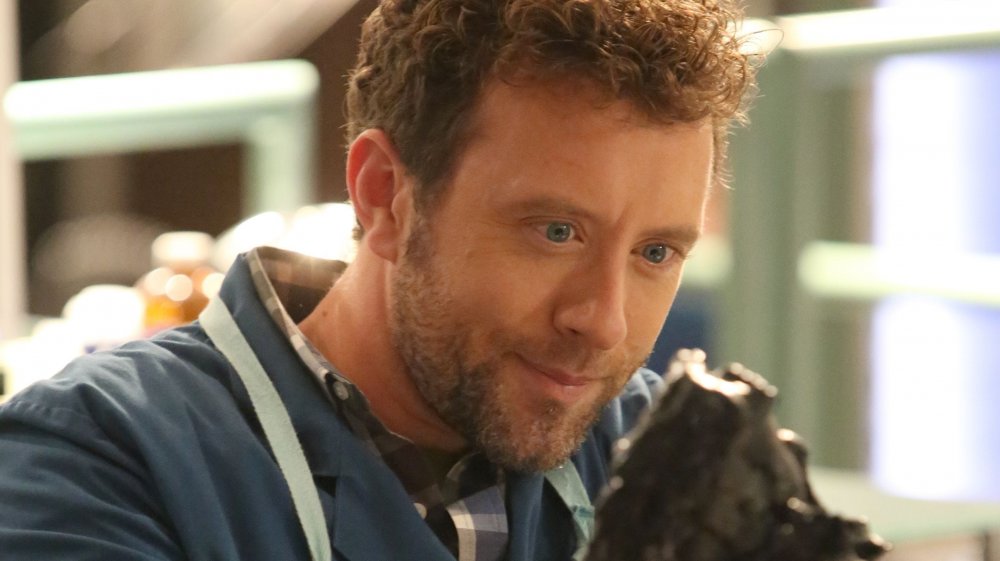 Fox
For 12 seasons, actor T.J. Thyne played the eccentric entomologist and conspiracy theorist Dr. Jack Hodgins on Fox's hit crime series Bones. Secretly an heir to a massive fortune, Dr. Hodgins helps FBI special agent Seeley Booth (David Boreanaz) and forensic anthropologist Dr. Temperance "Bones" Brennan (Emily Deschanel) solve criminal cases by studying human remains.
Before landing his Bones gig, Thyne had small parts on Huff and Walker, Texas Ranger, and appeared in films like Erin Brockovich and How the Grinch Stole Christmas. He also previously appeared alongside David Boreanaz on a few episodes of the hit series Angel, a Buffy the Vampire spin-off on which Boreanaz played the titular vampire.
While he has a long list of acting credits leading up to his role on Bones, Thyne has kept a low profile since the show ended in 2017. He has appeared in only a handful of things, from short films to television commercials. Here's what the actor who played Jack Hodgins has been doing since Bones ended.
T.J. Thyne appeared on other crime series after Bones ended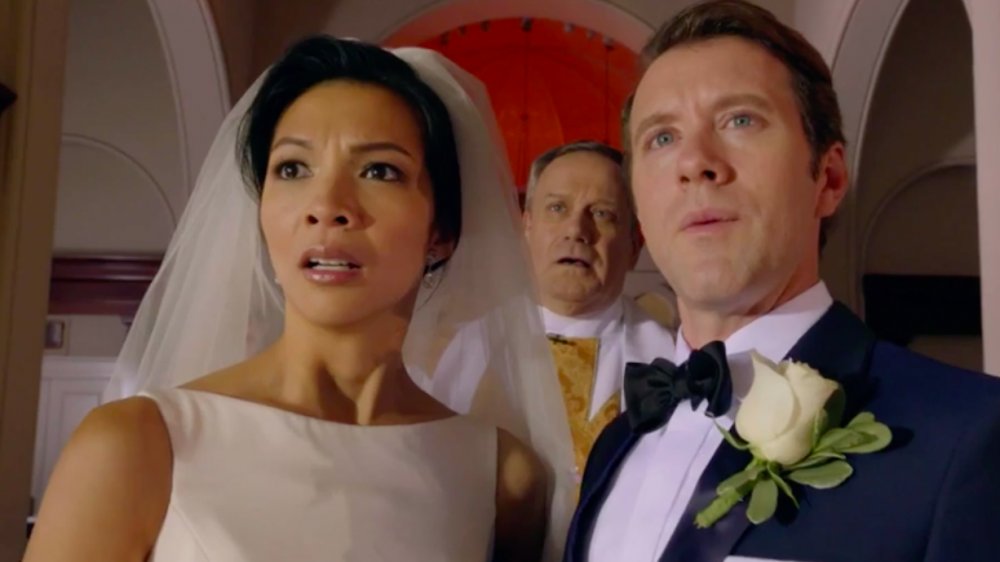 When Thyne first stepped away from Bones, he stuck to what he knew: crime. After over a decade of playing Dr. Hodgins, it was probably the easiest path for Thyne to take.
Thyne kicked off his post-Bones career on a little-seen miniseries in the fall of 2017, soon after the Bones series finale. He portrayed a distraught relative on the web-based show Urban Nightmares. The pseudo-documentary delves into the fictional unsolved murder of two police officers using home video-style footage, police "evidence," and interviews. The hard-to-find series aired on the little-known Blackpills web channel.
Two years later, in 2019, Thyne nabbed his highest-profile role since leaving Bones behind: a therapist accused of rape on an episode of Law & Order: Special Victims Unit. On the episode, a woman announces the allegation while Thyne's character is at the altar about to get married — resulting in a topsy-turvy he-said, she-said investigation. While a significant character on that episode of Law & Order: SVU, it was just a one-off appearance.
The Bones actor has dabbled in different roles, including selling salad dressing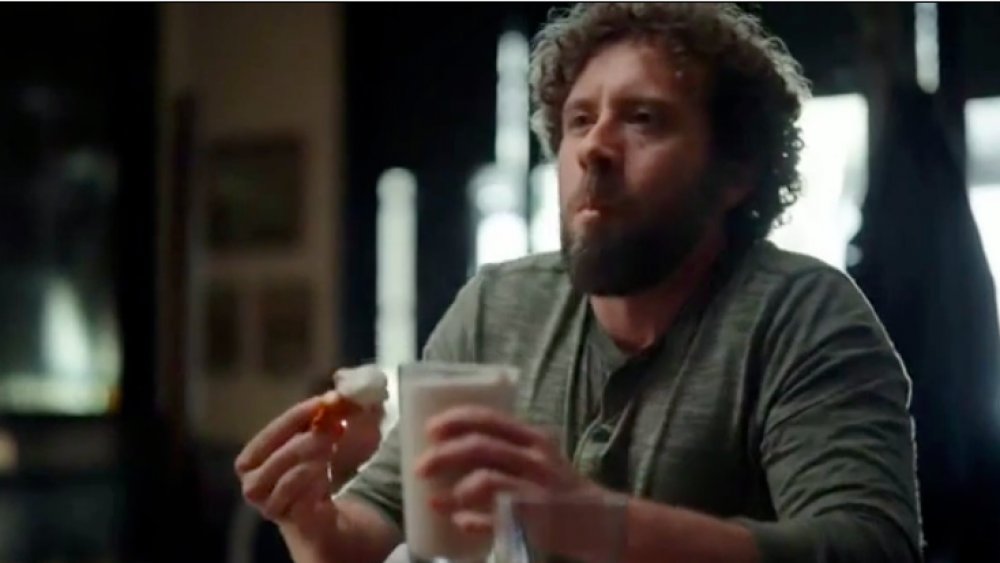 After appearing on Law & Order: SVU, Thyne moved away from crime dramas and started dabbling in other mediums.
First, he starred in the award-winning 2019 short film Extra Innings, in which he played a reporter who interviews a major league baseball manager (Peter Riegert) hoping to unearth secrets from his past.
Next up came the 2020 Netflix original series Gentefied, about three cousins trying to save their grandfather's Los Angeles-area taco shop from falling victim to gentrification. In it, Thyne played Tim, boss to artistic cousin Ana's (Karrie Martin), who has hired her to do what she loves — although she's conflicted about the role he's playing in the neighborhood's gentrification.
Thyne was also featured in a Hidden Valley Ranch TV commercial titled "Another Cold One," in which a man eating hot wings at a bar asks for "another cold one" — and the bartender pours him a pint glass of ranch dressing.
Perhaps Thyne enjoys keeping a low profile that lets him explore a smattering of short-lived characters that help him pay the bills, or maybe he's just waiting for the right role to land in his lap to make a comeback after his Bones success.