Debra Jo Rupp Says Working With This Is Us Star Sterling K. Brown Was 'Amazing' - Exclusive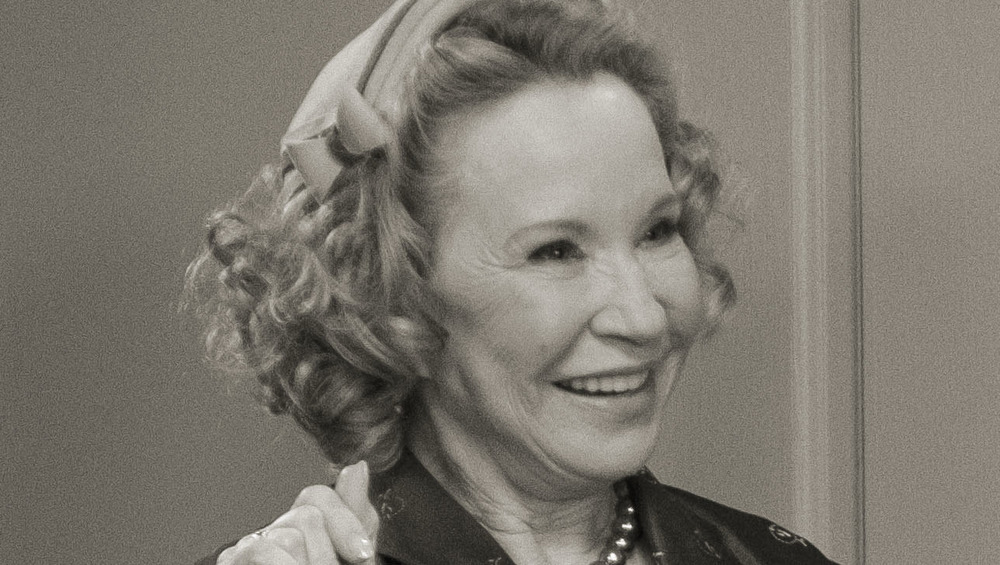 Disney/Marvel Studios
While her past roles on sitcoms like That '70s Show made Debra Jo Rupp the perfect choice to play the lovably sweet Mrs. Hart in the first two episodes of WandaVision, the acclaimed actor is quick to point out that her experience with drama also played a big part in getting her the role.
Part of Rupp's dramatic history came with a guest role on the multiple Screen Actors Guild and Emmy Award-winning drama This is Us in its second season. For four episodes Rupp played Linda, a social worker who spelled out the realities of fostering and adoption for Randall (Sterling K. Brown) and Beth (Susan Kelechi Watson).
In an exclusive interview with Looper, Rupp explains that going the dramatic route for a series definitely requires an entirely different discipline than comedy. "It was hard for me to do the role, because I had to keep so much in. I couldn't show a lot," Rupp says. "So that was a big learning experience for me."
'Learning from the best'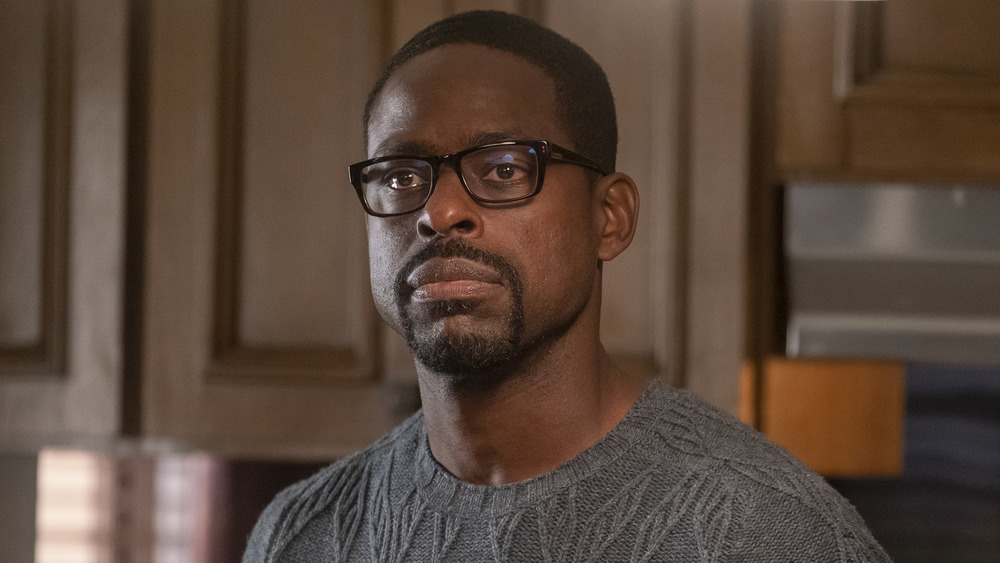 NBC
Rupp says one of the highlights of her dramatic turn in This is Us was the opportunity to absorb so much of Sterling K. Brown's dramatic talents.
"Sterling is... it's like learning from the best," she says. "When you look into someone's eyes and you're interacting and he has his words he has to say, and I had my words that I have to say, when you look into eyes like that, it's easy. It's just so easy. They say you're only as good as the person you're working with. Well, I don't think that I will ever get to where he is dramatically, because he's amazing. He's amazing, but I can aspire."
With her role in WandaVision, Rupp joins Brown once again, albeit in a broader sense — they're both now official members of the Marvel Cinematic Universe. Brown, of course, played the pivotal role of N'Jobu — King T'Chaka's brother and Killmonger's father — in 2018's Black Panther.
WandaVision, in which Elizabeth Olsen and Paul Bettany reprise their MCU roles as Wanda Maximoff (a.k.a. Scarlet Witch) and Vision, is now streaming on Disney+, with new episodes each Friday.