What Is The Song In E-Trade's Super Bowl 2021 Commercial?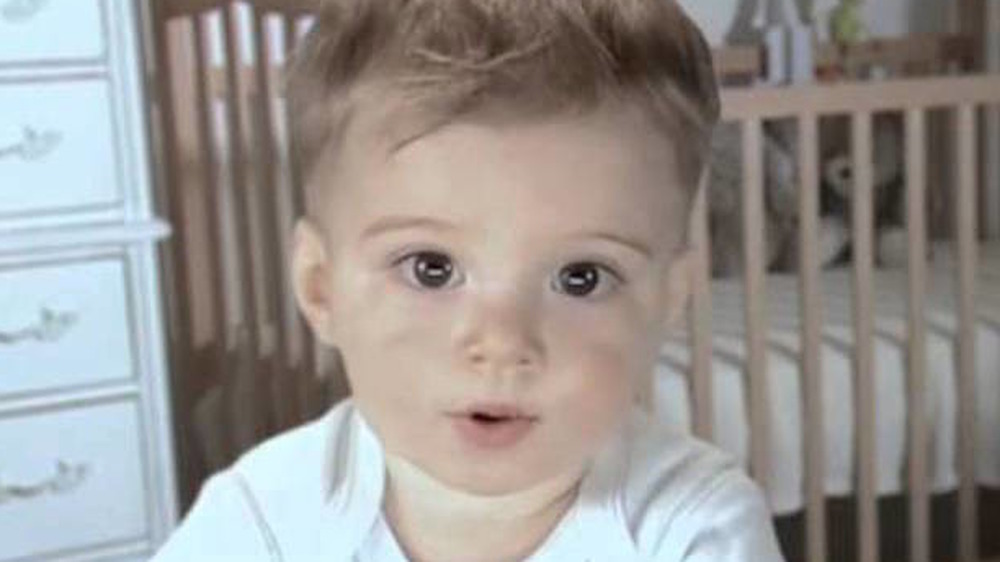 E-Trade
If there's one thing Super Bowl commercials love it's nostalgia. Sometimes this comes courtesy of a cameo from a beloved actor of yesteryear, and other times from the use of a classic song that instantly floods the viewer's brain with memories. For their Super Bowl LV ad, digital financial services provider E-Trade went with the latter approach.
The spot features a skinny kid trying to get in shape and bulk up by feebly attempting to do some at-home workouts. While he lays on his back performing bicycle kicks in the air, the tinny sound of an '80s rock anthem plays on a boombox somewhere in the room. If you listen closely, you can hear the inspirational words of the song, meant to motivate both our young fitness king and those looking to improve their financial portfolios on E-Trade: "You're the best around. Nothing's gonna ever keep you down."
There's a very good chance that the refrain will sound familiar. That's because the song, "You're the Best" by Joe Esposito, is a mainstay of movies, TV shows, and commercials. It first gained popularity thanks to its inclusion in a quintessential '80s film.
'You're the Best' by Joe Esposito has been inspiring audiences for decades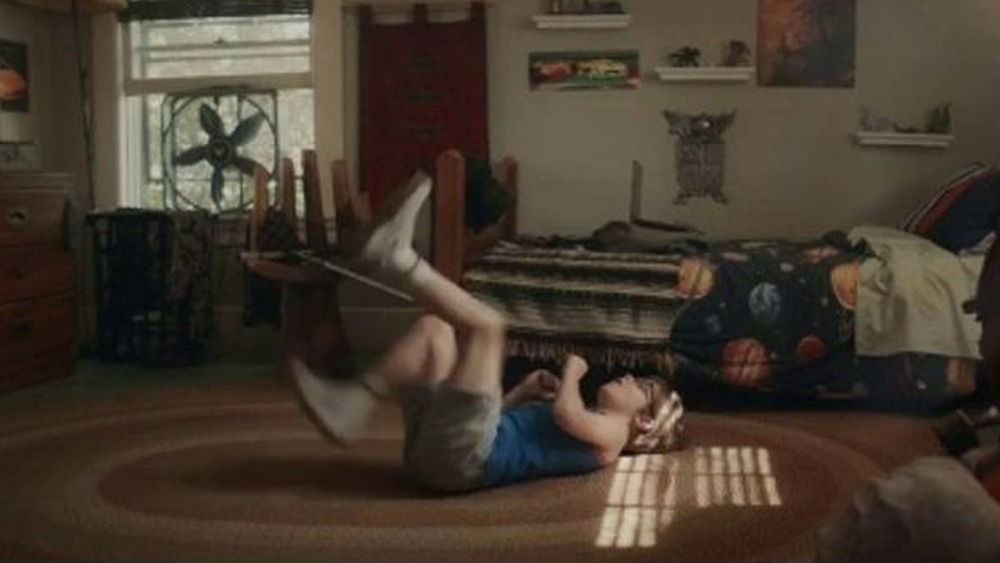 E-Trade
If "You're the Best" sounds like it was written specifically to appear in the climactic moment of an over-the-top '80s movie about persevering against the odds, that's because it literally was. During an interview with PopDose, Esposito explained, "I originally did 'You're the Best' for Rocky III, but it didn't make it."
Sylvester Stallone's third outing as the underdog boxing champ ended up using the now iconic song "Eye of the Tiger" by Survivor, but "You're the Best" didn't end up going to waste. The song was given another chance to inspire when it was used for the grand finale of The Karate Kid. In that film, it plays over the action of the All Valley Karate Championship. The song became such a memorable part of the movie that fans are waiting with bated breath for it to make an appearance in the sequel series Cobra Kai.
Since it was inducted into the unofficial '80s Power anthem Hall of Fame, the song has been used in dozens of movies, TV shows, video games, and commercials. Considering how instantly recognizable it is, it seems that E-Trade was purposefully playing on the song's reputation by having it play quietly in the background of their Super Bowl spot, as though it was the obvious choice to provide this scrawny kid with some much-needed inspiration.
You can see the ad in all its glory when the Kansas City Chiefs play the Tampa Bay Buccaneers during Super Bowl LV on Sunday February 7, 2021.