Why Jesse From Breaking Bad Should Have Looked Much Different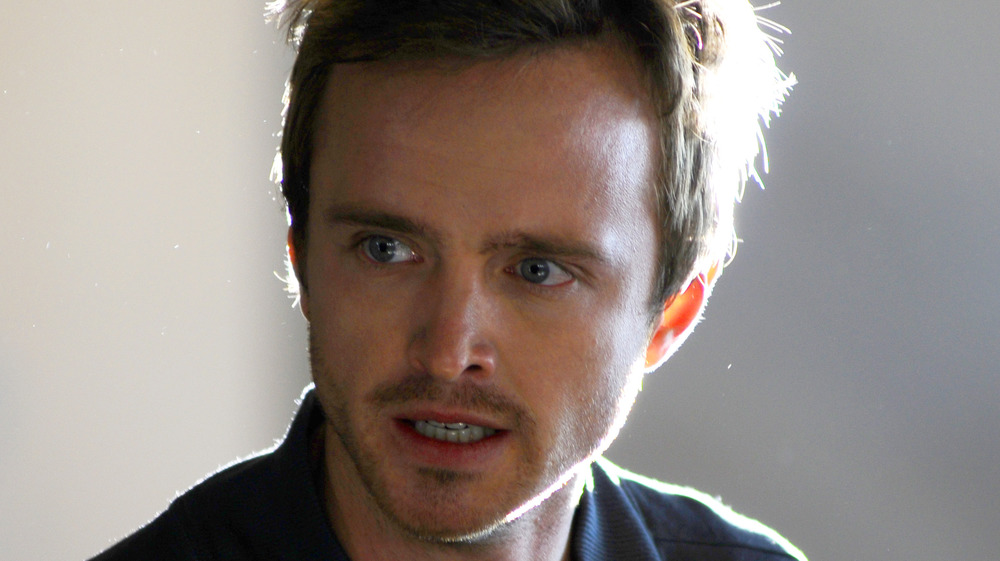 Ursula Coyote/AMC
Jesse's teeth were a little too perfect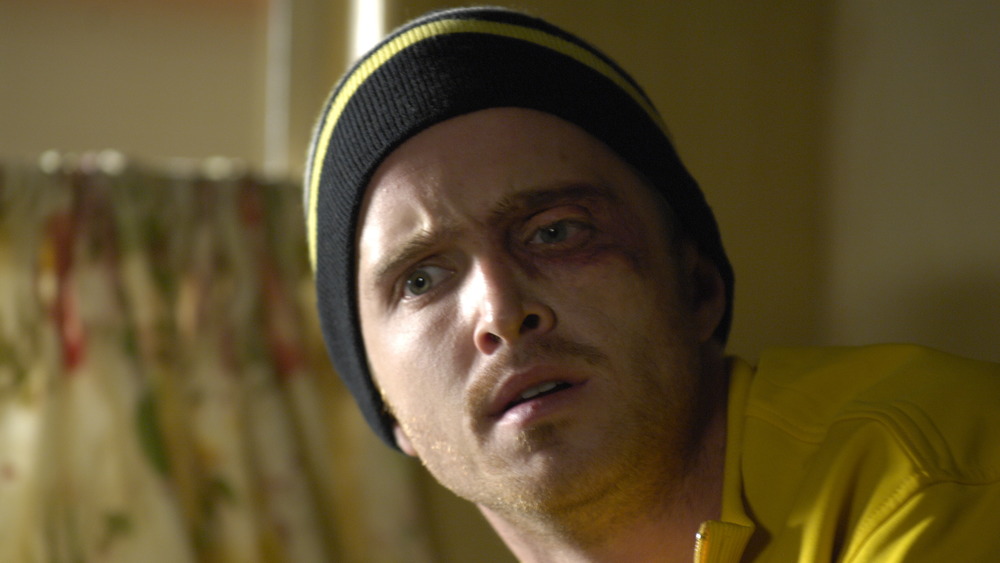 Lewis Jacobs/AMC
While Walt is a novice to the underground world of methamphetamine manufacturing when we first meet him in Breaking Bad's pilot, Jesse is not. In fact, Jesse is so caught up in the crime world that he even has the nickname "Cap'n Cook," along with a signature flavor for his product and friends (and foes) on the distribution side of things. Not only does Jesse make meth, but he also uses it and other drugs on a regular basis.
Soon after we meet Jesse, too, he receives the first of many, many facial injuries he would endure throughout his time working with Walt. Although Jesse certainly gains some scars as a result of his injuries and from partying too hard, his teeth are always unbroken and unvarnished. But between his drug use and the many beatings, his teeth should have been a little less picture-perfect.
In 2018, while celebrating the 10-year anniversary of Breaking Bad, Gilligan told Digital Spy that his one regret about how he made the series is how pristine Jesse's chompers are in the show, saying, "I'm really sorry Jesse's teeth were so perfect. Aaron Paul's teeth are so perfect, rather – Jesse Pinkman, the character, would get the living hell beaten out of him every week. And then he smoked a lot of meth, which is rough on your teeth! ... Little details like that... If I stopped to think about it, I would change them. I would say to myself, 'I wish we'd gotten that right.'"
Bad teeth came up in another context, though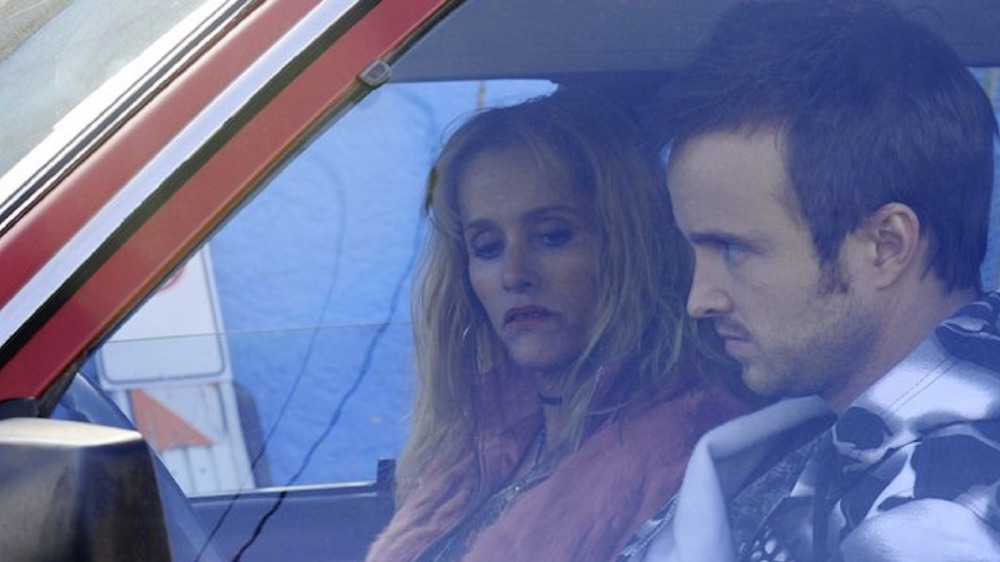 Ursula Coyote/AMC
Even if Gilligan unintentionally let Jesse's smile stay a little too radiant throughout the series, the subject of a character's teeth being ruined by drug use does come up a big way in Breaking Bad. When we first meet Wendy (Julia Minesci) in season 1's "...And the Bag's in the River," Hank Schrader (Dean Norris) makes a point of showing how wrecked her "pearly whites" have become to scare Walter Jr. (RJ Mitte) out of using drugs.
While Gilligan told Entertainment Weekly in 2014 that he thinks Jesse's teeth maybe could have been more "realistic" in light of the fact that "smoke eats the enamel right off of teeth," he also has an excuse for letting that detail slide: "Aaron is such a good-looking guy that maybe that counts as poetic license that we kept his teeth looking nice," he explained.
Interestingly enough, Gilligan did get a chance to change Jesse's appearance somewhat when he brought back the character for the sequel film, El Camino: A Breaking Bad Movie, which Gilligan wrote and directed. However, even though Pinkman had some major damage to his body and face, he would have still left his dentist with little work to do because his teeth looked as lovely as ever.