The Best And Worst Lily AT&T Commercials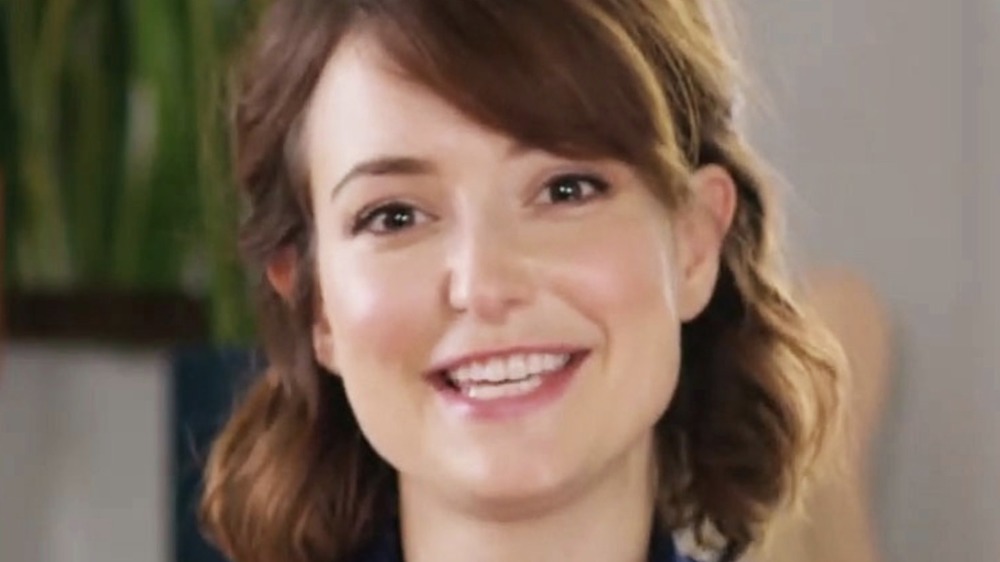 From 2013-2017, AT&T featured bubbly young store clerk Lily Adams, played by Milana Vayntrub, in more than 40 commercials. Her perky demeanor, displayed perfectly when she was dealing with many quirky customers, made her a prominent spokesperson for the telecommunications company and a welcome sight on TV screens. Over the course of her tenure, Lily sold phones to scores of people, including celebrities like Gordon Ramsey, who didn't know what to do with his arms since there was no reason to lose his temper, or a guy who didn't believe there wasn't a catch to the deal she was offering.
Lily returned for more TV spots in 2020, working from home in a few. Over the years, some TV watchers have found her annoying, as another in the long line of spunky yet silly spokespersons in the vein of Progressive's Flo, and others have found her adorable; maybe even too adorable, given that she's had to fend off sexual harassment online. The problem got so bad, AT&T even issued a statement in support. In any case, AT&T's Lily remains an indelible part of the pop culture scene of the 2010s. Here's a look back and some of the best and worst of her commercial appearances. 
Best: A Little Love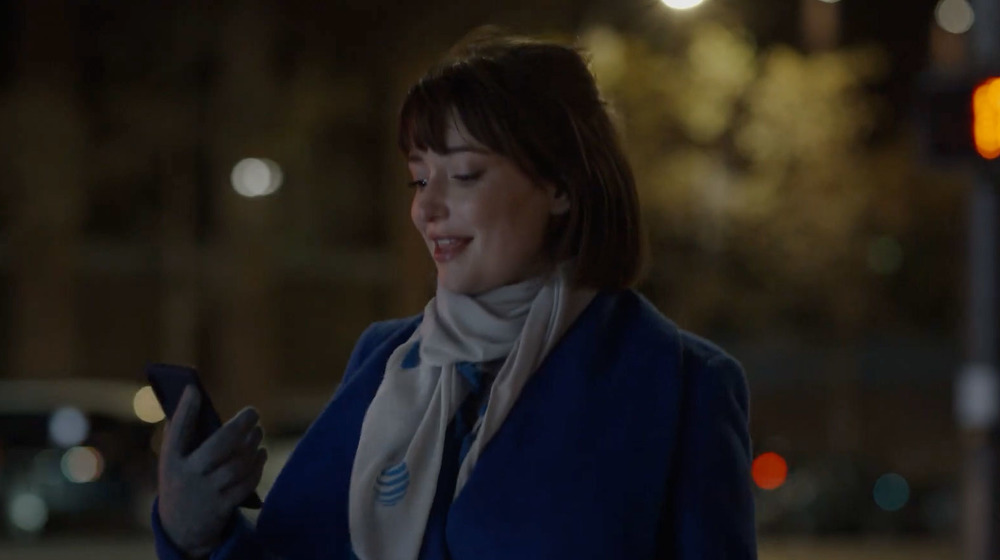 AT&T
Late in 2020, AT&T released a 60-second commercial on national television that deviated from its usual lighthearted formula. The theme was connectedness. The spot showed disparate groups of people hearing others singing the song popularized by Jackie DeShannon in 1969, "Put A Little Love in Your Heart," and spreading the music. Among them were LeBron James and Lily herself. The ad came at the end of a difficult year for many, marked as it was by the COVID-19 pandemic resulting in job losses and stay-at-home orders, along with a disruptive political situation.
Instead of selling its 5G phone service, AT&T opted to spread a message of hope. "The lyrics felt so perfect for what we wanted to say—to look out for, and care for one another, and help make the world a better place for everybody," AT&T's vice president of advertising and social media Marc Burns told Muse. "The start of new year is a chance for us all to look forward and start afresh. So, we thought now was the perfect time to share a simple message of hope and positivity." The ad moved some of its viewers to tears, so it's clear AT&T accomplished its mission. 
Worst: AT&T Is Offering The iPhone For Half Off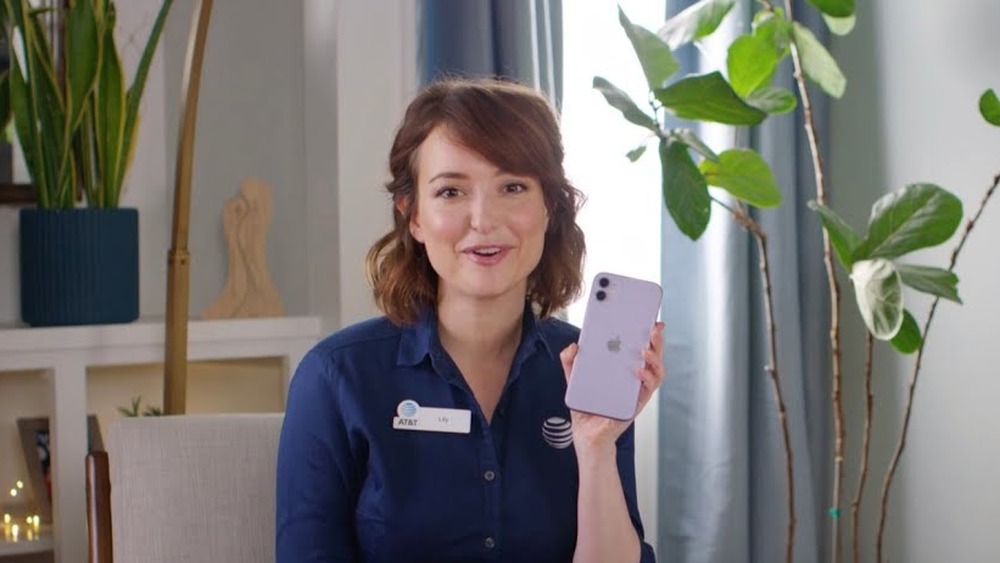 AT&T
Perhaps Lily's return to AT&T commercials in 2020, as cringey as some of them turned out to be, still worked to make money for the company during a challenging year. After all, her face was familiar to TV audiences, who were turning to older TV shows and pop cultural references as a form of comfort. However, part of the issue with the newer ads is that they focused more on her own weirdnesses than that of her customers. These end up creating somewhat embarrassing moments that reveal that her customers don't deal with Lily's unusual tendencies as well as she does with theirs. 
This ad is a really good example of this type of tone. She says she's working from home and has a couple of tips for people, one of which is to get the iPhone for half-off, and the other of which is to put googly eyes on all objects within reach. She then shows a picture of a guitar she calls Geraldo, saying he's her "best friend." Then she realizes her mug, also adorned with googly eyes and apparently named Nancy, is sitting on the table next to her, prompting an apology. The idea, of course, is to show that she's maybe going a bit nutty from being alone during the pandemic, but it certainly wasn't their best work.
Best: Psychic/New iPhone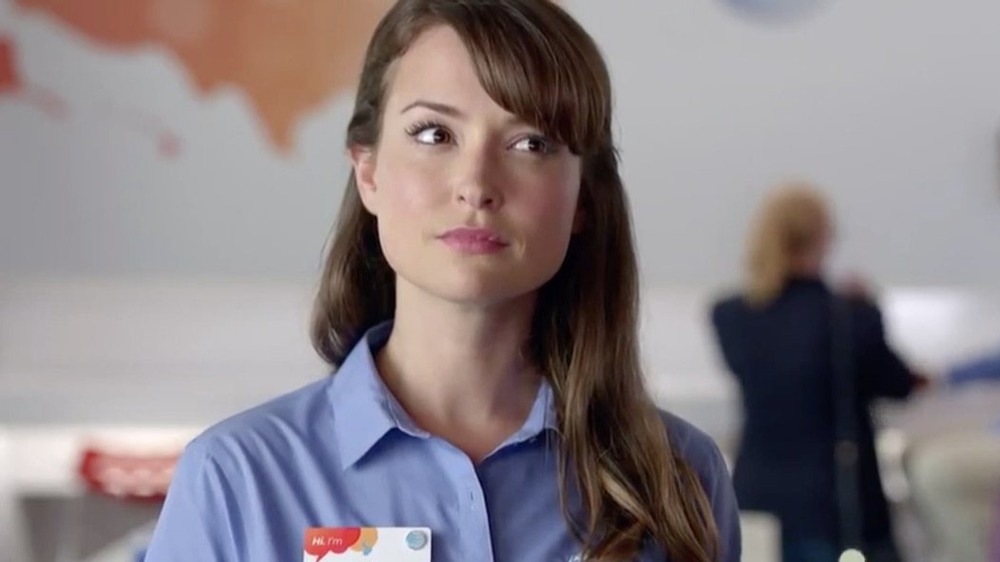 AT&T
Most of Lily's ads walk the line between funny and groan-inducing — which is par for the course in the world of commercials, it seems like — but some are legitimately amusing. In one of these spots, Lily answers a man's questions before he even asks them. At first, it seems like this is because she's been getting the same responses all day. But then, the conversation takes a turn when she starts responding to his inner thoughts, even though they clearly have nothing to do with the AT&T deal they'd just been discussing. 
Like the rest of the campaign, it's a slightly silly ad that highlights Lily's competence — and by extension, the competence of all AT&T customer service representatives — and charm. Overall, it ends up working better than other commercials, like the 2020 set, that bring attention to her abilities rather than the personalities of her customers.
Worst: 5Gee, That's Easy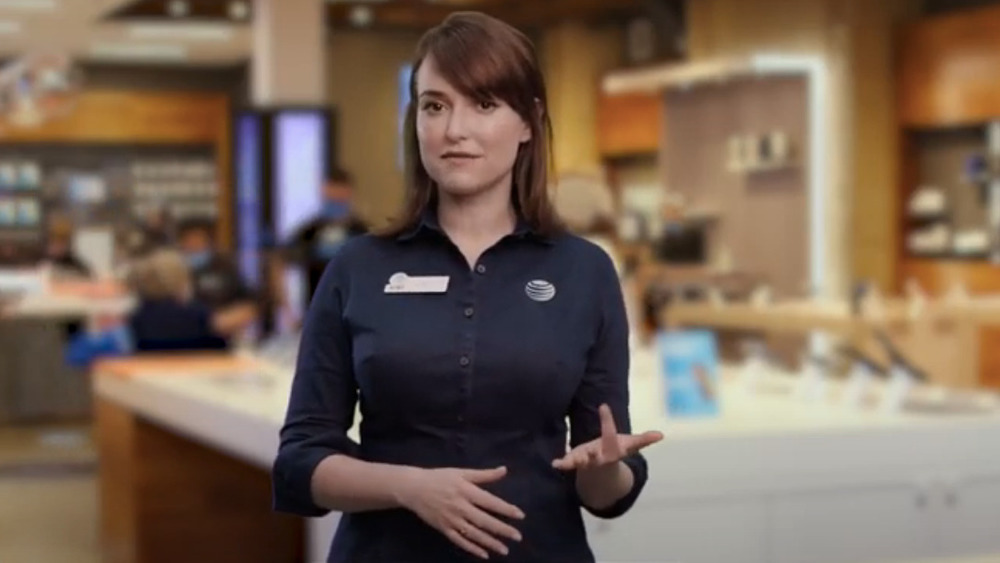 AT&T
Even when it's bad, a commercial can work if it's memorable. Bad ads have the power to stick in a potential customer's consciousness like gum under your shoe, but boring ones aren't effective at all. This one features AT&T's Lily being straightforward and cutting to an unnamed AT&T expert to discuss AT&Ts 5G plans, and it's so dull that you have to watch it more than once to understand what it is they're even selling. Apparently, AT&T wants customers to know that they'll get nationwide 5G with all their current service plans, but it's not an exciting message and it's not fun or cute or anything else viewers had come to expect from the character. 
This was pretty unusual for an AT&T ad with Lily in it. Usually, AT&T took mild risks with the humor in her ads, incorporating golf or HBO Max sound cues, but this one was just about as ho-hum as can be. And it's forgettable too, which Lily, as AT&T's spokesperson, generally was not.