This Is The Rapper Behind Oikos' Ugly Face Super Bowl Commercial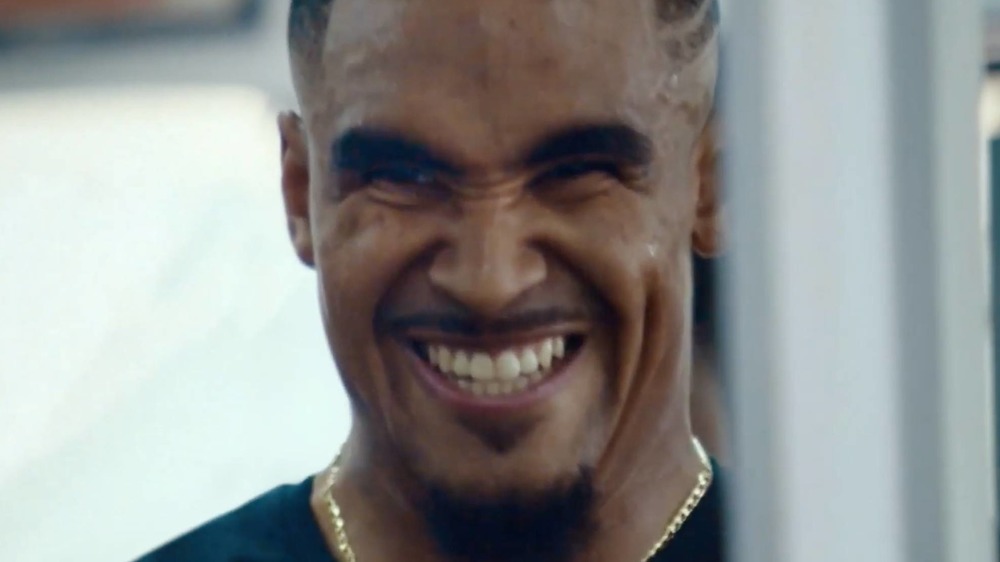 Oikos
No one looks particularly attractive in the midst of an intense workout. Sometimes the result of summoning every last ounce of your strength to do one last rep creates what's known in scientific circles as an "ugly face." Anyone who frequents a gym knows what we're talking about, and it's precisely that expression that serves as the basis for the new Oikos Super Bowl commercial set to air during the big game. 
The 30-second ad consists of various clips of athletes (and SpongeBob SquarePants) pushing themselves to the limit and making an ugly face in the process. All this comes amidst ad copy for Oikos Pro yogurt, a single container of which contains 20 grams of protein, making it an ideal breakfast or snack for people looking to pack on muscle. 
All this plays over a song appropriately entitled "Ugly Face." If you like what you hear, then you'll definitely want to check out some of the musician who wrote its other offerings. Mizta CEO may not be a household name yet, but now's the perfect time to get familiar. 
Mizta CEO might just get his big break from this year's Oikos Super Bowl ad
As of this writing, Mizta CEO only has 23.5K followers on Instagram and a little over 1,000 on Twitter, but those numbers are set to skyrocket once his spot drops on February 7 during the Super Bowl. According to Ad Age, the commercial is set to air during the pregame show as well as after the halftime performance from The Weeknd, who is guaranteed to show up no matter what's really going on with his face. Undoubtedly, there will be plenty of people busting out their Shazam apps to figure out what the catchy tune is, and Mizta CEO will earn a ton of new fans as a result. 
None of this should be taken to suggest he's a newbie to the music industry. He currently has two albums to his name — 2013's Nuff Said and 2020's No Filter (via Apple Music) — as well as the compilation piece Book of Matthew, which dropped in 2018. While Mizta CEO is set to have a great day on Sunday, he won't be the only rapper making the rounds. 
Lil Nas X, who shot to superstardom for his viral hit single "Old Town Road," will also be appearing in a Super Bowl commercial (via Billboard). He's scheduled to appear in an ad spot for Logitech in which he'll discuss how social media and the internet have the power to bring us all together. The digital realm is where Lil Nas X got his start, and it's where Mizta CEO has also been building a following. 
Keep an eye out for the Memphis-based rapper. February 7 is set to introduce him to a large, new audience.