The Falcon And The Winter Soldier Will Feature This MCU Favorite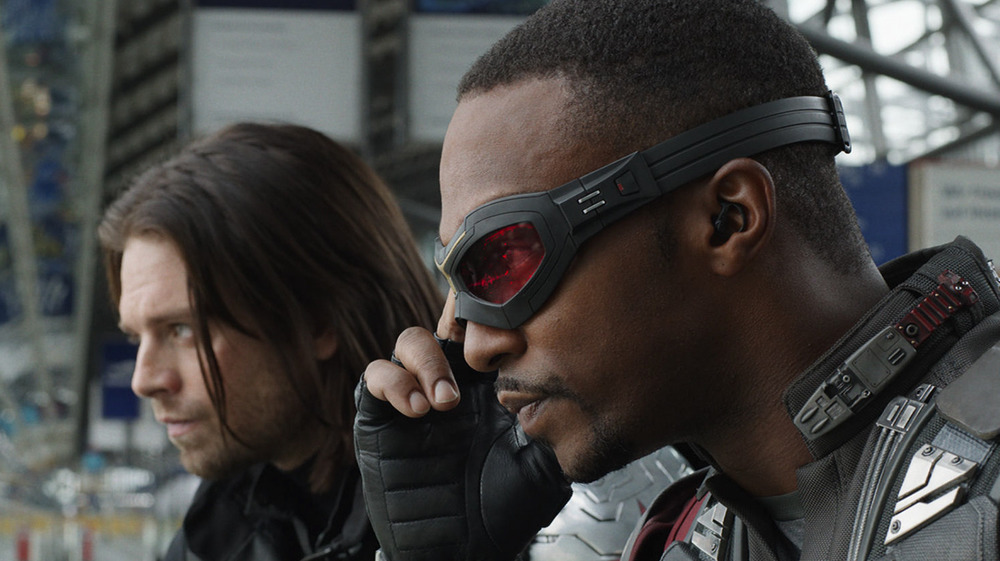 Marvel Studios/Disney
Fans of the MCU are revved-up for more of their favorite heroes, given the successful reception of WandaVision on Disney+. With many more shows to come later this year — including Loki, What If ...?, and Ms. Marvel — the Marvel Cinematic Universe is sure to have more exciting things in store for fans. 
The next show on the docket is The Falcon and the Winter Soldier, which is due to air on Disney+ starting March 19. We know that the series will see the return of Anthony Mackie as Sam Wilson and Sebastian Stan as Bucky Barnes, but who else can fans expect to make an appearance? WandaVision star Elizabeth Olsen has recently revealed that an MCU veteran will be surprising fans on their show (although she is mum as to whom that could be, of course), but we don't have to wait to know which fan-favorite character will be guest starring in The Falcon and the Winter Soldier.
Don Cheadle will be in The Falcon and the Winter Soldier as War Machine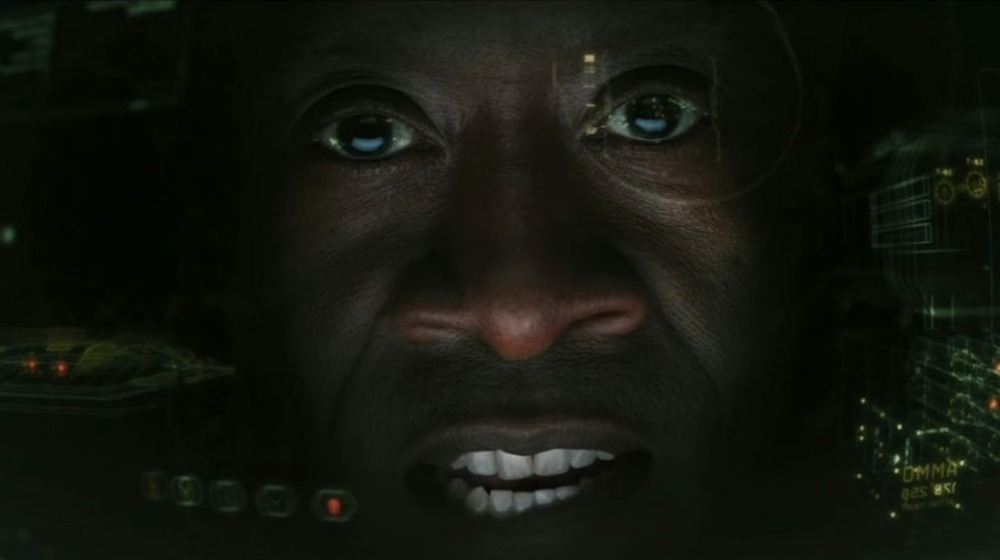 Marvel Studios/Disney
One of the original veterans of the MCU, actor Don Cheadle has played James "Rhodey" Rhodes-slash-War Machine since taking over the role in Iron Man 2. Since then, his character has appeared in several other films in the MCU, including Avengers: Age of Ultron, Captain America: Civil War, and Avengers: Infinity War and Endgame. Cheadle spoke to BroBible during a recent podcast and confirmed the news that War Machine will make an appearance in the upcoming The Falcon and the Winter Soldier. "That's some of the fun of the MCU, that we all get to show up in each other's stories," Cheadle said. "It's really fun and interesting and, by all imagination, completely open-ended — this can go anywhere."
Cheadle also talked to BroBible about his own series, Armor Wars, which will also air on Disney+. Armor Wars will be based on the comic book storyline of the same name, and currently has no official release date. According to Cheadle, the series will incorporate the death of Tony Stark, who, of course, met his demise in Avengers: Endgame. The actor hopes that the series will continue to see Rhodey grow and evolve, and expects that War Machine's suit technology will do the same. As for how War Machine will factor into the storyline for The Falcon and the Winter Soldier, fans will have to wait until March 19 to find out.