The Forgotten Robin Williams Adventure Movie Taking Off On Netflix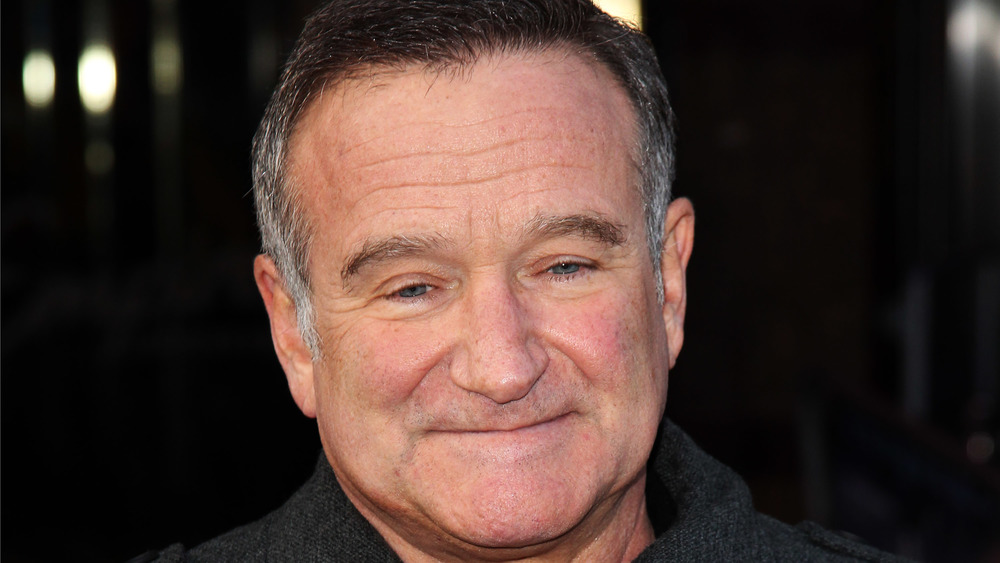 Dave Hogan/Getty Images
The adventures of Peter Pan have always been a timeless classic for kids who grew up either reading the stories by J. M. Barrie, or watching the much-loved animated Disney film from 1953. Over the last century, there have been stage plays, silent films, a slew of novels and short stories, musicals, prequels, television specials, and even a Walt Disney Parks and Resorts attraction (aptly named Peter Pan's Flight) centered on the antics of the mischievous young boy who never wants to grow up. Out of all the media featuring Peter Pan that's come out in the past 100 years, one stands out as an underappreciated gem: a live-action film starring Robin Williams that offers a different perspective on Neverland.
Directed by Steven Spielberg, the 1991 swashbuckling adventure flick Hook follows an adult Peter Pan, now going by the name "Peter Banning," played by the late, great Williams. Peter Banning is unaware of his former identity as the boy who flew around Neverland, fought pirates, had a tiny fairy at his beck and call, and taught the Darling children about the magic of "lovely wonderful thoughts" and the rottenness of growing up. The adult Peter is a a career-driven father of two, working long days as a corporate lawyer in San Francisco and feeling a strain on his marriage because of it. 
When the Banning family flies to London to visit Moira Banning's (Caroline Goodall) grandmother Wendy Darling (Maggie Smith), Peter's past and present collide as Captain James Hook (Dustin Hoffman) makes a return and exacts his revenge plot. The evil pirate decides to kidnap Peter's children, and it's up to Peter to return to Neverland to save his kids, and reconnect with his inner child.
By taking a different approach to the Peter Pan story, Spielberg managed to tie together themes of adulthood, imagination, and childhood into one heartwarming package. And, of course, with Robin Williams' excellent acting skills, his role in Hook really allows the film's message to hit home. 
While Hook didn't do too well with critics, it's still a classic that deserves a chance. It seems few people know that more than Netflix subscribers, who have been streaming Hook now more than ever before.
Hook is a diamond in the rough that's still worth a shot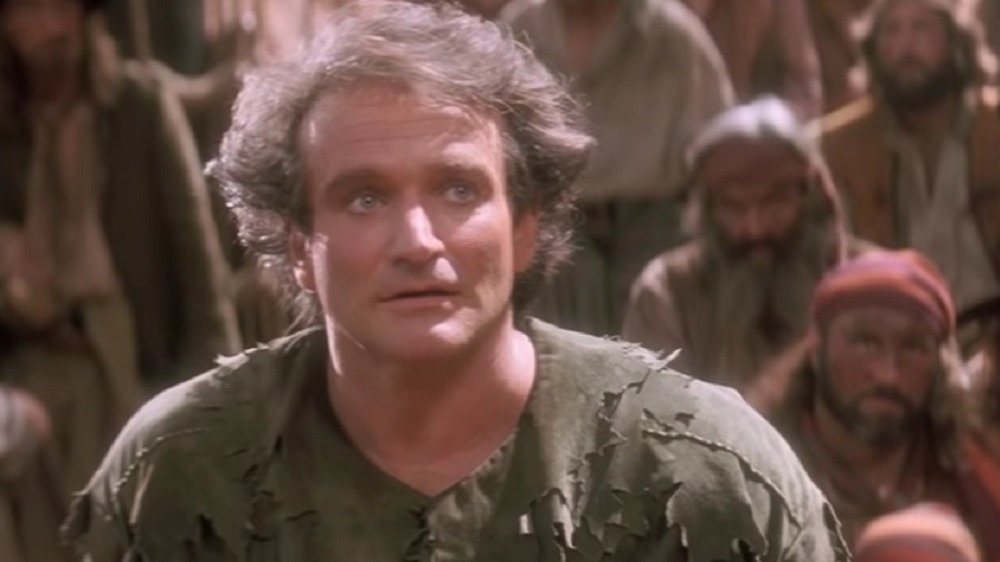 TriStar Pictures
Admittedly, Hook did have its issues — and Spielberg himself knew that. The acclaimed filmmaker previously admitted that he lacked confidence while making Hook, and that ended up showing in the finished product. "I didn't quite know what I was doing and I tried to paint over my insecurity with production value," Spielberg said in a 2018 interview with Empire Magazine (via Den of Geek). He also candidly shared that he "felt like a fish out of water making Hook."
Prior to that confession, during an interview with Entertainment Weekly in 2011, Spielberg explained that while there were parts of the film he enjoyed, he's a little disappointed with how he handled his leap into Neverland. "I'm a little less proud of the Neverland sequences because I'm uncomfortable with that highly stylized world that today, of course, I would probably have done with live-action character work inside a completely digital set," he said. "But we didn't have the technology to do it then, and my imagination only went as far as building physical sets and trying to paint trees blue and red."
Unfortunately, critics noticed that Hook wasn't exactly perfect, and their largely negative reviews have placed Hook at a 29 percent approval rating on Rotten Tomatoes. Many critics felt that while the film had appeal, it lacked depth. One review — from Jonathan Rosenbaum of The Chicago Reader – criticized Hook for treating Neverland and its characters as "two-dimensional residents" who were forced to "march through its various nooks and crannies." Additionally, critics weren't too happy about the child acting in the film. A review by Tim Brayton from Alternate Ending highlighted this problem, stating, "Given the inherent importance of children to the Peter Pan universe, it's damn near fatal that Hook has so many godawful child roles."
Although these critiques are valid, Hook did seem to go over really well with audiences, scoring a 76 percent amongst registered users on Rotten Tomatoes. Audience reviews highlight the film's comedic elements and heartwarming story, and it's clear that overall, everyday viewers genuinely enjoy Spielberg's unique take on the Peter Pan narrative. One person even wrote that they "can't believe how hated this is when it's a perfect family film with a good twist on a classic story." 
Films that were panned by critics but adored by audiences aren't entirely unique, and it's evident that Hook is one of them. It may not be Spielberg's best work, but Hook is still worth a watch on Netflix today.