Don't Miss This Upcoming Pandemic Fantasy-Thriller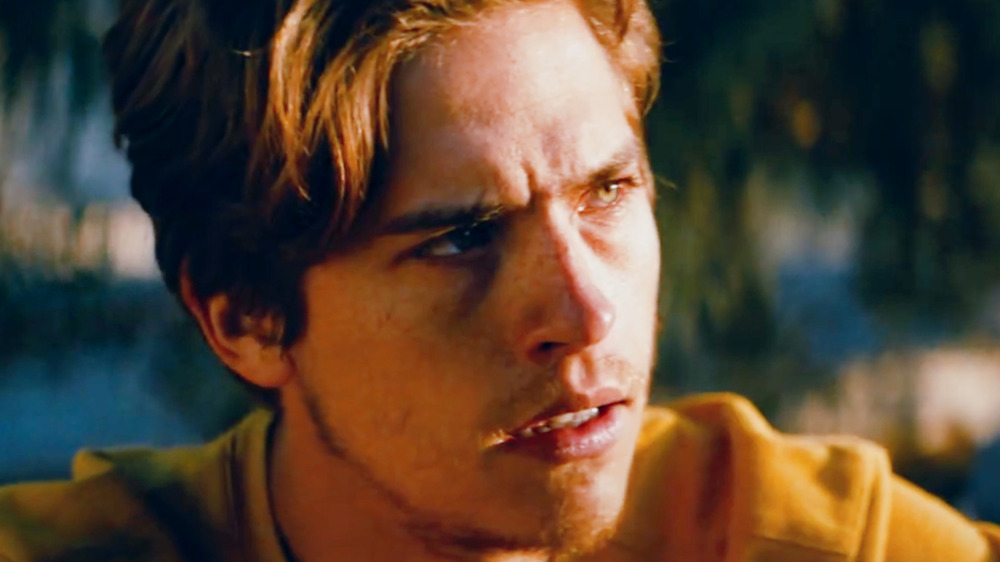 Gravitas Ventures
Even before the 21st century got a taste of a real pandemic, many filmmakers have been obsessed with portraying how a tiny — yet potentially fatal — microbe could shut down human society and test morality. While many films prefer to go down the infectious zombie plague route, plenty of others take a decidedly more realistic approach. Most are still wildly unrealistic because their diseases are too virulent, but lately, a lot of pandemic thrillers have taken a page from reality and traded zombies for regular Joes and Janes just trying to survive.
Recently, the Michael Bay-produced film Songbird has been killing it on Amazon Video, and not just because it portrays a deadlier strain of COVID-19, dubbed COVID-23. But, this film is far from the only recent pandemic fantasy-thriller that borrows from reality. One upcoming indie film that you might not have heard of is scheduled to release before the month is out, and if you aren't sick of watching movies about pandemics, you won't want to miss it.
Mark your calendars for Tyger Tyger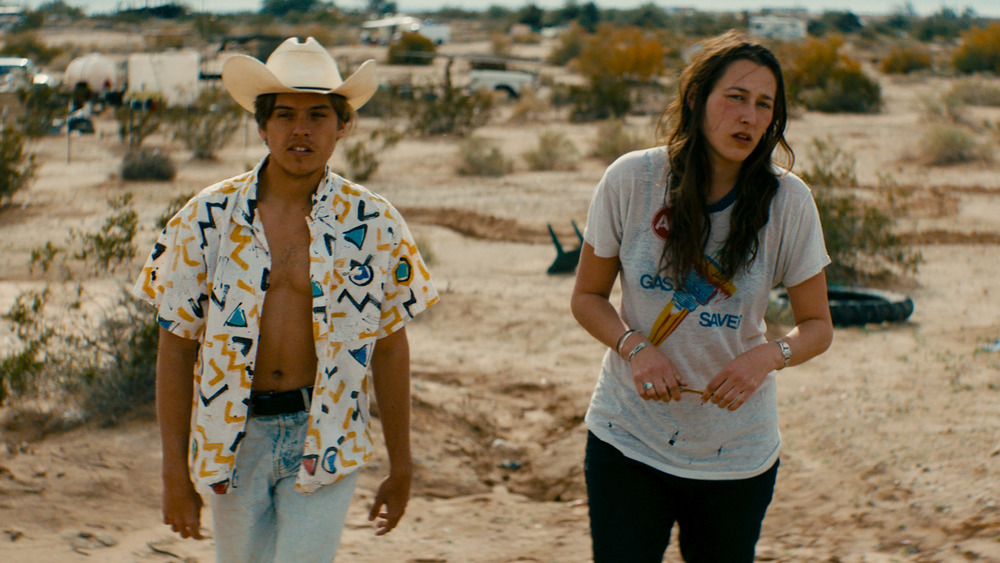 Gravitas Ventures
Tyger Tyger is the latest film by Kerry Mondragon. While he has produced plenty of shorts, such as Meet Me at a Funeral and Da Sweet Blood of Jesus, Tyger Tyger marks his first writing and editing role. The film will star Dylan Sprouse (The Suite Life of Zack & Cody, Grace Under Fire), Sam Quartin (Let Me Make You a Martyr, Run with the Hunted), and Max Madsen (A Night in Jail, Carte Blanche). Moreover, the movie will take its title from the first line of William Blake's "The Tyger": "Tyger Tyger, burning bright, in the forests of the night." Because when you are infected with a deadly disease, your body figuratively burns up.
The movie takes place during the middle of a pandemic when a woman, Blake (played by Sam Quartin) decides the best way to kill time while waiting on her disease test results is to rob a pharmacy. On top of that, she leaves her boyfriend (Max Madsen) and decides to team up with a drug addict named Luke (Dylan Sprouse) to distribute the life-saving medication she just stole to the needy. What results is a life-and-death road trip across lawless cities, wastelands, and the country known as discovery.
Tyger Tyger will be available starting February 26, 2021, through select theaters, drive-ins, and digital/video on-demand services.