Could Kathryn Hahn's Spider-Verse Doc Ock End Up In The Live-Action Spider-Man Multiverse Film? - Exclusive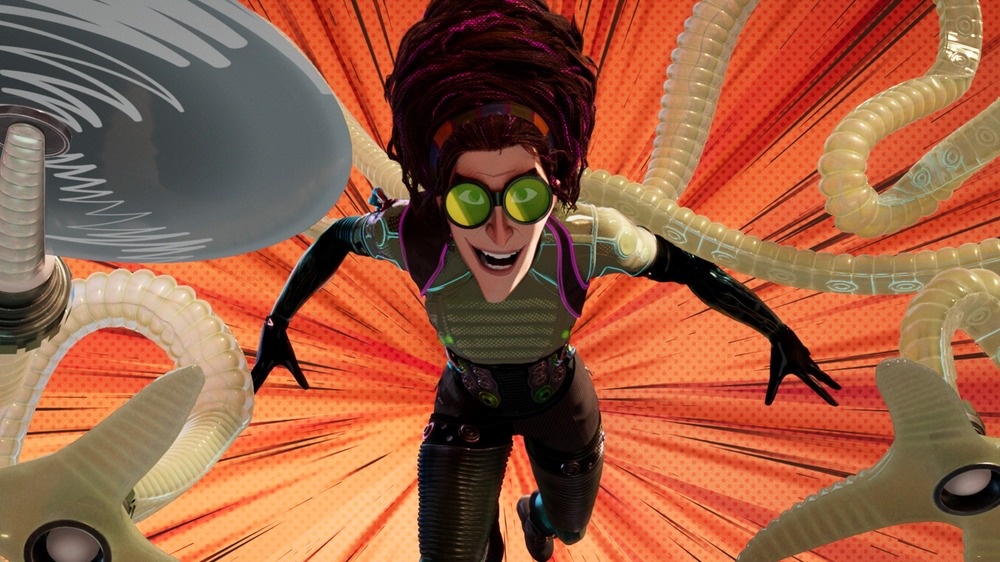 Sony Pictures
Although fans may think Kathryn Hahn is making her Marvel debut on WandaVision as Wanda (Elizabeth Olsen) and Vision's (Paul Bettany) lovable nosy neighbor Agnes, the gifted comedy actor has had a role in the Marvel multiverse before — and a pivotal one at that. She brought new life to one of the most iconic villains in comic book history for 2018's Oscar-winning animated film Spider-Man: Into the Spider-Verse.
Hahn voiced the Spider-Verse version of Doc Ock (here known as Dr. Olivia Octavius), who finds herself at odds with Miles Morales (Shameik Moore) and Peter B. Parker (Jake Johnson) in their dimension-hopping adventure. And while the Sony Pictures release was produced in association with Marvel and is not a part of the Marvel Cinematic Universe timeline, it still raises the question of whether we could see a live-action version of Hahn's Doc Ock — especially since the upcoming third MCU Spider-Man movie is already building bridges to other dimensions.
If the speculation holds true and fans get to see Tobey Maguire's and Andrew Garfield's versions of Spider-Man opposite Tom Holland, there's definitely more room for more versions of Doc Ock apart from Alfred Molina. Looper got the chance to ask Hahn about this possibility when we sat down to chat with her about WandaVision — and she gave us a reason to be hopeful.
Kathryn Hahn says the Marvel rules are, 'There really are no rules'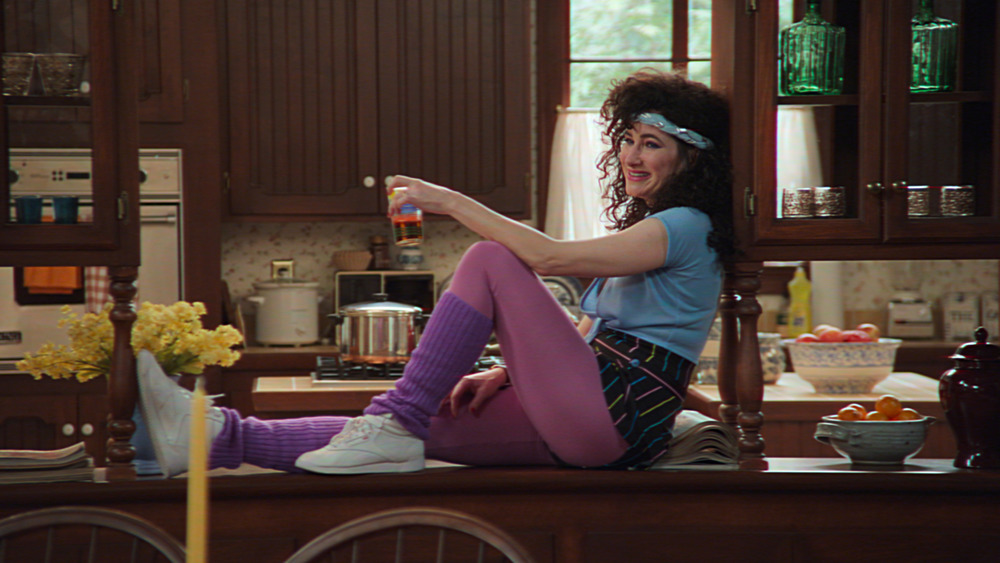 Disney/Marvel Studios
Hahn says she's not aware of any reason that her live-action presence on WandaVision and her Spider-Verse voice role should get in each other's way, so who's to say that she can't take another leap into the MCU as Dr. Olivia Octavius? There's no question that Hahn bears a certain resemblance to her villainous Into the Spider-Verse character, making the idea all the more conceivable.
"You know, who is to say?" Hahn asks, mulling the possibility. "As [Marvel Studios president] Kevin [Feige] said, 'This is a whole brand-new chapter.' This show [WandaVision] feels unlike anything that the MCU has ever done before on so many levels. I just feel like the rules are changing every second. And the rules are, 'There really are no rules,' which makes it really exciting for fans and for creators. So yeah, for sure [I'm interested]."
The whole idea of an actor who originally voiced a character in an animated project leaping to live-action to reprise that character isn't entirely far-fetched. After all, Katee Sackhoff voiced Mandalorian butt-kicker Bo-Katan Kryze in Star Wars: The Clone Wars and Star Wars: Rebels before playing the live-action version of the character in season 2 of The Mandalorian.
For the time being, Hahn is prominently featured in WandaVision, with new episodes premiering Fridays on Disney+.