First Look At Jared Leto's Joker In The Snyder Cut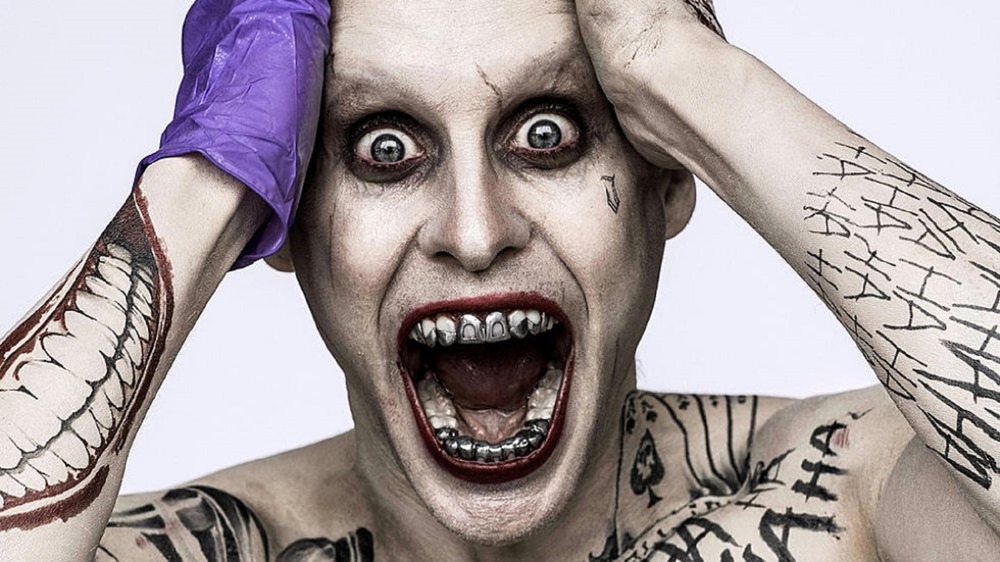 Warner Bros.
After years of rumors and much fan campaigning, Zack Snyder's long-awaited Snyder Cut of Justice League is finally arriving, with its HBO Max release date set to March 18, 2021. The work is famously filled to the brim with characters, but with a four-hour runtime and rumors of an R rating, there's one particular addition that may fit in surprisingly well: Jared Leto's Joker.   
With his "Damaged" forehead tattoo and metal teeth, Leto's take on the villain in Suicide Squad was ... controversial, to say the least, and definitely not among people's favorite versions of the Joker. Even so, fans have been absolutely freaking out over the character's appearance in the Snyder Cut, and this time, the hype appears to be overwhelmingly positive. As such, it's a safe guess that people are eagerly waiting to see how the Joker fits the Justice League's tale, and how Leto's extremely colorful version of the supervillain works with Snyder's rather more muted color palette. Fortunately, you won't have to wait too long to find out. In fact, the director just released an intriguing first glimpse at Jared Leto's Joker in the Snyder Cut.
The first look on Jared Leto's Joker teases a fresh take on the character
Zack Snyder shared the first look at Leto's Joker in the Snyder Cut on his Vero account, as well as his Twitter. Though the main focus of the image is on the playing card his gloved hand is holding, the picture shows a marked stylistic difference to the rather garish Joker of Suicide Squad. The blurry, black-and-white shot shows the Joker as a shadowy figure that comes across as much scarier than we've seen from the Leto version so far. While it remains to be seen how the character looks like in full focus and color, this horror movie style does seem adequately ominous for one of the most legendary comic book villains out there. What's more, his tattoos aren't visible, and the image makes it seem like his hairstyle might be longer this time around. All in all, the difference is so marked that some fans are wondering whether it's Leto's Joker at all. "That is Joaquin Phoenix," Vero user @blackracer insisted, "and I'm 100% correct." 
Snyder has already confirmed that Leto's Joker will have a new look this time around, so it makes perfect sense to keep the character's visage shrouded in mystery for now, in order to ensure maximum impact later down the line. You'll likely have to wait a while longer before you see the Snyder Cut version of Leto's Joker in his full, resplendent glory — but this first image is an interesting teaser of a potentially scarier and more muted take on the character.