What's The Song In Matthew McConaughey's Doritos 3D Crunch Commercial?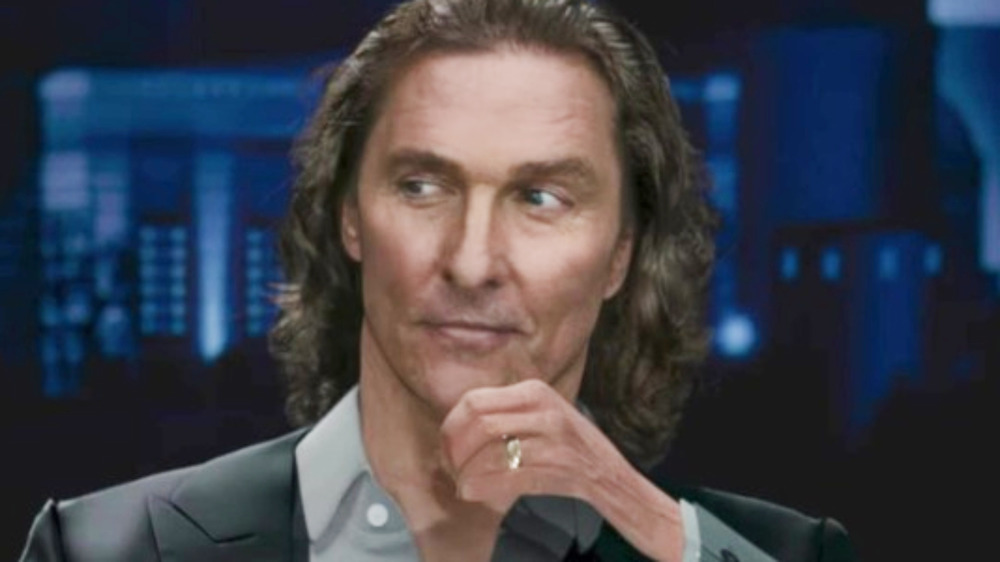 Doritos
When it comes to epic commercials starring Matthew McConaughey, there's a lot to live up to. The star of such films as Magic Mike, Dallas Buyers Club, and Interstellar practically became a meme after he appeared in a series of commercials for Lincoln vehicles. It was a pretty big moment in the zeitgeist, but it appears as though Frito-Lay is stepping up for the challenge. 
Doritos always puts out funny, interesting commercials for the Super Bowl, and it looks like its spot for 2021's big game will be no different. The latest ad sees a version of McConaughey who hasn't quite been feeling himself lately. He's been a little, well, flat, and this gets him into trouble in his day-to-day life, as he gets caught in an updraft and turns into the butt of the joke when he goes on Jimmy Kimmel Live! alongside Mindy Kaling. There's only one thing that can get him back to normal. Yes, you guessed it — Doritos 3D Crunch chips, which have made a comeback from when they first came out in the 1990s. Naturally, we have some questions from this ad, such as, "Did they take inspiration from those old anti-drug PSAs?" There's also the question of what the catchy song playing in the background is, and luckily, we have an answer for you there. 
The song in the new Doritos Super Bowl commercial is Queen's "I Want to Break Free"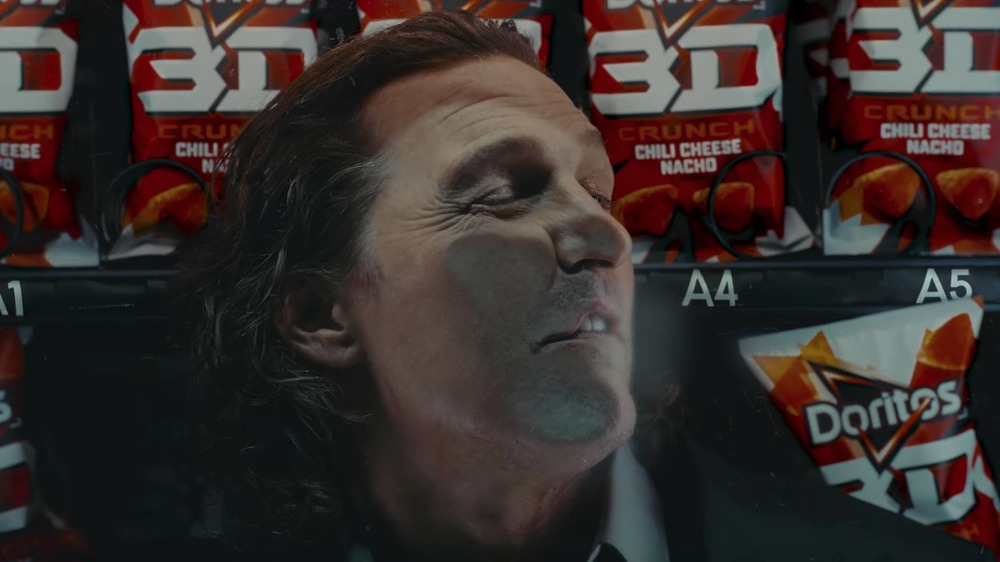 Doritos
When you need a song that gets people energetic and tapping their toes, you turn to Queen. That's the case for the newest Doritos ad spot, which uses the band's song "I Want to Break Free," which appropriately plays over clips of Matthew McConaughey wanting to improve his lot in life. It's also most likely meant to be taken literally, given that McConaughey becomes trapped in a vending machine after the Doritos snacks work their magic and he escapes his two-dimensional funk but now needs to escape the clutches of an ironic snack vendor. 
Naturally, this isn't the first time the iconic song has made its way into an advertisement, as it was also used in a spot for the Hyundai i30, in which the lyrics are said aloud by the actors. The song was a massive hit when it first came out and spent eight weeks on the Billboard Hot 100, peaking in the No. 45 spot. It was one of several hit songs written by Queen bassist John Deacon and was featured on the band's 1983 album, The Works.