The Surprising Admission Debra Jo Rupp Just Made About The MCU - Exclusive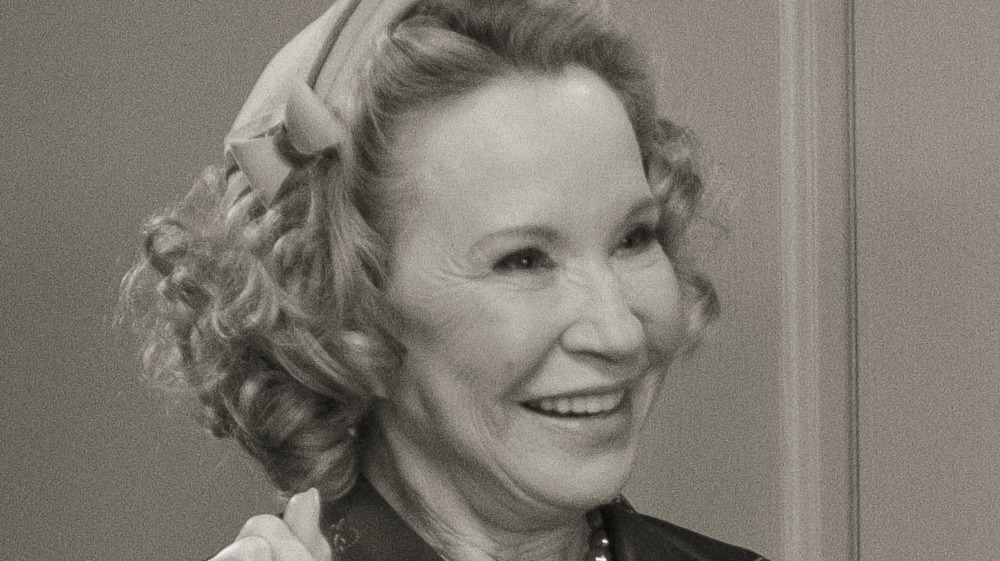 Marvel Studios/Disney+
When chatting with Looper in an exclusive interview, acclaimed actor Debra Jo Rupp says she nearly passed on taking her memorable role in WandaVision for one simple reason: "I didn't even know what Marvel was. I knew the comic books and I knew the cartoons, and that's what I thought it was."
But when the offer was made to join WandaVision and she was on the verge of saying no, Rupp — whom you may recognize from her role as Kitty Forman on That '70s Show — averted disaster and joined the Marvel Cinematic universe at the urging of her great-nephew, Johnny. As it turns out, Johnny provided his great-aunt with a simple incentive. Rupp revealed to Looper that Johnny insisted, "Aunt Debbie, if you don't take this job, I will never speak to you again!"
In WandaVision, Rupp plays Mrs. Hart, the sweetheart wife of Vision's boss Arthur (Fred Malamud), who appears in the series' first two episodes. The first Disney+ series from Marvel Studios, WandaVision naturally stars Elizabeth Olsen and Paul Bettany as Wanda Maximoff (aka Scarlet Witch) and Vision, who find themselves living out married life through the medium of television sitcoms from the 1950s, '60s, '70s, and beyond. What they don't quite realize, though, is that they are part of a much larger and complex narrative unfolding around them.
Missing all 23 films in the first three phases of the MCU is understandable for someone as busy as Rupp, given that's she's amassed nearly 90 screen credits over the past 34 years (and many more on stage). The amazing thing is that Rupp has been tempted to see at least some of the MCU because she "will watch just about anything that Robert Downey Jr. does" since she thinks "he's brilliant," but she just couldn't make the commitment to watch the sprawling film series in its entirety.
Once committed, Debra Jo Rupp plunged into the MCU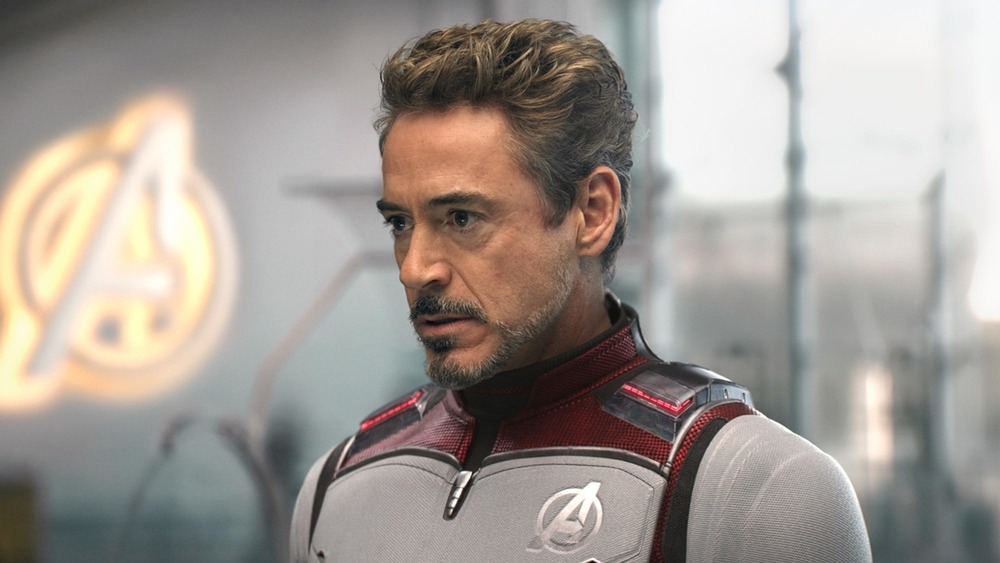 Marvel Studios
That all changed, though, when Rupp committed to WandaVision, which led to her big leap into the MCU. 
"When I got the job, I thought, 'Well, maybe you should do a little investigating, Deb, and see what you're dealing with here.' In my hotel room one day, I watched four of the movies, in a row — boom, boom, boom, boom — and I got very involved," Rupp shared with Looper. "And, then I went, 'Oh, I see, I see what this is.' And I think that I'm caught up."
Well, almost caught up. There's one MCU film that Rupp hasn't seen yet since she has a sinking feeling about the story's outcome. "I've had time, but I will not watch Endgame because I feel that people die that I care about," Rupp said. "So, I won't watch it. I won't ... That's how old I am. Happy endings, please!"
The first four episodes of WandaVision are available to stream now on Disney+.